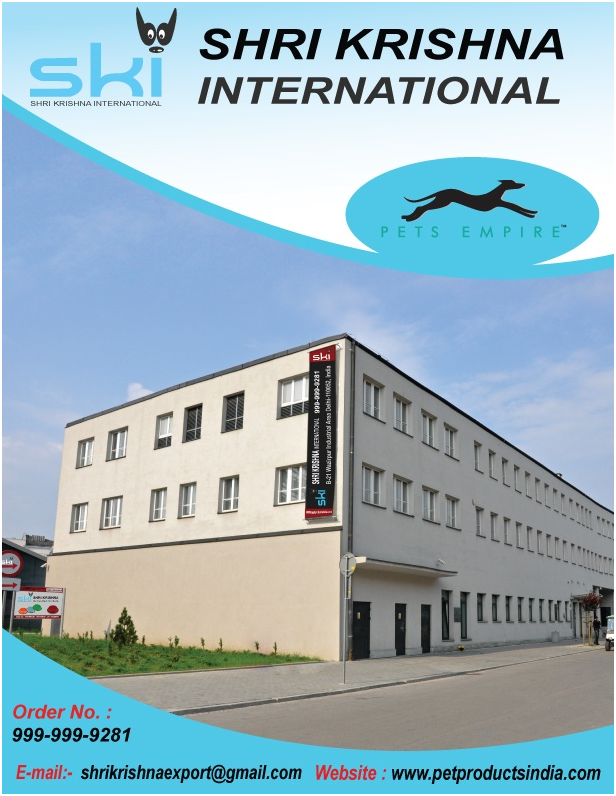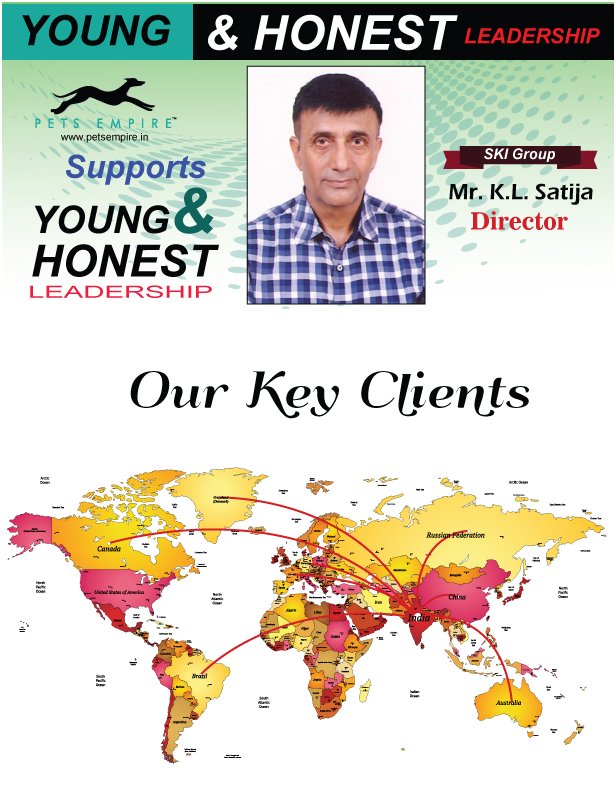 FAQ .?
1.Q:- Are you a manufacturing unit or a trading company ?
A. We are a professional company engaged in manufacturing and exporting of stainless steel pet products and feeders since 1997 serving the major clients of the pets industry around the world.
2.Q:- What is the MOQ ?
A. We generally do not have any MOQ for the regular selling items that are in stock. For all special requirements we have a low MOQ of 300pcs only.
3.Q:- Why choose SKI ?
A. Inspired by young inspiring genius leadership of Mr. Krishan Lal Satija , Shri Krishna International has come out with quality pet products to cater to a ever expanding vast pet products market. He has over 25 years of glorying experience in stainless steel industry with customers all over the world. After successfully venturing into kitchenware products , now Shri krishna International under his leadership has established themselves as a quality pet products manufactures from the last twenty years with 100% export, oriented unit.
4.Q:- What is the production Capacity ?
A. We are supplying to the biggest retail chain in the pet industry in Europe and USA with managed and planned production in two factories and can successfully cater and build relation with more companies,
We have flexible production capacities where both large and small quantity orders are acceptable,
All the regular dog feeding bowls are in stock with us.
5.Q:- Availability of Samples ?
A. For all regular dog bowls we have them in stock so samples can be ready with 2 working days also if any special samples are needed we can get them produced within a week as per requirement.
6.Q:- Do you do OEM ?
A. We are a manufacturing unit so we can manufacture as per your need any requirement marked with your brand name and logo.
7.Q:- What is the production lead time ?
A. We are experts in manufacturing and all the process from manufacturing to packing is done in house so a full container can be dispatched within 25-30days of confirmation,Other LCL orders for all the regular pet bowls can be ready in two weeks.
8.Q:- Can we use our logo on the product ?
A. We have many different ways in which you can mark the product with your brand name or logo at a very small additional cost,This helps you in branding and promotions.
9.Q:- How will you ship the products ?
A. The shipments can be done by air or by sea according to the order volume. We use FOB Mumbai for sea shipments and air shipments are door delivered.
10.Q:- What is the payment terms and mode of payments?
A. We work with 25% advance and 75% before dispatch for sea shipments, Air shipments are 100% advance, The payments can be made by paypal , bank transfer or as agreed upon.