Tonic : Promote Hair Growth (DHT Block)
(1x50 ml.)
THE BEST!! OF NANOVECH FROM THAILAND
BENEFITS:
Rice extract formula for deep treatment and help to promote hair growth.
Frequently using it, you will be surprised with obvious results in 2-4 weeks.

More than 20 years of customers' satisfaction

How to Apply :
Apply directly to scalp, massage gently. After shampooing or use as needed.
Contain : 50 ml.(For 1 months)
FDA registration Number : 10-1-5842505
Enriched with Polymeric nanoparticle encapsulation .
Cautions :
Avoid contact with the eyes. If you have any serious allergies, you need to stop using it immediately.
Ingredients list :

Aqua, Stearyl Alcohol, Cetyl Alcohol, Brassicami-dopropyl Dimethylamine, Hydrogenated Poly
(C6-14 Olefin), Glycerine, Water, Sodium Lactate,Propylene Glycol, Fragrance, Aspargic Acid,
Diazolidinyl Urea, Sodium PCA, Sorbitol, Methylparaben, Disodium EDTA, Proline,Propylparaben.
About us: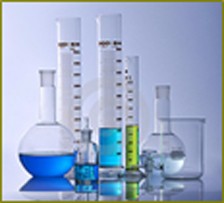 We are the manufacturer and supplier of hair treatment products from Thai natural herbal extracts under registered trademark of "Nanovech".we select each hair conditions for researching to deserve products which appropriate with every type of hair conditions. All Nanovech products accepted by our beloved customers from generation to generation over 20 years are registered and approved by the Food and Drug Administration of Thailand (FDA). Our intention is to blend and balance ancient wisdom of Thai herb with the modern medication so that it going to be the pure natural herbal extracts with Nanotechnology.we focus on the root cause of problems of hair conditions so as to research, namely : hair loss, hair fall, thinning hair, bald, fungal hair infection, itchy scalp.Besides that, we also try to do our best to improve and develop our products in order to provide the solution for your hair strong, healthy, soft and shiny.
Payment:
- We gladly accept payment through PAYPAL ,L/C,T/T . E-cheque will be held until it is cleared.
- Please kindly COMPLETE THE PAYMENT WITHIN 7 DAYS of first purchase.
- If you could not submit the payment within 7 days, please inform us a reasonable reason. Do not lose of contact to your seller, otherwise we can not guarantee the availability of your item as well as UNPAID CASE will be reported to Alibaba.
Shipping Time :
SHIPPING ITEMS COST
Standard by Thailand Post Delivery in 7-14 business days Check
Delivery times bagin one business day after the order is placed.
Warantee:
- All of our items warrantee BRAND NEW and HIGH QUALITY as state by manufacturers.
- Item will be in UN-OPENED, NEVER BEEN USE, NOT DEFECTIVE and INTACT CONDITION before was sent out. However, please kindly understand that sometimes parcel may be opened by custom official.
- We HAVE NOT SOLD EXPIRED or NEARLY EXPIRED product.
- If there is any question, please feel free to contact us via Ebay message anytime. We will response to your contact within 48 hrs.
Exhibitor in China
TV PROGRAM IN THAILAND :