JUNIPERBERRY OIL
Botanical Name : Juniperus communis
Origin : India
Mode of Extraction : Steam Distilled
Main Constituents : Mixture of pinene, eucalyptol, di-pentene, camphor
Description : Clear Transparent Liquid
Appearence : Colourless to light yellow greenish coloured liquid
Organoleptic properties : Fresh juniperberry odor and taste
Refractive index at 20 °C : 1.4780-1.4840
Specific Gravity at 20 °C : 0.854-0.879
Solubility : Insoluble in water, miscible with other oils and organic solvents
Storage : Well closed in air tight containers away from sunlight and heat preferably in amber color glass containers.

Extraction
It is extracted by the process of Steam Distillation.


Chemical Composition
Resin, gum, sugar, water, wax, lignin, salines, juniper camphor.


Essential Oil Information
This is an evergreen shrub or tree up to 6m high with bluish-green stiff needles. It has small flowers and berries that are green in the first year, black in second and third. The oil is extracted by steam distillation from the berries. Juniper Berry oil is used in aromatherapy to help stimulate and strengthen the nerves and bolster the spirits in challenging situations, while helping to relieve urine retention. It is used for treating rheumatism, arthritis and gout, as well as cellulite, acne, dermatitis, blocked pores, psoriasis and weeping eczemas. Juniper oil is extracted from dried, crushed or slightly dried ripe fruit by steam distillation and yields 0.2 % - 2 %.


Oil Properties
This oil is almost colorless to light yellow. It has warm, spicy, pungent and peculiar aroma.


Uses:
Used medicinally for urinary infections, for respiratory problems as well as gastro-intestinal infections and worms. It helps expel the build-up of uric acid in the joints and is employed in gout, rheumatism and arthritis. Fluid retention, ulcers, obesity, acne eczema, mental exhaustion, overindulgence of food, premenstrual bloating, sciatic and hay fever.

It is used in perfumes and flavours. The essential oil is used in the manufacture of cosmetics is only extracted from the ripe berries, although oil can also be extracted from the needles, wood and unripe berries.


Therapeutic Properties:
Its therapeutic properties include: antiseptic, anti-spasmodic, astringent, carminative, diuretic, emmenagogue, depurative, vulnerary and tonic.


Blends well with
Vetiver, sandalwood, cedarwood, oak moss, galbanum, elemi, cypress, clary sage, pine, lavender, fir needle, rosemary, benzoin, geranium, and citrus oils.


Summary
Juniper Berry Oil is steam distilled from crushed, dried or partially dried ripe berries. The extract is of water white or of very pale yellow color and has a fresh, warm, rich balsamic, woody sweet & pine needle like odor. The oil is found in abundant quantity before perfect ripeness & darkening of the fruit, when it changes to resin and the oil quantity varies from 2.34 to 0.31 per cent.


Precautions
Non-sensitizing, may be slightly irritating, non-toxic. Stimulates the uterine muscle and must not be used during pregnancy. Should not be used by those with kidney disease due to its nephrotoxic effect.


Shipping Options:
We have reputed shipping partners like DHL, Fedex, UPS, TNT, EMS. we also ship our quality goods by means of air as well as sea.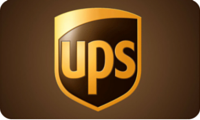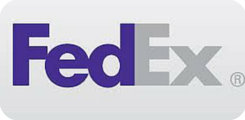 Packaging:
We are dedicated to the process of providing high quality flexible packaging to our products that aid our company's efficiency and profitability.
We interact pro-actively with customers for viable solutions to satisfy their identified and unidentified packaging needs. We hold expertise in handling small & large orders both in the set time frame.
Our packaging unit is capable of handling minimum to maximum weight of processed Natural Essential oils and other products.
Our research team looks for innovative ideas, accepts challenges and works on evolving product-need based solutions.
We understand the importance of quality - not only in final products but also in the packing processes. The raw material used for packaging is of high quality. By choosing the right packaging materials to work with, solutions are customized and made cost competitive.
We have a highly skilled and dedicated team to provide high value added packaging. Our designing facilities are very knowledgeable and experienced, they design the packing in such manner that the products look more stylish, protects the content from extreme temperature changes, helps in preventing the deterioration of aromatic products and preserve the real aroma of the naturally prepared products.
Our diverse capabilities protect against:-
Moisture vapor transmission
Oxygen transmission
Extreme temperatures
Atmospheric conditions