Easy to apply premium Japanese manicure set with multiple color variations
The largest sales in Japan
Japan sales approved
Premium color gel developed in collaboration with manicurists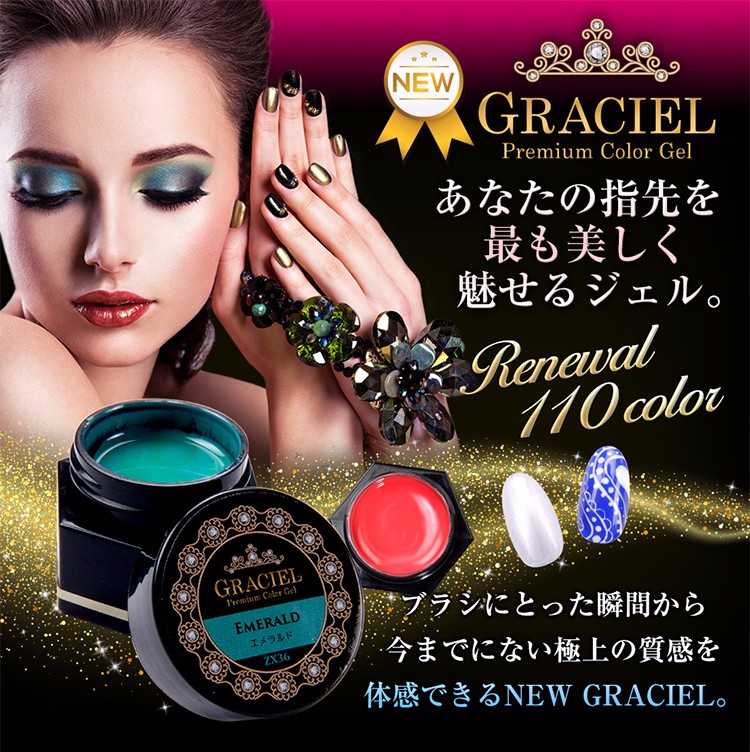 GRACIEL Premium Color Gel. Developed in collaboration with manicurists to create stunning fingernails.
Advantages of GRACIEL Premium Color Gel
1 Excellent self-smoothing
2 Rich and deep chromogenic effect
3 Anyone can create beautifully finished nails
Premium color gel with excellent hardness and chromogenic effects.
Recommended for those who decorate their own nails as well as professionals.
Highly operable porous texture with less flow and blend seamlessly
Too soft gel may flow during application causing gel running off from nails.
Overly hard gel shows brush strokes, spreads poorly, and makes it difficult to achieve expected results.
We've created optimally balanced gel through errors and trials with professional manicurists.
A single coating is all it takes!
We finally reached the ideal color generation by modifying composition of pigments and raw materials
after verifications to maximize the color of reduced shade.
Photos above shows before and after improvement.
Contents: 8g
UV/LED support
Many customers tell us that they are quite satisfied.
Color Chart 1-90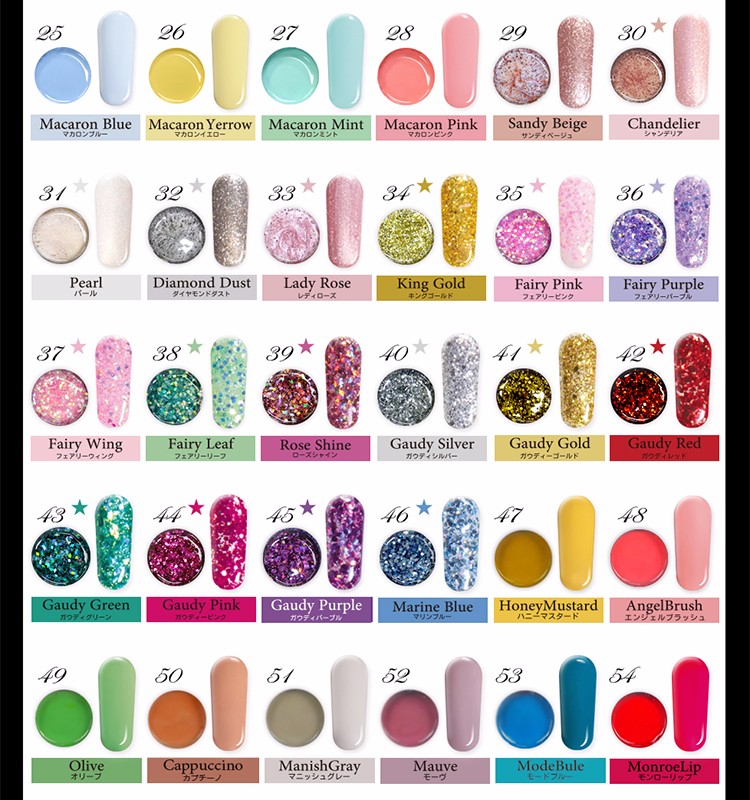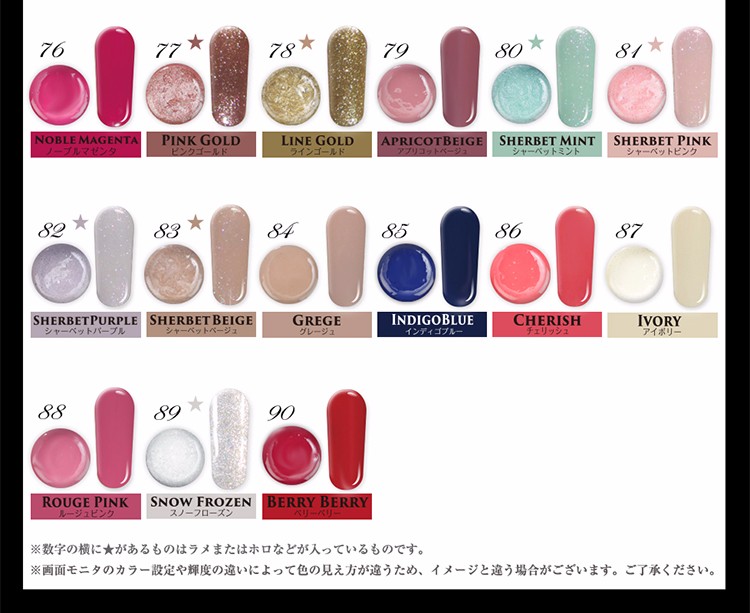 Color Chart 91-110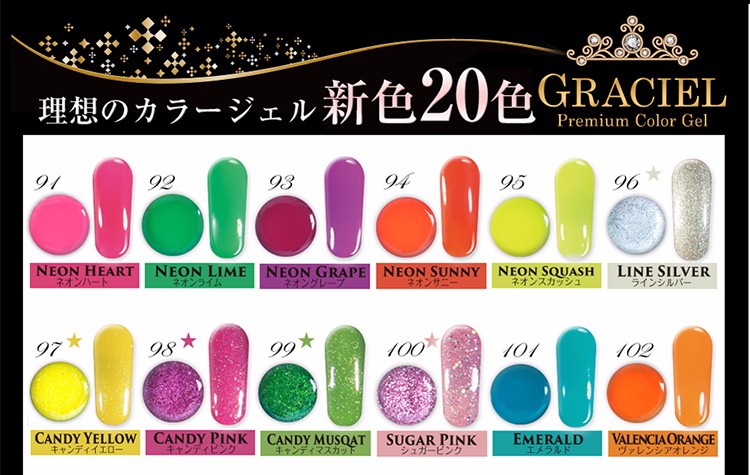 H&S.Co.,Ltd.
Founded in 2013
Business: Wholesaler of nail merchandise and over 3,000 other OEM and ODM products
Product count: Over 3000 products
With gels, etc., new products go on sale every season
Other accessories are newly released every month
Domestic Japanese sales records
- No. 1 seller in Rakuten Market's nail section
- 1st place prizewinner of Rakuten Market's Original Cosmetics Prize in nail section
- Rakuten Market's 2013 Beauty & Cosmetics Shop of the Year
- Highest overall ranking on Rakuten
And many more
We receive many high reviews from out buyers for our products' ease of application,
generous quantities, and great colors.
Superior to other stores
We constantly improve our products, together with their manufacturers, based on our end users' reviews. As we are primarily a trading company, we also provide a smoother experience for our customers around the world.
Quality, design, etc.
Pressure and long periods of humidity during air transit have often caused our gel products to leak from their containers, but by improving the gel bottles and using our own unique gel bottles we have succeeding in minimizing these issues, providing peace of mind when our customers throughout the world send our products to the end users.
About our products
Gel nails and other original beauty products