REFINED

SUNFLOWER OIL
Our sunflower oul are selected light yellow seeds, light flavor and aroma, perfectly suited to today, especially suitable for use in cold sauces and seasonings, making it ideal for light diet consumption, healthy and balanced.
HIGH OLEIC SUNFLOWER OIL
To complete its product range WE presents refined winterizado high oleic sunflower obtained from selected seeds, characterized by its richness in oleic acid, which causes you to have excellent performance in frying.
WE SUPPLY IN;
Product Type: Refined edible Sunflower oil,
brand name: LIZA
Place of Origin: Brazil
Packaging & Delivery
1L, 2L, 3L, 5L to 25L or as customers request
Specifications refined sunflower oil
A. Specification: Refined Sunflower Oil (Best)
B. Energy: 830 Kcal
C. Total fat: 92 g
D. Of wich Polyunsaturates: 63g
E. Monunsaturates: 19g Saturates: 10g
F. Transfat: 0g
G. Cholesterol: 0mg
H. Sodium: 0mg
I. Protein: 0mg
J. Vitamin A: 18mcg/g
K. Vitamin D: 10mcg/g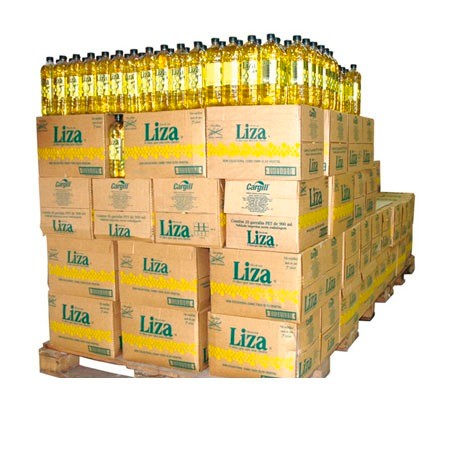 PLEASE CONTACT US ANY TIME FOR MORE DETAILS. WE ALSO SUPPLY WITH CUSTOMER'S BRAND NAME AND LOGO.
THANKS
MANAGEMENT.