Japanese bedding items for home and elderly facilities looking for distributors in Singapore parts for electric used bed sheets
We are pleased to introduce our bedding items for summer and hot lands.
If you sleep on this sheet, the heat will be quickly released every time you roll over.
The bedding sheet can keep you comfortable. Why can you get good sleep?
The reasons are as follows.
1: You can feel cool if you touch on this cooling bed sheet only.
2: The heat will be released into room every time you roll over.
3: Less stuffy in quick diffusion effect. You can enjoy good sleep in summer.
4: This bedding sheet will absorb ammonia, acetic acid, isovaleric acid which cause
sweat smell very quickly.And it can be deodorized.
If you have any questions, please do not hesitate to ask us.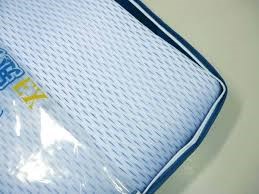 Also, we can offer wide range of food processing machinery as follows.
1: Gyoza Dumpling making machine( We can offer the smallest size of this machine all over the world)
2: 3D freezer ( Keep the moisture for food and high quality. You can freeze sea urchin and custard cream )
3: Drying machine( Almost of all items are available for drying such as vegetable, seafood meat and friuts etc )
4: Filling machine ( Very handy and reasonable prices)
5: Ultrasonic edge cutter for confection such as sponge cake and sandwitches. You can keep high quality)
6: Meat cutting machine.( Backbone cutting machinery)
7: Fish cutting machine ( You can cut fishes clearly)
8: Bonita and Tuna cutting machinery ( It is easy for everyone to cut the fishes )
9: Salmon cutting machine ( You can cut salmon clearly into two fillets)
10: Shaomai and Egg roll Chinese foods making machinery
11: Lobster cutting machine ( Very handy and reasonable prices )
If you have any questions, please do not hesitate to ask us