100% Cotton Fabric Chicken Embroidered Kurti
We have lot of Colors & Designs. We can make any size as per your requirements
Loose Cotton Women Tunic fit for any occasion. You can wear as casual, evening dress, sleepwear, beach dress and many more. Feel Comfortable gives you confidence.
Note:- We can customize any dress as per buyer requirements. We are spcifically talented in garments.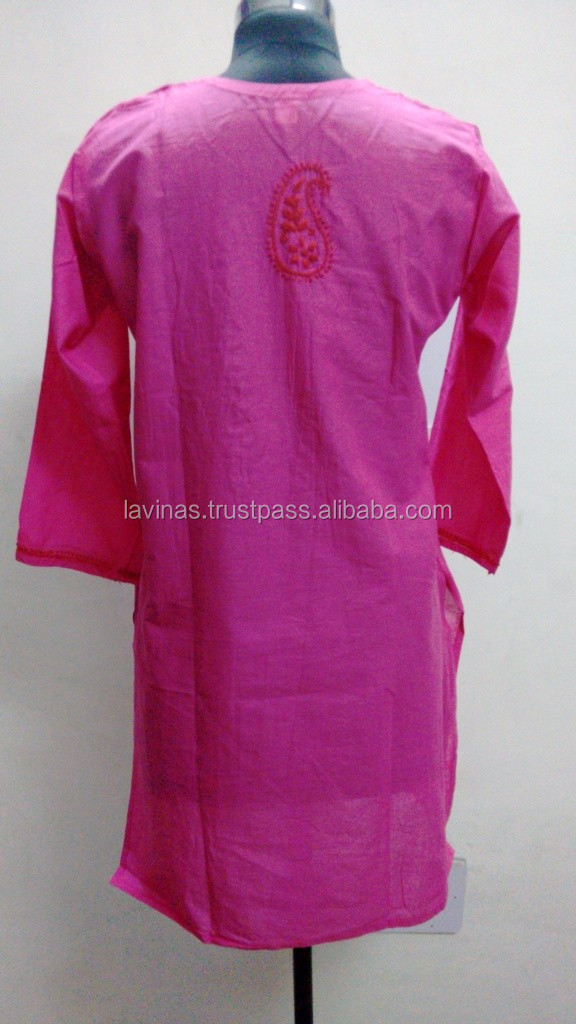 Lavinas is a sole propritorship firm. We are dedicated and professional team of taking care of all queries. Our main motive is 100% customer satisfaction. We believe in provide best services to our customers. We believe in long term business relationship with our customers rather then just selling goods to them. We are always there to help our customers. Please give us a chance to provide you best services and we are 100% sure that our customer will be fully satisfied with our quality and services and will be glad after contacting us.
Lavinas is a sole propritorship firm of Mr. Rajendra Agrawal. We are manufacturer and exporter of all types of ladies and gents garment and home furnishing items like bed sheets , cushion cover, quilts, tapestry and many more. There is a hard working and dedicated employees who feels happy to work with Lavinas. Ms. Lavina agarwal being a manager take care all the employees and work process going in Lavinas.
Custom standard export packet .
Packing available as per customer requirement also.