Happix Premium Baby Diapers were proudly produced to provide the best quality with best affordable prices.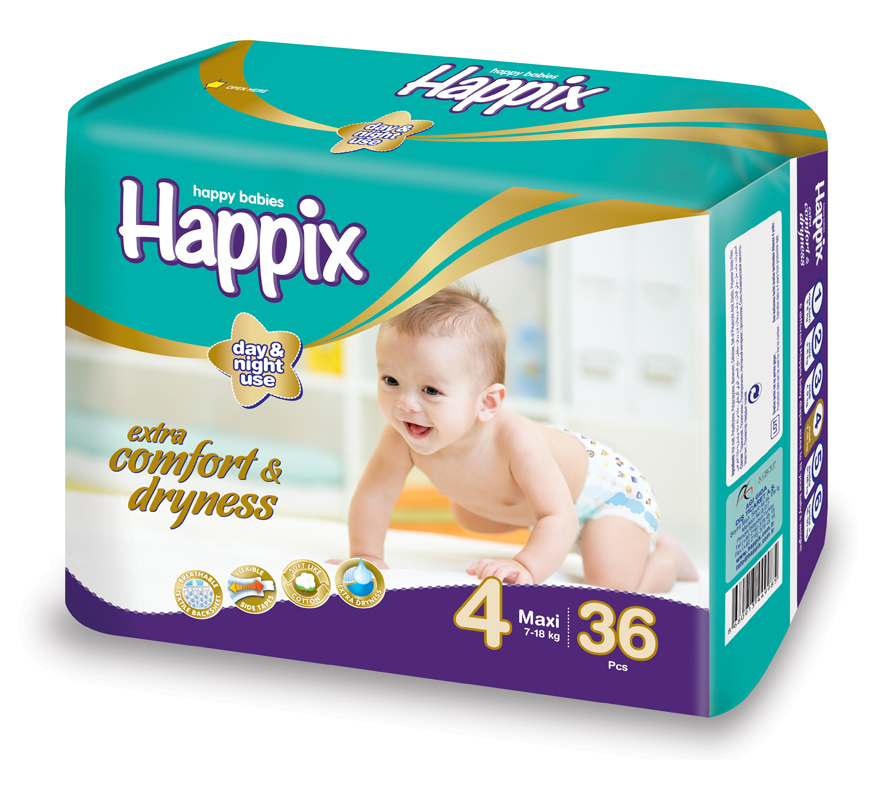 Baby Size and Weight
2 MINI 3-6 KG 44 Pcs
3 MIDI 5-9 KG 40 Pcs
4 MAXI 7-18 KG 36 Pcs
5 JUNIOR 11-25 KG 28 Pcs
Specifications& Product Features
ISO certificate

SGS Clearance

Bureau Veritas
AGI gida is one of the group companies operating under the roof of A Group International. Our main export markets are Africa, Central Asia and Middle East.
We ensure that our quality baby diapers are produced with the latest technology for making sure that our customers get the best quality with affordable prices.