Delicious Kyoto Uji matcha made in Japan organic green tea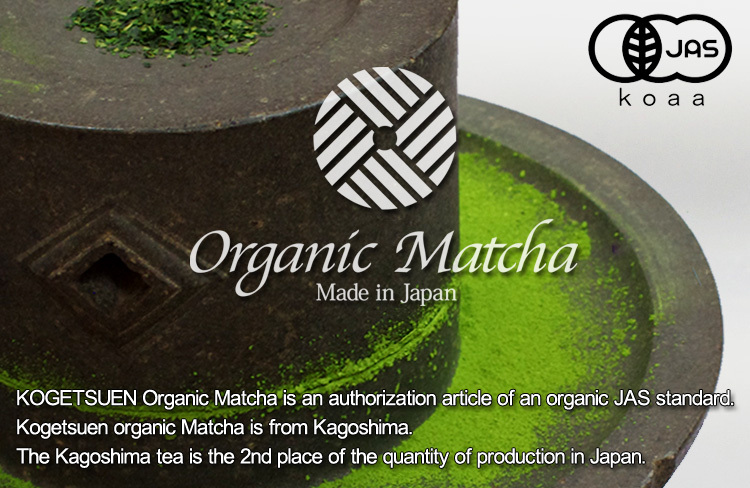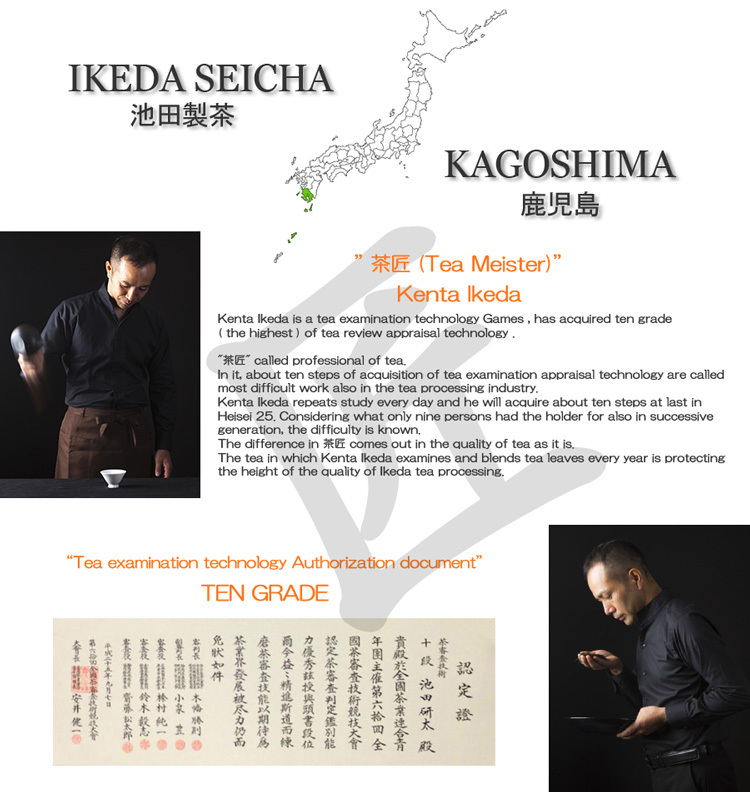 Kogetsuen Organic Matcha List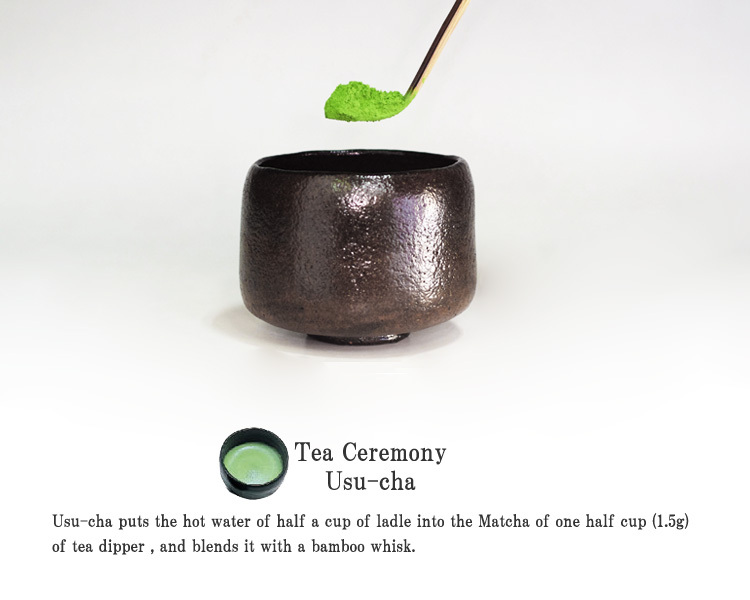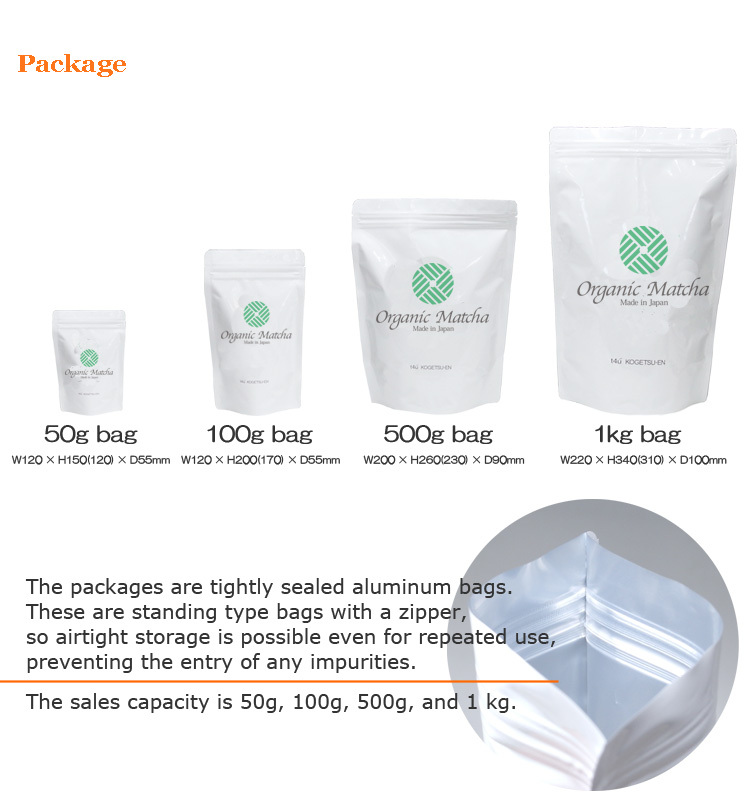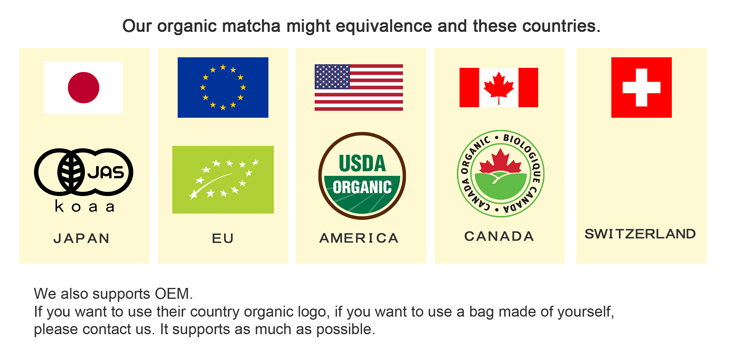 ---
Matcha Sample Set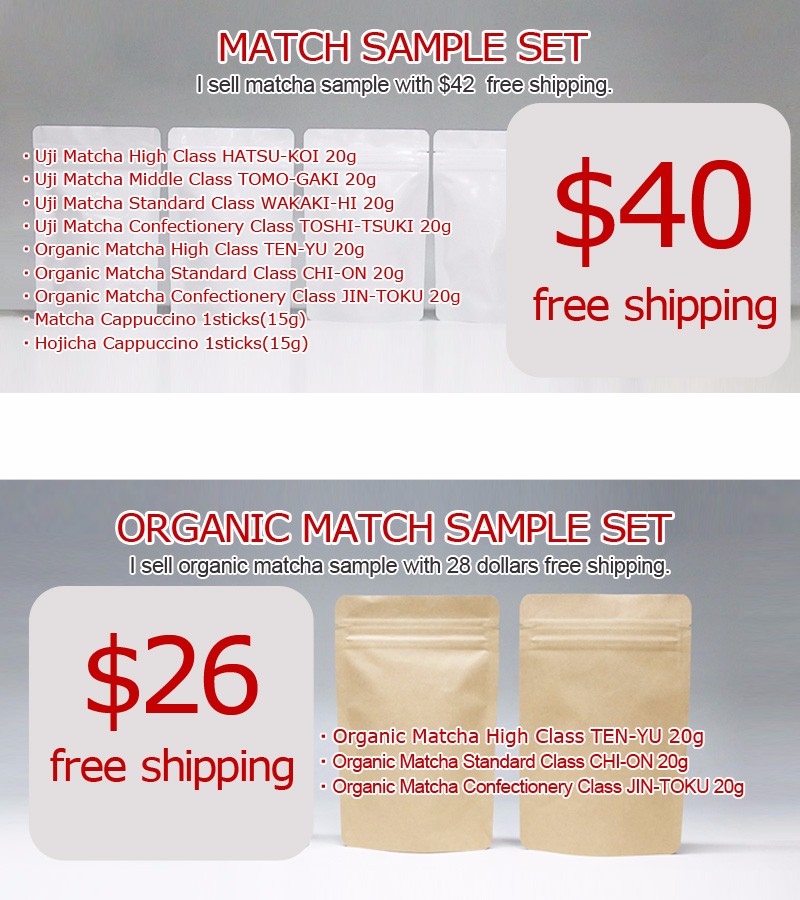 ---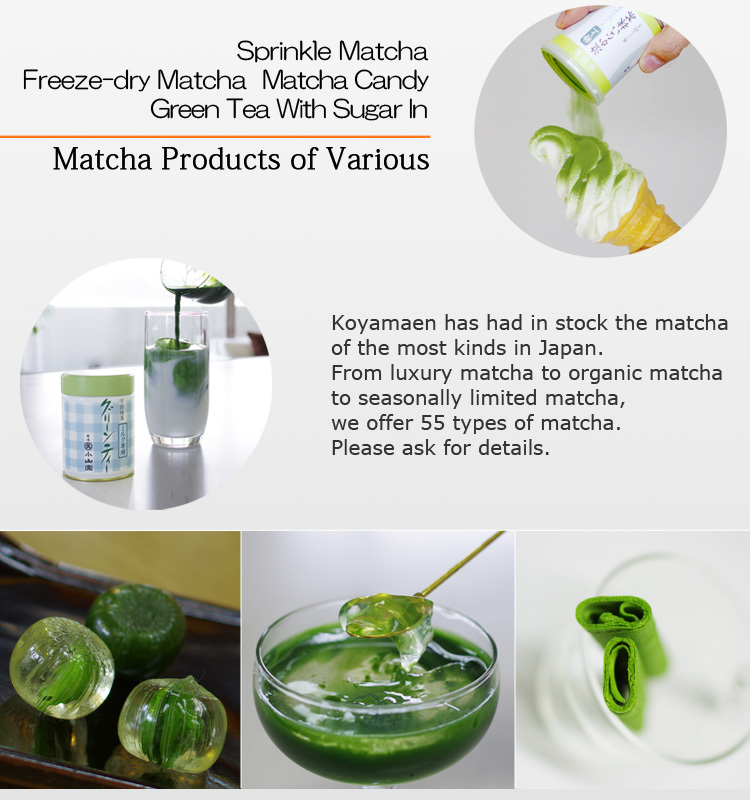 ---
The Making of Matcha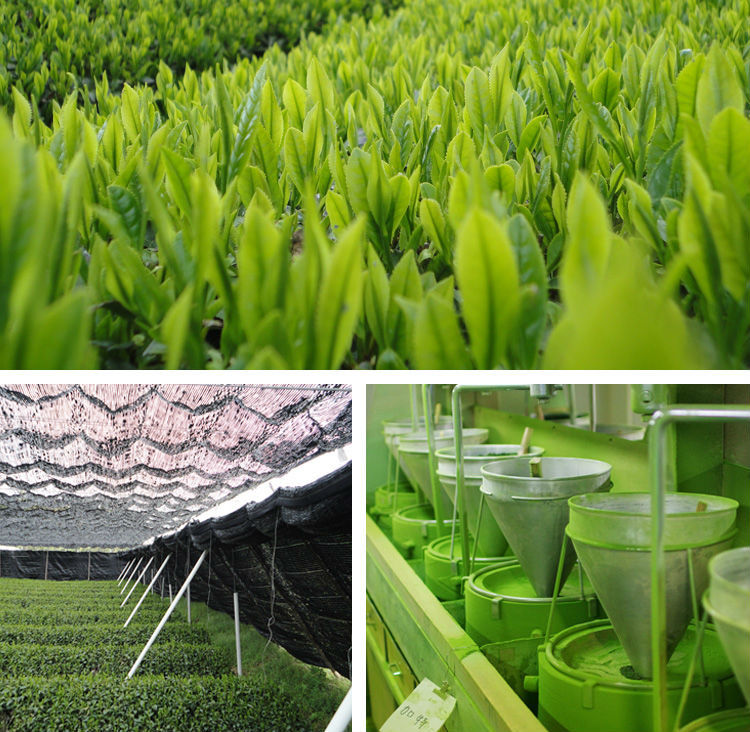 From Cultivation to Producing Aracha ("Crude Tea")

1
In mid-April, reed screens are set up to block some of the sunlight reaching the tea sprouts.
2
About ten days later, a layer of straw is evenly spread out to gradually block more sunlight. With the help of very little sunlight, the young sprouts gradually grow, showing a soft, bright green color as their chlorophyll content increases. They become increasingly tasty without acquiring much astringency.
3
Tea-picking begins in early- to mid-May. The leaves are soft, so they are always handpicked. Growing on small evergreen trees, the tea leaves are only picked once during this time of year when their quality is best.
4
The picked leaves are transported immediately to the aracha factory.
5
They are steamed with a powerful flow of steam, keeping them from fermenting. This results in a bright tone of green across the entire leaf.
6
To cool the steamed leaves and remove any dew, they are blown upwards many times and are evenly scattered.
7
The leaves are then placed in a "hoiro" drying oven made of brick, which rids the leaves of any moisture by moving its three layers of conveyor belts.
8
This dried tea is the crude form tencha (unpowdered tea), also known as "aratencha". Aratencha made during this first tea-picking season of the year is stored once in a refrigerator. It is then shipped to the sorting factory as needed.

From Sorting and Processing to Matcha

9
Aratencha is taken out of the refrigerator and cut into standardized shapes
10
It is introduced to a winnower, where leaf veins and stems are removed with wind.
11
It is further passed through a sieve, standardizing the sizes and enhancing the flavors through a final drying stage called "Neri". This gives tencha its unique fragrance called "Oika".
12
Static electricity is used to remove any old leaves or straw contained in the dried leaves. A color sorting machine is also used for premium products.
13
After going through the above sorting process, the quality and characteristics of the finished tencha are assessed based on appearance, taste, smell, and tea color as well as color of tea residuals.
14
According to a determined ratio, multiple types of finished tencha are blended together homogeneously. This blending process (called "gogumi") is the last stage before grinding the tea in a millstone, and it produces the individual brands of finished tencha.
15
The branded tencha is slowly and carefully ground in a millstone to produce fine matcha. Nothing surpasses the fine grains and distinct flavor that a millstone delivers.
---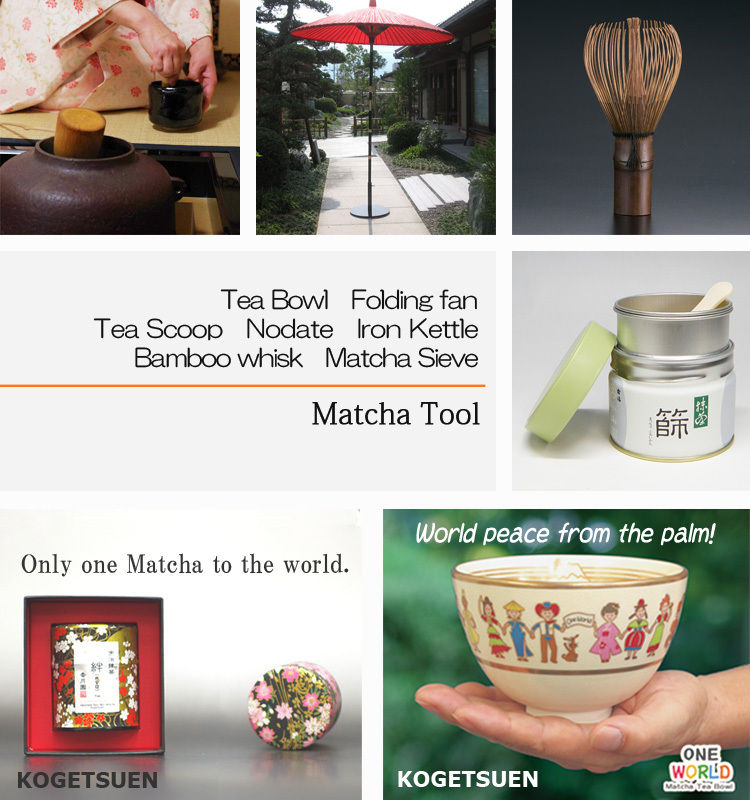 At Kogetsuen, we sell supplies for Japanese tea ceremony, a traditional culture. Meanwhile, we actively contribute to society in many ways, such as by donating 5% of the proceeds earned from our original bowl/teacup called "ONE WORLD" to UNICEF, helping children around the world.
Delicious Kyoto Uji matcha made in Japan organic green tea
Delicious Kyoto Uji matcha made in Japan organic green tea