Patagonian toothfish, are deep sea species of fish found in cold waters (1–4 °C or 34–39°F) between depths of 45 m (148 ft) and 3,850 m (12,631 ft) in the southern Pacific, Atlantic and IndianIn. The scientific name is Dissostichus eleginoides and some markets it is also known under the trade names as Mero, Chilean Seabass, Merluza Negra, Bacalao de Profundidad, Patagonian toothfish, Antarctic cod, icefish bluefis, tallywag and Légine Australe. (Chilean Seabass in the USA and Canada; Mero Ookuchi in Japan , Legine australe in France, Merluza negra in South America, Bacalao de profundidad in Chile, Schwarzer Seehecht in Germany; Merluzzo nero in Italy)
.
It isn't a coincidence that Toothfish is known in many markets as Chilean Seabass. It was in Chile, in the 1980's that the fleet of Australis hake long liners found this unknown species and the industry started to seek markets for it. The fish was first harvested off the southern coast of Chile, almost to the Antarctic.
How it became one of the most valuable fish species in the world, and the fishery spread from Chilean waters to all oceans around the Antarctic, and how the fish became known as 'White Gold', is because of is amazing snow white meat, delicate firm flake texture, a unique mild flavor and an superb incredible taste that inspire Chefs all around the world to prepare the "Greatest Seafood Plate".
Chilean sea bass has a rich, melt-in-your-mouth flavor. The moderately oily meat is tender and moist with large, thick flakes. Meat from raw Chilean sea bass is snow white. When cooked, the meat remains white, comparable in appearance to cod. Refreshed fillets should be shiny and resilient. Frozen product shouldn't have freezer burn or discoloration.
Chilean sea bass is an excellent fish for grilling. You can also poach or sauté the meat, an use soft sauces that complement with the fish's own full flavor. Because of its high oil content, Chilean sea bass also lends itself to smoking. The same characteristic makes it unsuitable for frying.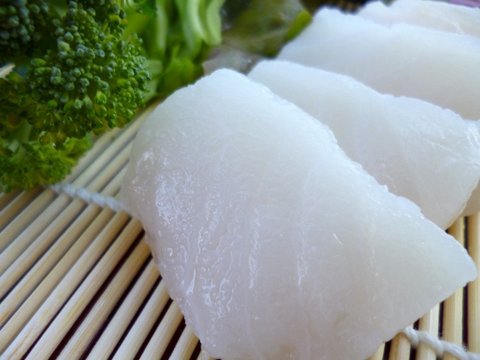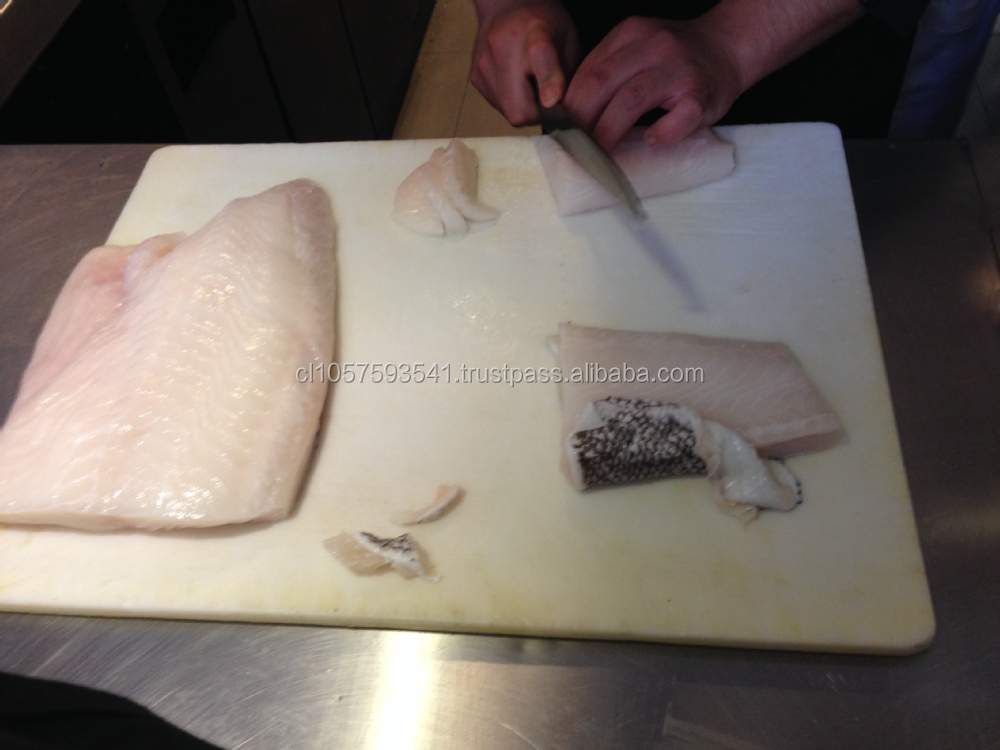 The name "Chilean Seabass" was invented by a fish wholesaler named Lee Lantz in 1977. He was looking for a name that would make it attractive to the American market. He considered "Pacific sea bass" and "South American sea bass" before settling on "Chilean sea bass". In 1994, the U.S. accepted "Chilean Seabass" as an "alternative market name" for Patagonian toothfish. Commercial Patagonian toothfish fisheries began in the late 1980s off the coasts of Chile and there are also artisanal fisheries for Patagonian toothfish off the continental slopes of Chile.
The fishery in Chile is regulated by Chilean fishing law, as well as CCAMLR regulations. All vessels are equipped with VMS and all shipments are backed by a Dissostichus Catch Document (DCD).
The Chilean Seabass or Patagonian toothfish can reach an age of around 50 years, a maximum length of 2.2 meters and about 120 kg in weight. Its diet is mainly based on squid, fish, crabs and prawns. The fish is marketed in frozen form; "fresh" sea bass is nearly always "refreshed" product (frozen fish that has been thawed). Toothfish prices in the world are climbing year to year as demand for sustainably certified product continues to put pressure on supplies. This higher toothfish interest has forced buyers to compete directly with Asian importers for product, which has pushed up the market.
Note: There is some confusion with "icefish" (Champsocephalus gunnari) caught in subantartic cold waters, which does not resemble toothfish in any way.
Go for the Real Patagonian Toothfish Chilean Seabass at Global Seafood Chile SA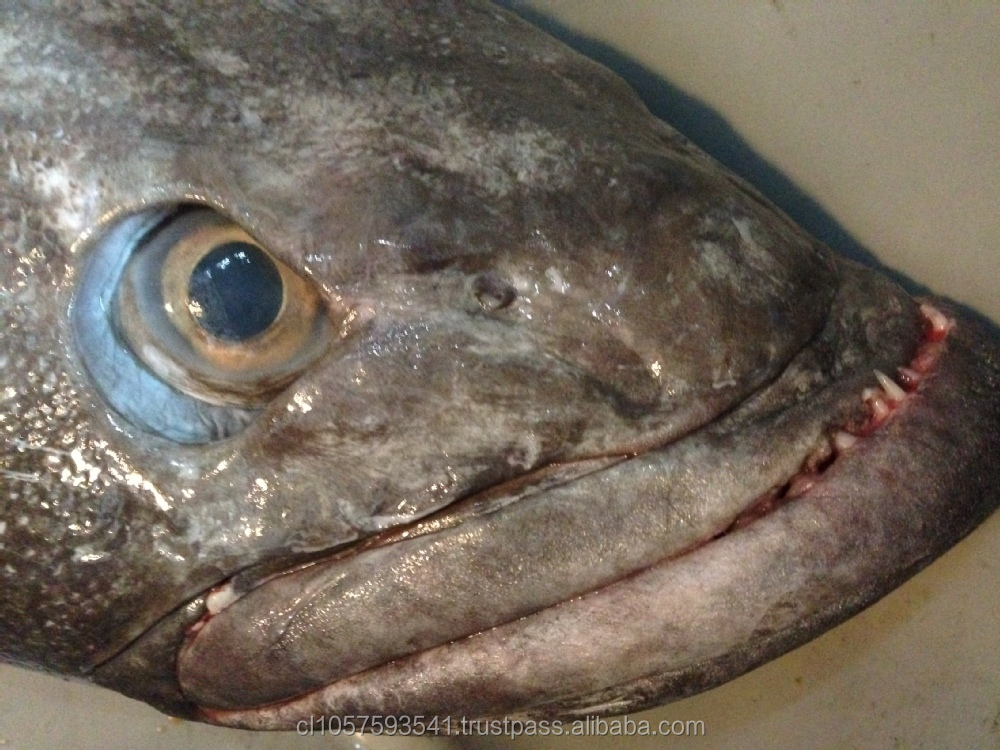 Please do not hesitate to contact us.
Paul Georg ( Mr)
WeChat ID: PaulGeorg007