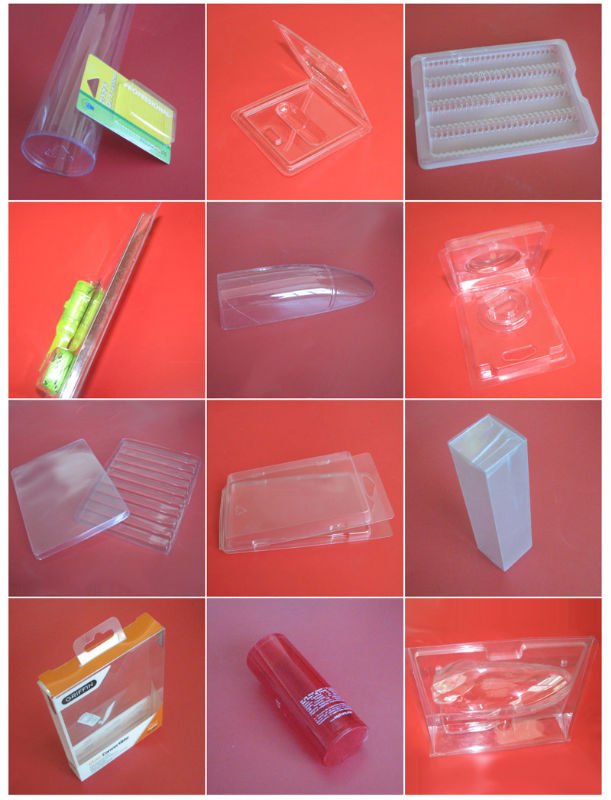 This blister product is mainly for the packing of the food & medicine products.
Our blister packaging products are widely used at the field of production tool, electronic appliance, health care, stationary, hardware, cosmetics, toys, gifts, and foods.
We will manufacture the blister with the blister card together or separately as a stand-alone project.
1) Variety of materials including PVC, PETE, PETG, PET, PS, PP and ABS are available.
2) Material Thickness: 10<120 U. (Call us for more options on thickness)
3) Blister Sample & production molding cost: USD 80 ~ 200 (from plaster to copper, depending on whether normal trays or complex clamshells) or US$ 300 ~ 500 (from CNC aluminum to copper), depending on the size and complex levels) or US$1000 ~ 1500 (from CNC aluminum, depending on the size and complex levels);
4) Sample lead time: If copy or amend from existing blister samples, need about 2 ~ 4 days; if make from 3D design or the samples to be packed, need about 5~ 7 days;
5) Production molding time: 5~ 7 days to copy to copper or make CNC after sample approval;
6) Production capacity: 100000 piece or 2000Kg per week;
7) Pricing: depending on the size and material to be used;
8) MOQ: 50 pieces, but the more quantity the cheaper;
9) Delivery sea/air port: Shenzhen or Hong Kong;
10) Capable for printing before or after thermoforming;
11) The pictures shown are for reference only, we can fully customize according to the customer's requirement;
We had been in the packaging field for more than 10 years, we are using high-tech machines for production, our quality and price shall be very competitive; please kindly contact us for more details, thank you.
Add: The 3rd floor, Building B1, No.1 Industrial Zone, Xintian Road, Henggang, Longgang, Shenzhen, Guangdong, P.R.China 518115
Tel: +86 - 755 - 28319321
Fax: +86 - 755 - 33238321
Mobile: +86 - 13632831108
www.blistersz.cn