Our company have more than 10 years experience in produce coffee maker,we are professional coffee maker Manufacturer , it can make you feel satisfied.
.
1.We work from 7:30AM to 17:30 PM
2.We work from Monday through Saturday each week
3.We have many certification in the world
4.Our company will do everything we can do to meet your needs
Booth No.:2.2H15, Phase 1 from Apr.15-19,2015.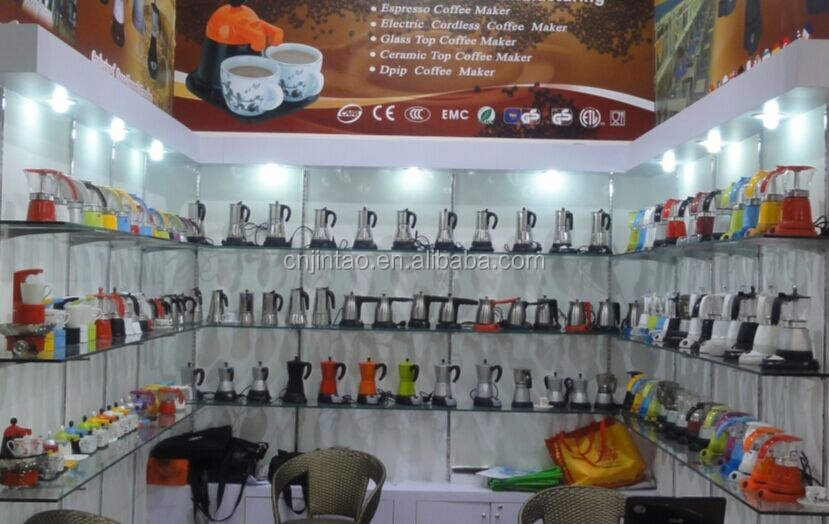 Specifications
Aluminum die-casting boiler
Transparent plastic upper container
The best way to brew rich and flavorful espresso
Ready in 3-5 minutes
Economical and durable