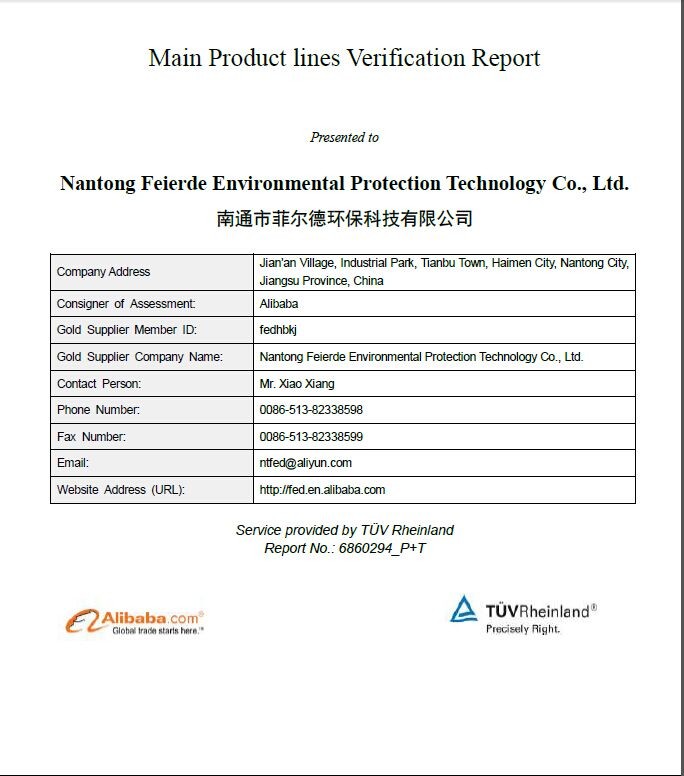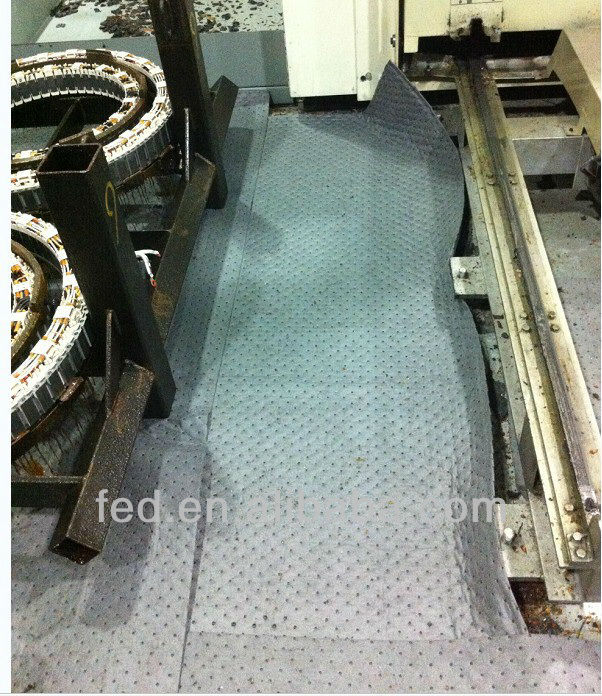 Characteristics:
1-Performance melt blown polypropylene.
2-Lint-free spun-bond fabric.
3-Wrung out and reused.
4-Perforated save money.
Description:
1. Our white oil only absorbent rolls are bonded ultrasonically with one layer of lint-free spun-bond fabric and one layer of melt blown polypropylene .Dimpled pattern speeds wicking to quickly soak up oil. Retain it shape even when completely saturated. Perforated so you save money by using only what you need. Can be wrung out and reused.
2. Oil absorbent, dimpled, bonded oil absorbent rolls are appropriate for use in traffic areas and low lint applications. Repels water based fluids and absorbs oil based fluids. It is suitable for industrial and environmental applications for quick absorption of oil. Oil Absorbent Rolls are one of our best sellers.
1. What is the material of NTFED absorbents?
100% polypropylene
2. What does the white,yellow and gray color mean for each type of absorbent material?
Our absorbents are available in 3 different applications:
Oil-only absorbent--white (absorb oil only, repel water)
Haz-chem absorbents--yellow (absorb chemical liquids)
Universal absorbents--gray (For universal application)
3. Can I have customized size or package?
Yes, customized products are available.
4. Lead time?
Depends on the ordering quantity. Generally 10-15 days.
5.What is your terms of delivery?
We accept FOB, CIF etc. You can choose the one which is the most convenient or cost effective for you.
6 .I would like to check samples?
1. Sample charge: depend on your request.
2. Sample swatch: we will provide free sample swatch for your reference.
3. Sampling time: 3-5 days
4. You can always seek assistance from our kind sales.
How to make an order
1. Enquiry: customers make inquiries to our professional sales via online Trade Manager or Email.
2. Confirmation: confirm product details, prices, lead time, payment term etc.
3. Place an order: we will send you Pro forma Invoice with our company seal to reach an agreement.
4. Deposit: customer make payment for deposit and send us bank slip.
5. Production: the factory will arrange production schedule once we have received deposit.
6. During production: we will update you regularly with the production situation, and advised an ETD.
7. Shipping: we will arrange suitable shipment to delivery your goods safely.
8. Balance payment: Customers make balance payment.
9. Feedback: The whole order is completed after customer's receiving of goods. And your kindly feedback is highly appreciated! We are seeking to improve ourselves to serve you better!