P6.67 Flexible Led Display Outdoor Product Detail
1.IP65 and Seamless Connection
New design, suitable for outdoor & indoor live show, brightness adjustable facing the sunshine directly, waterproof IP65. neither flick nor color blocks.
Die casting aluminum cabinet size 640mm*640mm, seamless connection, 0.1mm gapline between 2 cabinets.
Quick and Easy Installation in 5 Seconds

2.Fast lock for quick and easy installation.
Maximum support 50pcs hanging in a collum.
Fast locks design, cabinets can be easily assemblied in 5 seconds.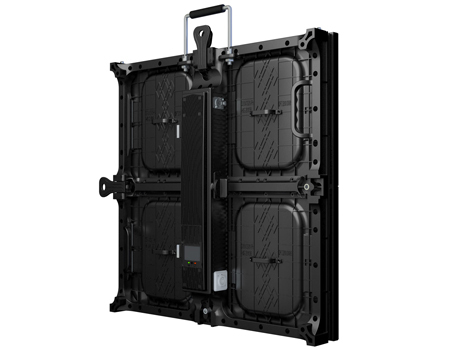 3.Support All Media Format and Display Mode
Support all media format, also support DVI/HDMI/3G/HD/SD/SDI display mode, applicable for TV program, VCD/DVD and live show. Smart mode available (optional) to monitor the overall working hours and temperature of each cabinet. Hotplug in power supply.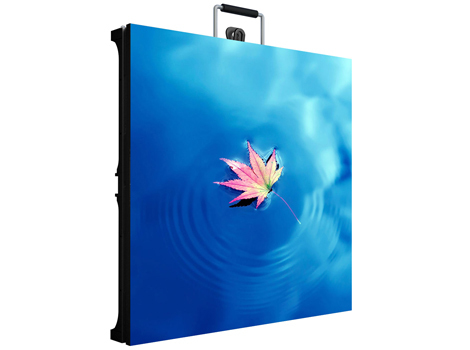 4.Cost Saving for Installation and Maintenance
Dual-maintenance, fanless, noiseless, low power comsumption.
Vertical / Horizontal viewing angle 140 degree.
Calibration for high quality picture.
Cost saving for installation and maintenance.
Hotplug in power supply.
P6.67 Flexible Led Display Outdoor Module Parameter
| | |
| --- | --- |
| Item | Specification Parameter |
| Pixel Pitch,Resolution rate,size | 6.67mm,48*48dots,320*320*21mm |
| Pixel color, Pixel LED | 1R1G1B, SMD3535 |
| Working voltage,Module Power | DC4.2V,50W |
| Driving way | 1/6 |
P6.67 Flexible Led Display Outdoor Cabinet Parameter
| | |
| --- | --- |
| Item | Specification Parameter |
| Material,Cabinet Weight(kg/Cabinet) | cast aluminum ,14kg/Cabinet |
| Resolution rate,size,Module quantity | 96*96 Dots,640*640*105mm,2X2 |
| Density | 22500 |
| White balance ,Color temperature | 5500CD,6500K-8000K |
| view angel,Non-Flatness,Module interval | H:120°;V:120°,<0.5mm,<0.5mm |
| Maximal power,Average power | 580W,190W |
| Working temperature,Protection grade | -20℃ - +50℃,Front/Back:IP65/IP65 |
| Frame frequency,Refresh frequency,Gray grade | 60Hz,1920Hz,14bit |
P6.67 Flexible Led Display Outdoor Application places
Ideal for super market, Shopping mall, hospital, bank, enterprises, government offices, exhibition hall, hotel,
sports stadium center, customs, staging area,car exhibition, airport, transportation, parks, TV