Smart 1000cc Mini Moke Car Made in China
1. Company Profile of Smart 1000cc Mini Moke Car Made in China :
1. Our company is focusing on the the vehicle assembling project throughout the world, so far, we have successfully set up several such auto assembling plants in Syria, Ghana, Seychelles, Vanuatu for pickup, SUV, bus, moke assembling. Anyone who is interested, contact us freely, looking forward to your cooperation.
2. Our main products:
1) Pickup (Single & Double Cabin; Gasoline & Diesel Engine; 4x2 & 4x4 drive; LHD & RHD);
2) SUV (off-road vehicle: 5 / 7 seats; Gasoline & Diesel Engine; 4x2 & 4x4 drive; LHD & RHD);
3) Van (7-8 seats, 9-15 seats, Gasoline & Diesel Engine; 4x2 drive; LHD & RHD);
4) Mini Moke (Gasoline & Electric, 4x2 drive, LHD & RHD);
5) Bus (Mini Bus, Middle bus, City Bus, and Long-Distance Bus);
6) Providing the assembling equipments and assembing technology of the above mentioned automobiles (pickup, SUV, Van, Moke and Bus) as well as the complete SKD/CKD parts.
Mini moke is one of popular vehicel in islands. It could be used as taxi, tour car, rental car and so on.
We have worked on moke for 5 years. We have shipped our moke in different format to Austrialia, Caribbean sea, UK,USA, France and so on.
Currently, we could offer different mokes:
1 Original moke spare parts;
2 Original complete moke without engine;
3 New model moke (970cc engine, car chassis);
4 New fuel moke (elelctric moke)
We offer moke spare parts :moke shell,moke front/rear rubber fender skirts,moke front /rear rubber floor mat,moke fuel tank,moke front/rear bumper,moke roll bar, moke folding roof bars,moke front absorber,moke rubber pad of front /rear absorb,moke front upper radius arm and underside radius arm,rear brake-drum,moke windshield frame,moke side panel frame,moke front subframe,rear sub frame,moke canvas,moke mud flaps,moke wiring loom,moke mirror support brackets, moke front panel,moke windscreen seal.
2.Photos of Smart 1000cc Mini Moke Car Made in China :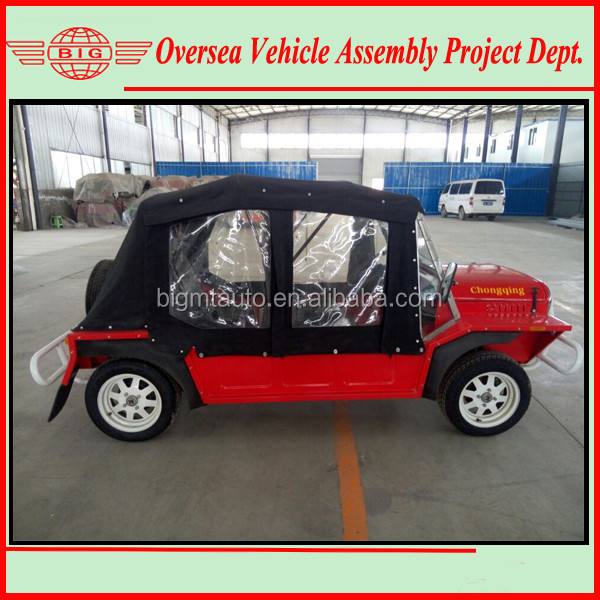 3.Factory Show of Smart 1000cc Mini Moke Car Made in China :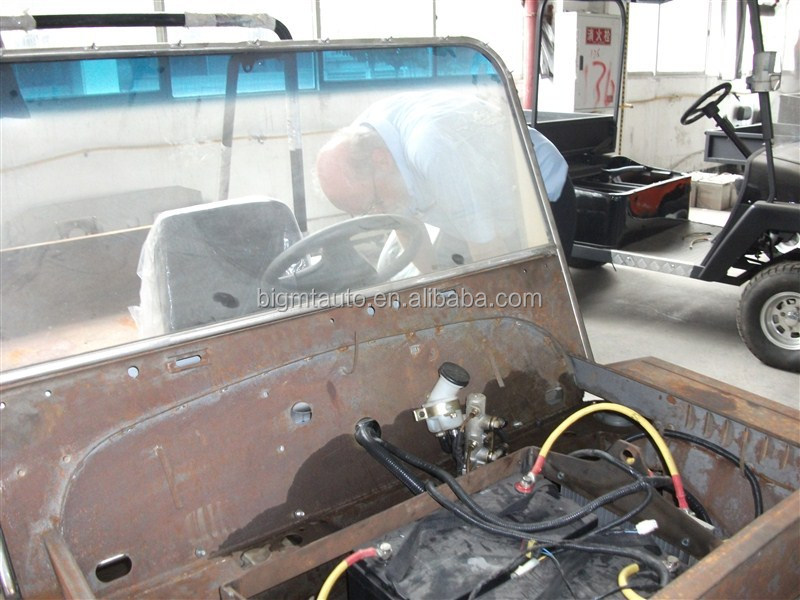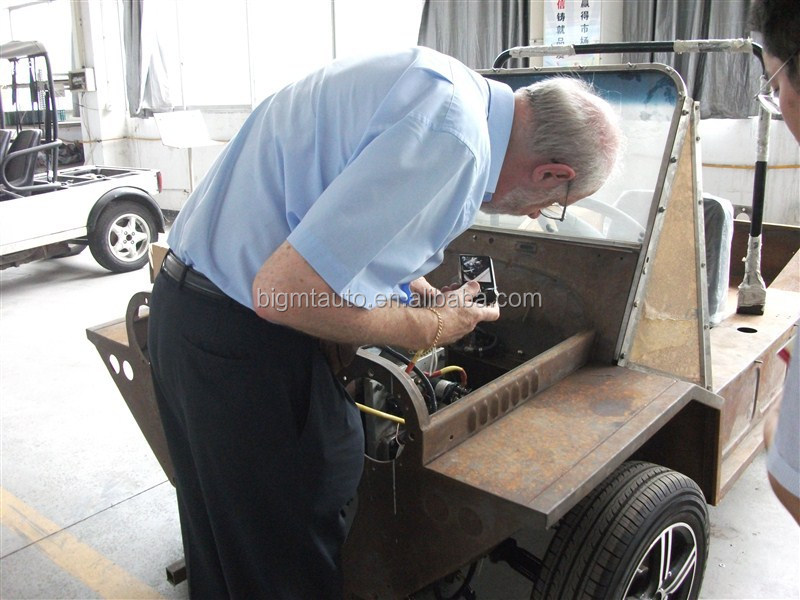 Package: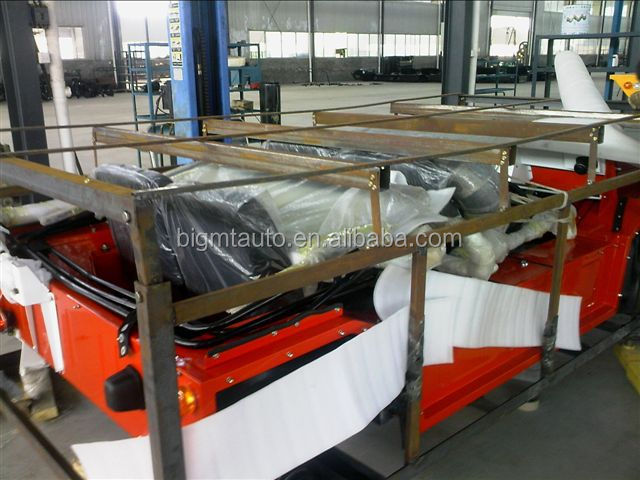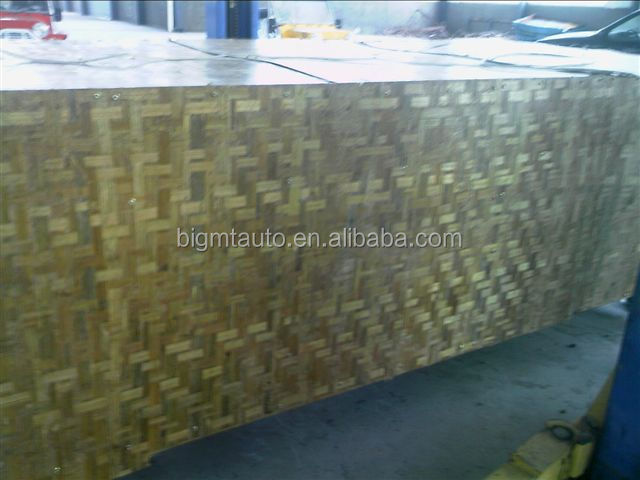 4.Specification of Smart 1000cc Mini Moke Car Made in China :
Specification
Engine
Item
Mini Moke
Engine Model
465Q
Engine Type
in-line 4-cylinder, 4-stroke, EFI gasoline engine
Displacement
1000 cc
Max. Power
36kw/ 5000 rpm
Max. Torque
72/3000-3500 (N.m/ rpm)
Start
Electric Start
Cooled system
Water Cooled
Transmission Type
5+1
Vehicle Parameter
Measurement(L*W*H)
3050*1400*1400 (mm)
Wheelbase
2100 mm (78 inches)
Wheeltrack front/rear
1290mm(50.8 inches)/1290mm(50.8 inches)
Curb Weight
858 kgs
Tyres
Front
145/70R12
Rear
145/70R12
Brake System
Front
Disc
Rear
Drum
Other Parameter
Steering system
Left hand drive / Right hand drive
Body Type
Steel body
Available Colour
Red, Green, Orange, Blue, Yellow, Pink, White, camouflage
Country of Origin
Chongqing, China
5.Our Auto Overseas SKD Project in Nigeria: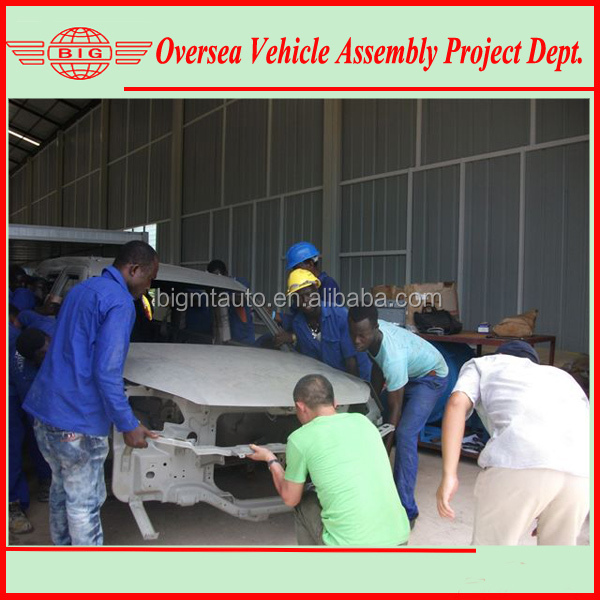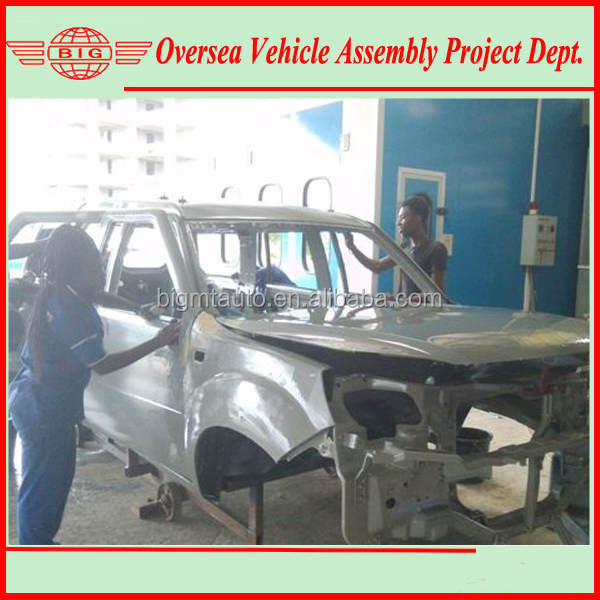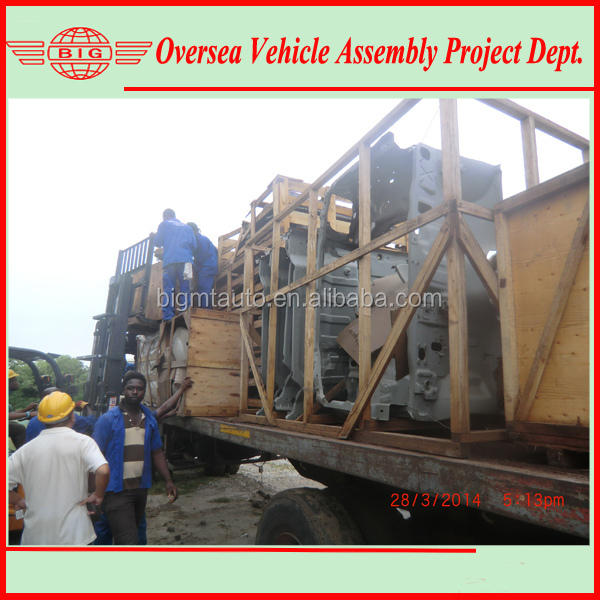 6.Our Services:
Our company is focusing on the overseas automobile assembly project, including Mini Truck, Pickup, SUV, Van, Mini Car, Sedan, and Bus, now let me introduce you the automobile assembly project as below
Brief Introduction of the automobile assembly project in local (suitable for any country, whose customs duty difference between CBU and SKD / CKD is large, i.e., at least 30% or so):
1) save customs duty, this is the most important factor, usually, in most of the countries, the customs duty rate for the KD parts (knocked down auto parts) is much less than the rate for the complete vehicle, the government wants to protect or develop their own industry, for example, in Nigeria, the tax rate on CBU (complete vehicle) is 35%, while only 5% for SKD, and zero percentage for CKD, this is a very good policy;
2) save other taxes in your country for assembling such a vehicle in KD parts instead of importing the complete vehicle, for example, to exempt the VAT for 10 years at least in some countries, etc.;

3) save shipping cost, for promote this automobile Assembly Project to the world, it can save the shipping cost, why? To take this small passenger car as an exampl, with CBU term (complete built unit), one 40HQ container can only load 4 units, but with KD parts, in bulk with large quantities, 6-10 units on average can be loaded in a 40HQ container.
4) Earn your own Intangible Assets: with the automobile assembly project, you can develop and have your own auto brand and logo, and you can also enlarge your markets to your neighboring countries by making use the preferencial tariff policies among your communities.
What about After-Sales Service?
We propose and provide "REPAIR & MAINTENANCE" After-Sales Service:
1) Found a professional "Repair & Maintenance" service company to ensure the After-Sales Service;
2) Car spare parts supply;
3) Driving & repairing training guidance;
4) Technical advisory and training;
5) Market data feedback and disposing;
6) The most important - Technology Support.