uv glass glue 207,3206 adhesive uv gel for medical equipment
MOQ: 1KG
The product is uv curable glue that cures in 200 ~ 400nm wavelength ultraviolet ray. It uses in the glass and the glass cementation.
It is suitable specially for the glass handicraft cementation ,the glass dining table, the glass coffee table, the art glass,
the sanitary glass, the glass cases, and such as glass products industry.
Feature
· Enhanced formulation flexibility, when uses in large area of glass, the bonding layer does not blanch and it can not afford to color patterns or white patterns.
· Anti-aging well, in the long term under conditions of force it is able to maintain high strength and the intensity is not reduced.
· The transparent is obviously better than general UV gel, after cured the product remain unchanged yellow and non-whitening.
· Environmental, non-toxic, low odor and low corrosion.
Specifications
| | | |
| --- | --- | --- |
| Test Project | 207 | 3206 |
| appearance | clear liquid | clear liquid |
| mpa.sViscosity | 5525 | 10025 |
| Positioning time | 15 | 12 |
| mj/cm²Curing Energy | 1500 | 1500 |
| MPaTensile Strength | 14the glass and the glass cementation | 20the glass and the glass cementation |
| DHardness | 50 | 67 |
| Featuresand Uses | Low-viscosity, low odor, Is suitable between large area of flat glass bonding | Low viscosity, high strength adhesive for the glass facade |
The positioning time of the above that is under glass and glass bonding in 40-watt Philips intensity of 7.5 mW/cm2 uv light condition measured.
the way of using
First, clean the glass surface, dry the glass surface, and wait for the fully dried before dispensing.
Second, the glue uniform point in a glass surface, and the other glass conducts fit gently on the glue, forced to squeeze the glass and glue leveling bubble discharge, determine the position of bonding glue coverage and fixed-site well.
Third, use a cloth or paper towel to wipe around the overflow gel of the glass. Before this step, try to not let the glue exposure to ultraviolet light. Do not use with a damp cloth, wet paper, liquid (such as glass, water, water, alcohol, acetone and other solvents) to scrub the glass surrounding Resin before the glue completely cured.
Fourth, use a wavelength of 365 nm ultraviolet light to carve, until the layer has fully cured. Ultraviolet light irradiation is as close as possible to accelerate the curing speed glue.
Fifth, after ultraviolet radiation curing, you can resin the gel of the glass around curettage.
Notes
1. The ideal thickness of bonding layer is 0.01-0.05mm, if too thin or too thick, it will be affected to the adhesion properties.
2. Ensure that the adhesive layer to absorb enough ultraviolet energy in order to achieve the best curing effect, or possibly to influence adhesion layer.
3. Not back and forth movement of the glass, otherwise easily led to layer whitish and bonding strength decreased.
4. Residual glue can not be pumped back into the original packaging, should be stored at sealed dark room temperature and without rendering children.
Storage
Storage in the dark, sealing, ventilation, cool conditions, the ideal storage temperature is 8-28 .
Duration: 1 year
Packaging
250 g / bottle, 1 kg / bottle, 20 kg / barrel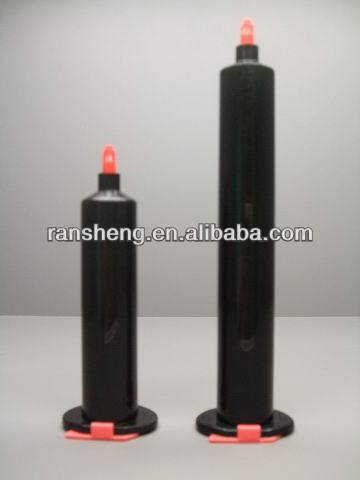 For OEM customers: if without your ideal bottles in below packing, contact us freely. I will send you more according to your reques
t.
We are professional UV gel manufacturer in China which have more then 10 years experience, we have own factory(15000 square meters), and strong R&D dept, our yearly output is 550 tons. Our main hot sale products are base gel, top coat, gel polish (624 colors), one step gel polish (250 colors), color gel, flip flop gel, hard gel polish and builder gel, etc.


More than

10

years OEM experience, we can provide professional solutions for customer.
Send your Inquiry Details in the Below, Click "Send" Now!!! You can see more "company profile" too.