Glass vacuum coating equipment/Gass PVD coating equipment/Glass aluminum vacuum metallizing machine
The equipment adopts the resistance heating in the vacuum chamber, to melt and vaporize the metal wire (aluminum wire) cling to the resistance wire. The vaporized metal molecule deposit on the substrates, to gain the smooth film as well as high reflectivity. Thus the surface of the items can be decorated and beautified.
Glass vacuum coating equipment photo:
Characteristic: reasonable structure, evenfilm, good-quality film forming, quick pumping speed, the cycle of short, high efficiency and easy operation, low energy consumption and performance advantages of stability.
Back of the machine (stronge pumping system to achieve high production rate):
Applied industry: Widely used in automotive, audio and various small appliances, computers, clocks and watches, toys, cell phones, reflective Cup, cosmetics, toys, tableware, sanitary ware, shoe heel, ABS, PS, PP, PC, PVC, PET, nylon, metal, Boli, glass, ceramics, TPU, etc.
Electroplating effects: general electroplating-face, dumb-(semi-mute, all dumb), the electroplating process wrinkles, lampworking, raindrops, seven colors;
Coating color: gold, silver, red, blue, green, purple, multi color, and so on.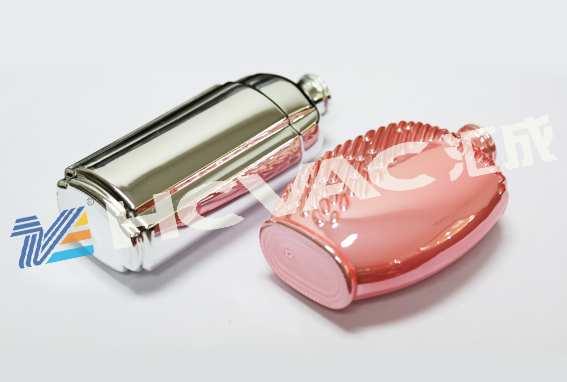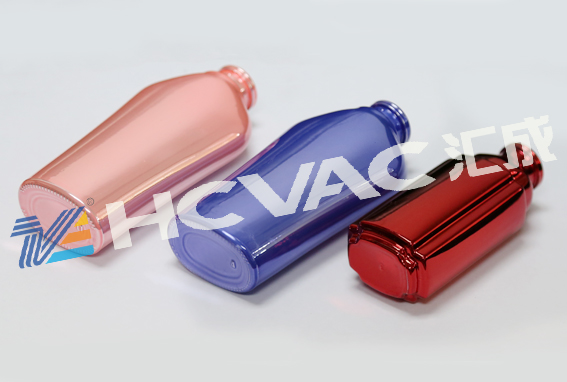 Standard size (we can also design the chamber size according to your requriements):
Company honors:
We developed a complete after-sales system and effective service measures. Company now owns a professional after-sales service team with more than ten experienced engineers.
ISO 9001 standard to ensure the quality can meet the customer's requirements.
Easy to implement
To many people unfamiliar with the process, PVD coating technology seems complicated. However, with the right investments and a good support, it is easier than expected. HCVAC has developed a turnkey coating process that makes a PVD coating centre easy to implement. A complete coating process consists of several steps: stripping (depending on the part's history); pre-treatment; quality control; cleaning & drying; fixturing & visual inspection; PVD coating; quality control & thickness measurement and post-treatment (depending on the application). These steps are all available from one partner: HCVAC Technology, including mature technics and coatings.
Please feel free to contact us for further information!
Contact: Lillian Yang
Mobile:0086-13825720037 (WhatsApp,wechat)
Skype:lillianyoung
Email: lillian(at)hcvac.com