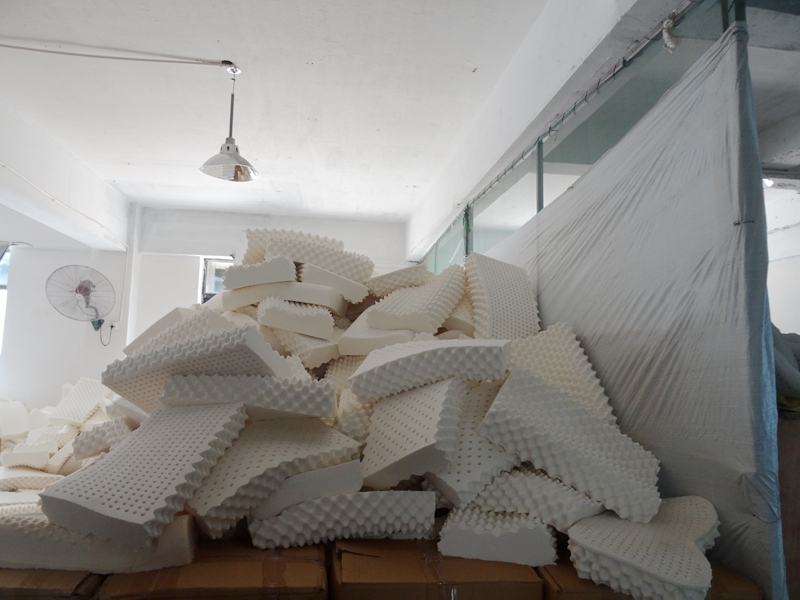 Natural Latex Pillow, we have developed following types: standard pillow, contour pillow, curved pillow, ergonomic pillow, orthopedic pillow, massage pillow, hugging pillow, baby pillow, kids pillow, students pillow, lady pillow, adult pillow, etc.
1) Made of pure natural latex from Thailand, inherently anti-bacteria, anti-mite, mildew-resisting, hypo-allergic, soft, pressure resistant and elastic.
2)they are artistically and ergonomically designed, providing comfortable support for head and neck, promoting blood circulation, correcting bad sleeping posture, getting rid of neck pain and headache, greatly improving sleeping quality.
3) Adopting DUNLOP technique creat superior cell structure so that ensure the free breathing of pillows. Provide comfortable support for neck and head, Adjust sleeping posture, no more neck pain and headache, greatly improving sleeping quality.
4) They have passed SGS, Intertek, ISO9001:2000, Microbiology Testing and BS 5852 by UK certified.
Our Microbiology Testing reprot shows that the anti-bacilli efficiency of our products is 99.99%, mite-removing efficiency is 83.88% and mildew-resisting grade is 0 no long-term mildew.
natural pure latex products will make your life safer, healthier and happier.