hot six arab-Russian-English educational toy talking pen with sound books
Function Describe:
The speaking pen is a popular Kid's learning tool. It's very interesting. Compare with the other kid's learning product, it can strongly attracted the attention of the child. We have prepared a lot of sound books, for example , mathematic , English learning, classic fairy tales , Chinese learning , game books, etc,.
Main Functions
1. Point to read
2. Repeat
3. Translation
4. Volume control
5. MP3 player
6. Record
7. Select songs
8. Page turning
9.

Listening with EAR phone or external device

10.

Eco-friendly Materials

11.

Built-in rechargeable Li-ion battery

12.

Built-in 2GB-16GB memory

13. Certification: CE, RoHS and FCC.
Main characters:
1.built-in lithium or AAA batteries
2.Intelligence,clipper-built pen figure design convenient to carry.
3.on a state-level for using original installment digital cmos chip and sensitization scanning technology in a new model.
4.built in HD speaker and own clear pronounce,with sound system and convenient to listen.
5.convenient to carry and keep in your bag for it's as big as common pen.
6.2GB/4GB/8GB/16GB built-in flash memory, TF card is supported with 2GB/4GB/8GB/16GB also
Our advantages:
1. Reasonable price. Super quality
2. Best Research and development team, sales team and Quality control department.
3. New product come out soon!
4. Best sale service and after-sales service!
5. OEM (Customized package) and ODM are acceptable.
OEM service:
1. offer your book's artwork to us, we will do OEM for you
2. offer pen only is also available
3. offer your book files,we will produce pen for you
Special Services:
1. Book design and printing
2. New function design and developement
3. New mould design and developement
Detailed pictures :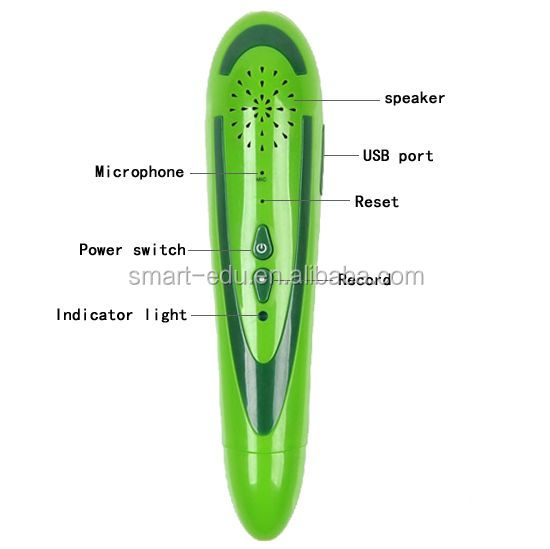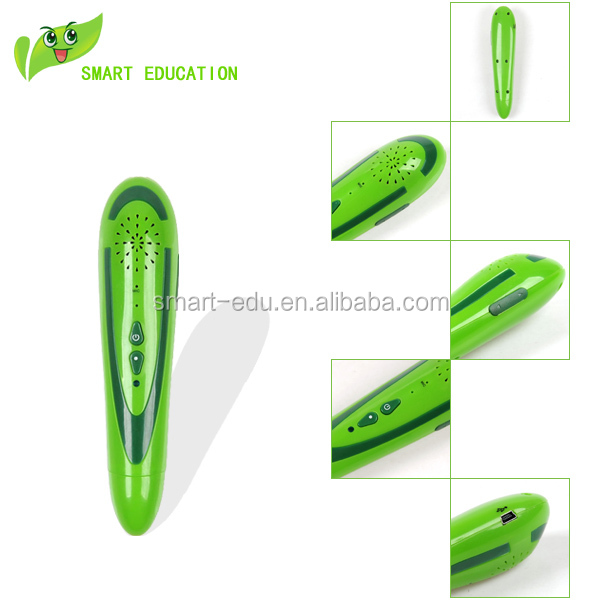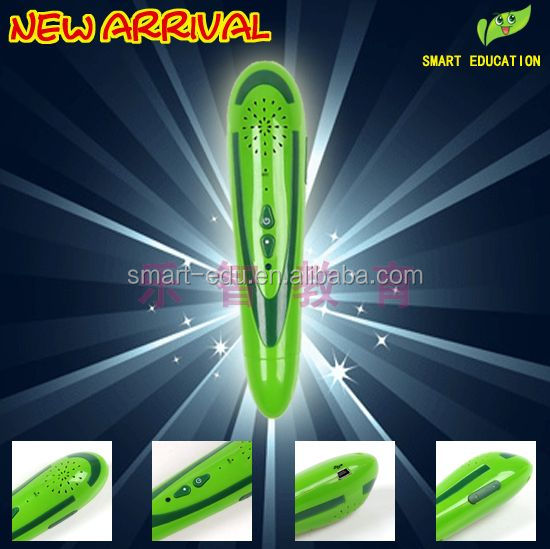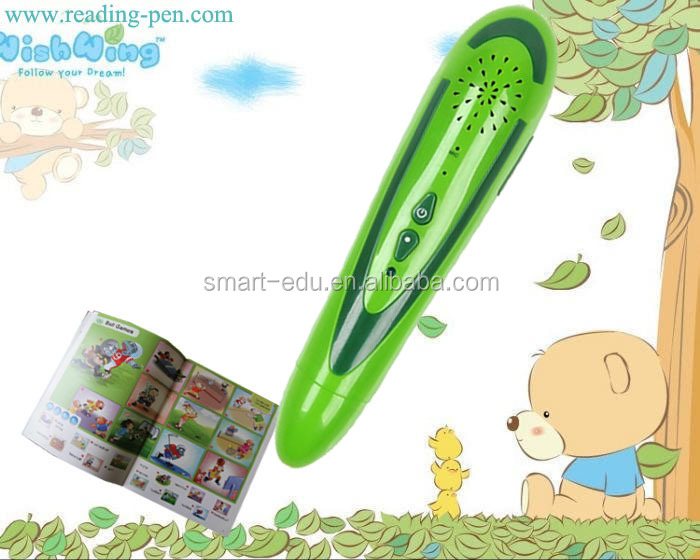 Δ The materials used in our products are ABS and kind to the health. The processes of our manufacturing are seriously according to the rules of the CE, RoHS and FCC......
Books for kids:
About us:
Shenzhen Smart Education Technology Co., Ltd. is a high-tech enterprise focus on educational electronic products, gathering research and development, design, production, sales together. 95% of the existing employee have bachelor's degree, our comprehensive competitiveness is leading in the industry.
Welcome to contact us!