Pigments for water-based epoxy coat, epoxy resin coating pigment
KOLORTEK's pearl pigments for water-based epoxy coat are a coloring system made of iron oxide pigments and mica powder. It is added to clear carriers and applied in different ways to produce one of a kind finishes.
Pearl pigments can be applied to a concrete, wood or metal surface. Epoxy is the favorite choice because of the way it flows and the look you can achieve with it.
KOLORTEK has such fine mica pigments that it disperses very easily in even highly viscous coatings. The pigments for water-based epoxy coat will flow freely in the coating and conform to the surface they are applied over. This is why each application is unique.
Advantages of pearl pigments for water-based epoxy coat:
1. Natural stone appearance 2. Completely customizable
3.Extremely durable coating 4. Easy field blending & installation
5. Multi-dimensional color hues 6. Suitable for many environments
7. Stylish, unique design 8. Low maintenance system
9. Economical & cost-effective 10. Flooring artisan friendly
Recommend to you the most popular 30 colors of our pearl pigments for water-based epoxy coat as below:
This mica powder has metallic and shimmer characteristics that will show up beautifully in your creative projects or works. You can look forward to the high shimmer factor when mixed in with your mediums.
Why would I want to use pearl pigments for water-based epoxy coat?
Affordability: We've worked tirelessly formulating a system that is cost effective and that still contains the strength and durability for a long lasting floor system.
Easy Installation: Applying KOLORTEK products is just plain simple.The basic steps for a successful flooring installation are as follows:
1) Surface Preparation
2) Primer / Basecoat
3) Metallic Pigments Coat
4) Clear Topcoat (optional)
Amazing & Unique Results: The effects achieved with KOLORTEK cannot be duplicated with any other coating methods. KOLORTEK reflects light and gives the finished floor more dimension and depth than a concrete stain.
KOLORTEK is definitely the next generation of decorative water-based epoxy coat! After years of research and installation in the field of resinous flooring, we are proud to offer KOLORTEK pearl pigments. KOLORTEK is a high-tech metallic compound that creates a stunning, multi-dimensional effect unseen before in resinous flooring.
Where should I use KOLORTEK epoxy flooring pearl pigments ?
Offices, bars, restaurants, stores, garages, basements, museums, showrooms & much more...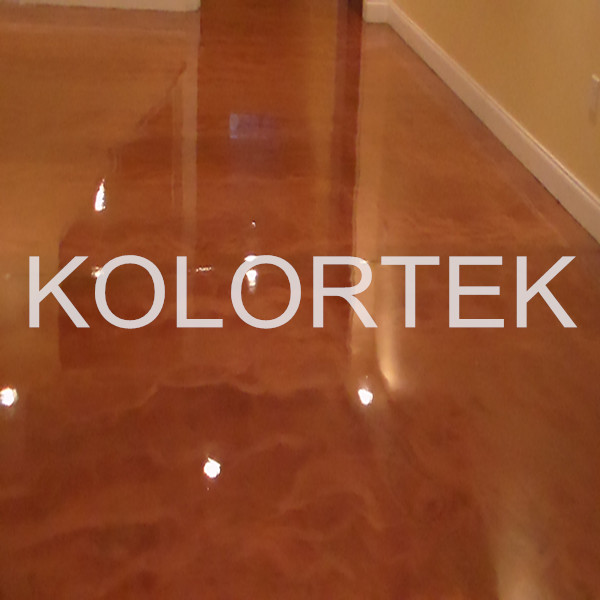 KOLORTEK Pearl Pigments: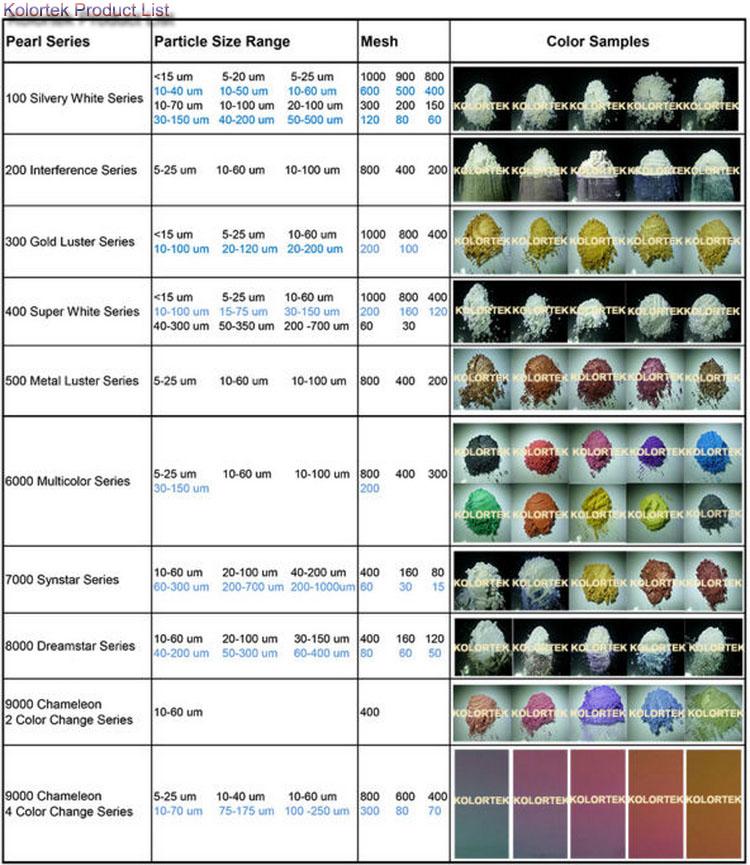 KOLORTEK'S Pearl Pigments are widely used in Paints/Coatings, Plastics, Papers and Printing Inks and Cosmetics etc.
Hope our products can meet your requirements so that we can establish business relations!
Huaian Concord Industrial Product Co., Ltd. is a leading professional manufacturer of effect pigments, and cosmetic color additives, specializing in pearl pigments, cosmetic grade iron oxides, mica powders and glitters etc.
Certifictated by ISO 9001, the headquarter of Kolortek is located at Huaian Economic & Technical Development Zone, Jiangsu province, China, has a 18000 square meters' workshop with advanced and auto-controlled equipments, more than 150 skilled workers. Our R&D team work with famous universities & research insutitutes keeps on developing new products based on markets requirements. By now, there are more than 10 series over 200 codes' products available, with an annual production capacity of over 3000 tons. The applications cover most of industrial fields such as, coatings, printing inks, plastics, leathers, papers, and cosmetics as well. About 60% of products are exported to 25 countries over the world with good reputation.
Pay more attention to customers' benefits, Our mission is to supply consistent quality, prompt shipment, and reasonable prices to help our customers be more competitive. Kolortek, top brand, will be your reliable partner.
To support all the demanding customers, Kolortek is going to focus on value addition in order to satisfy the needs of all our customers. The valued-added service spans:
1.Special Packings
2.Own Brand Labeled
3.Product Images Support
4.Formulation Guideline Support,etc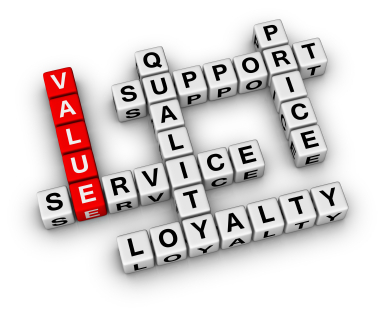 1. Are your products compliant to FDA and EU standards? And have you done REACH registration for European markets?
Yes, absolutely! We have been sold our popular products around the world for more than 10 years, and we can provide all papers files.
2. What is the minimum order quantity?
The minimum order quantity depends on the product range. For most items it is 25 KG, if you want smaller order, you have to pay extra USD1.00 per kg for 10kg packing.
3. Can you provide samples?
Yes. We can provide samples depend on your detailed requirements.
4. What's the delivery period for one order?
If we have products in stock, it takes less than 2 weeks. But if we do not have sufficient quantities in stock, it takes 4 weeks.