Alpha Amylase Enzyme/White Kidney Bean Extract Powder/White Kidney Bean Extract
English name:White Kidney Bean Extract
Raw Material:White Kidney Bean
Specification:1% 2% 20%
Appearance:White Fine Powder
Test Method:HPLC
1 Brief Review of White Kidney Bean Extract
1 Kidney beans, botanical name Phaseolus vulgaris L., just as its name suggests, the kidney bean is shaped like a kidney, and the White Kidney Beans that are white in color are known as cannellini beans.
As beans are a very inexpensive form of good protein, they have become popular in many cultures throughout the world.
2 Today, the largest commercial producers of dried common beans are India, China, Indonesia, Brazil and the United States. Kidney beans are an excellent source of molybdenum, folate, dietary fiber and manganese. And kidney beans are a good source of protein, thiamin (vitamin B1), phosphorus, iron, copper, magnesium, potassium, and vitamin K.
2 COA Of White Kidney Bean Extract
Botanical Source:

White Kidney Bean Extract

Part used:

Seed

Specification:

1% 2% 20%

Item

SPECIFICATION

Description:

Alpha Amylase Enzyme/White Kidney Bean Extract Powder/White Kidney Bean Extract

Appearance

White Fine Powder

Flavor & Odor

Characteristic

Particle size

100% pass 80 mesh

Physical:

Loss on Drying

≤5.0%

Bulk density

40-60g/100ml

Sulphated Ash

≤5.0%

GMO

Free

General Status

Non-irradiated

Chemical:

Pb

≤3mg/kg

As

≤1mg/kg

Hg

≤0.1mg/kg

Cd

≤1mg/kg

Microbial:

Total microbacterial count

≤1000cfu/g

Yeast & Mold

≤100cfu/g

E.Coli

Negative

Staphylococcus aureus

Negative

Salmonella

Negative

Enterobacteriaceaes

Negative
3 Function Details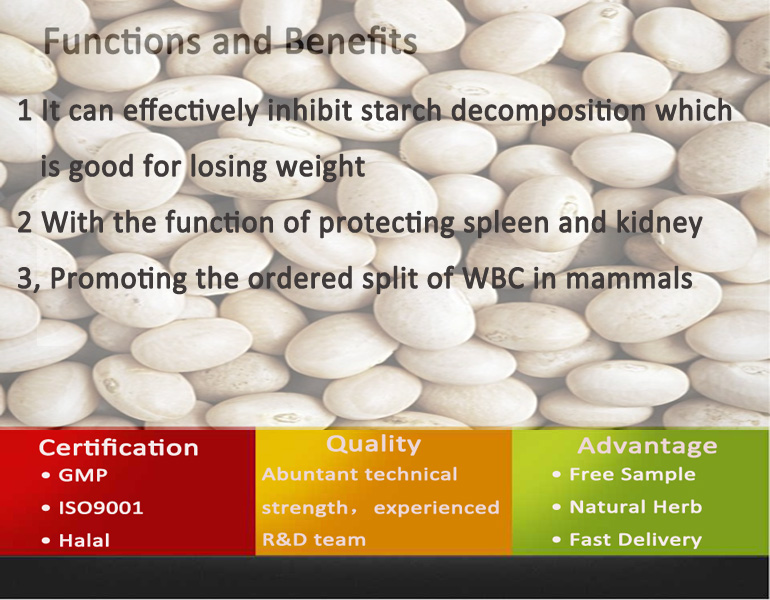 4 Natural Herb Plant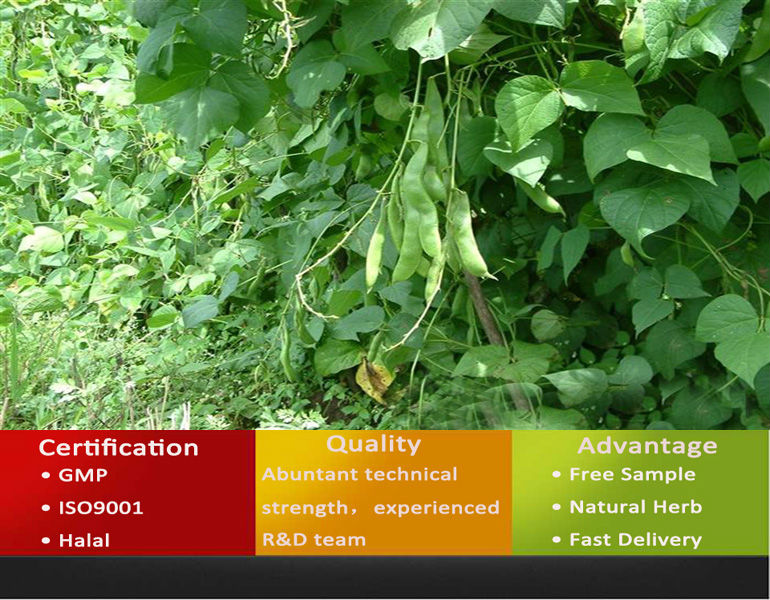 5 Brief Display Of Our Product
6 Packing Details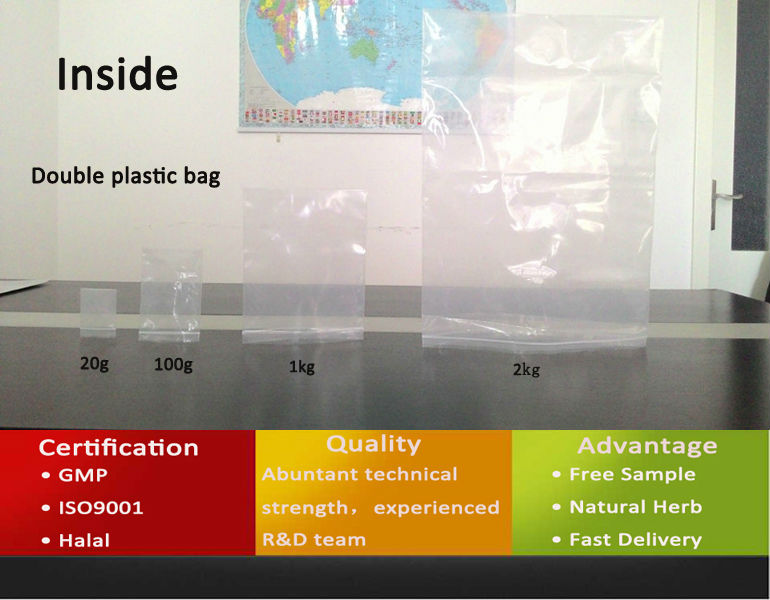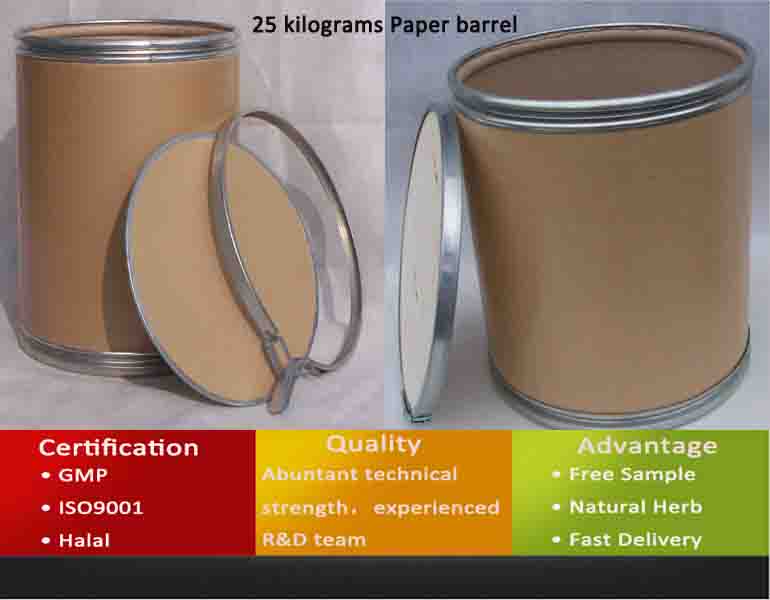 7 Way Of Transportation