Function
1.Capacity TP;
2.Perfect glass without seperate line;
3.auto-hide capacity TP button;
4.outset microphone;
5.OE-styled apperance and bracket;
6.screen's brightness to be 1800cdm2;
7.screen's resolution to be 800*480;
8.GPS;
9.Auto reserve camera display;
10.Two-video input;
11.Bluetooth;
12.FM;
13.Touch screen
Auto Switching When Reverse
1.Under power-on condition:When reverse gear is engaged,the system automatically switches from DVD/VCD video tobackup camera video,and when parking is completed,it switches back automatically.
2.Under power-off condition:When reverse gear is engaged,the system automatically starts on to find the camera signal and display backup video.When parking is completed,it switches off automatically.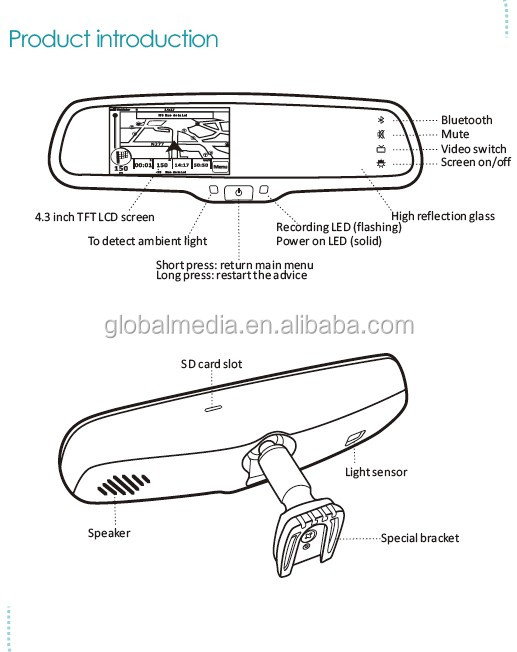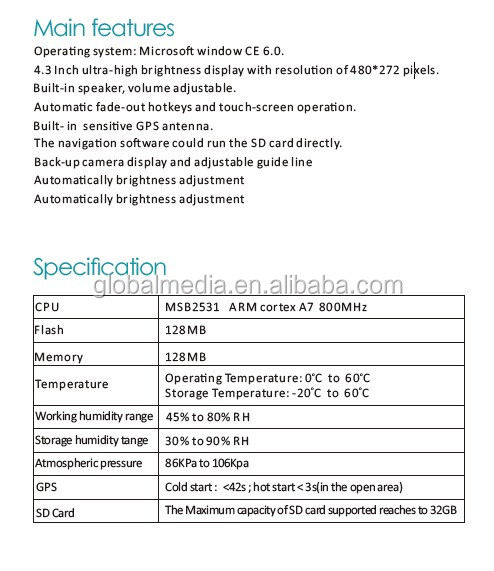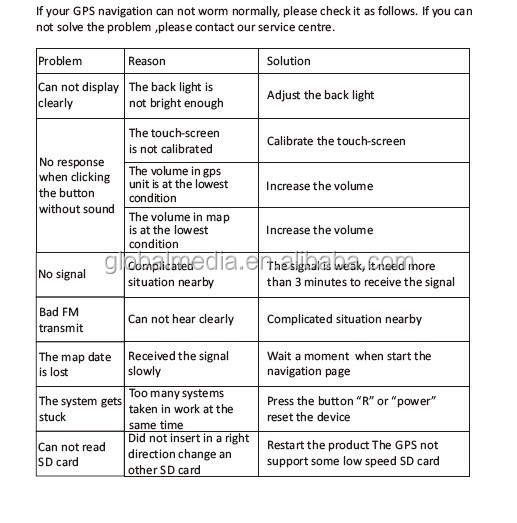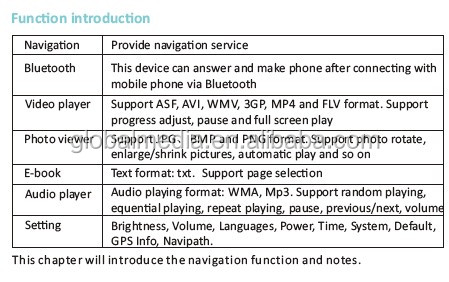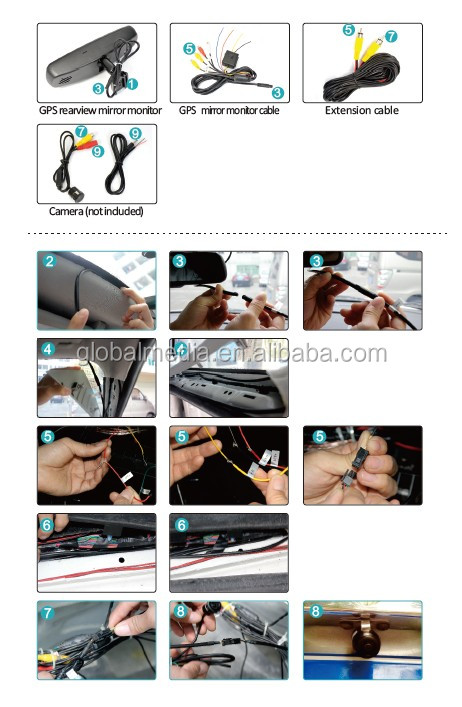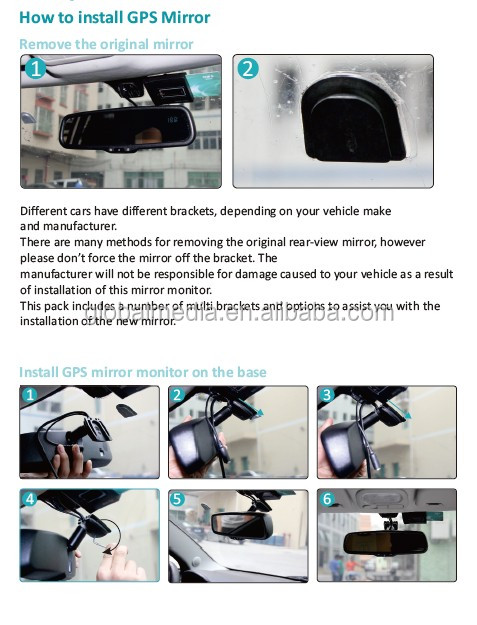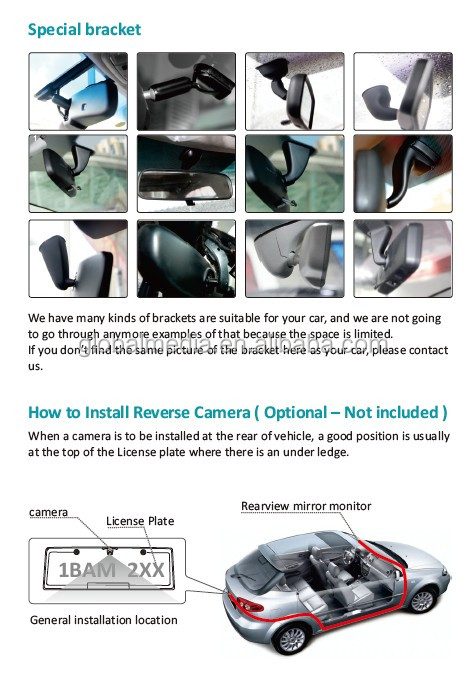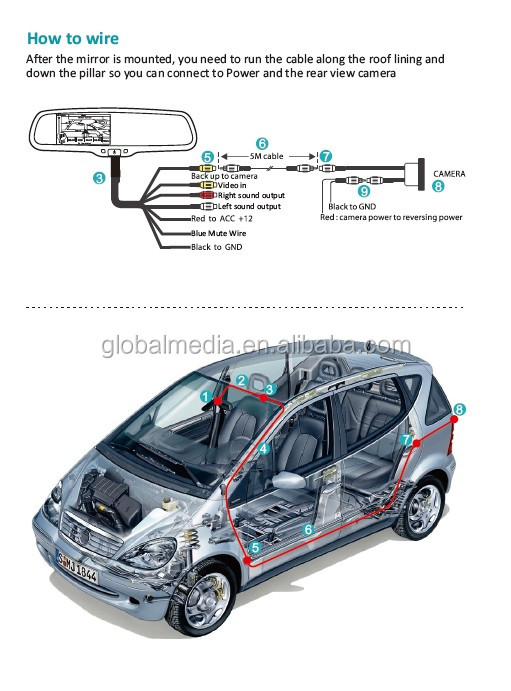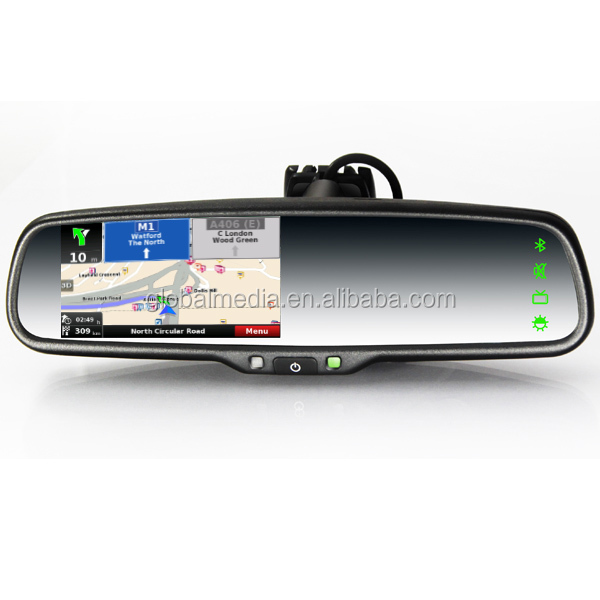 After - sales service
1.Sample is available for further evaluation
2. Warranty:1 year
3.Offer long-term OEM/ODM service
Feedback Policy
Customer is always NO.1
*We care about our valued customers and understand the concerns and frustrations you might have, and will try our best to resolve the issues.We strive to answer all emails as quickly as possible, but due to high email volume it may take time for us to reply. Thanks in advance for your patience!
*Contact us first before leaving a negative, we will find a solution to meet your requirement and enhance the satisfaction.
Safety
1. The rear camera display is only a visual assist device when reversing the vehicle.
The image on the screen may be different from the actual conditions. Always look directly with your eyes and drive carefully.
2.Backup as alow as possible since high speeds might limit your reaction time to stop the vehicle.
3.The displayable range varies depending on the vehicle loads and road conditions.
4.Do not use the rear view camera system with the tailgate open.
5.Objects under the bumper or around the bumper can not be displayed.
*What is auto adjusting brightness?
The brightness(only for the 4"display screen,not for the entire mirror) will change automatically according to the environment light. When the environment light become stronger, the screen brightness will increase accordingly to ensure more distinct image in strong light. When the environment light become weaker, the screen brightness will decrease in order to protect eye against being stimulated due to over-brightness of the screen.


* Which Mirror bracket (Mount) works for my car?
We have many OE style brackets for most of the popular cars (See below compatible vehicles list) but we highly suggest you to send us a photo of your original bracket bottom and tell us your car makes and model. then we will confirm to you which bracket NO. is matched for your car, and make sure you leave us message about bracket NO.