SUN TIER automatic ice machine
Ice cube machine 1 ton electric ice machine ice cube maker for drinking

Model:

S2208A/W. (A:Air cooling, W:Water Cooling)

Product Approvals:

CE,GMC

Capable:

UL,CB

Brand Name:

SUN TIER

Brief Description:

with 680kg per day ice cube production which is suitable for restaurants ,hotels ,KTV etc venue

Cooling Type:

Air-Cooling or Water Cooling

Current Type:

Inverter

With Accessories or Not:

Yes

Power:

3800W

Voltage:

380V

Frequency:

50HZ

Body Materials:

Metal, Plastic, Stainless Steel (or SS304)

automatically work:

100%

washing system:

90%

ice size :

Adjustable 22*22*11(22/33)mm

ice quality:

crystal

ice shape:

square, cubic

Contact: Sara Li

Skype: suntier_sara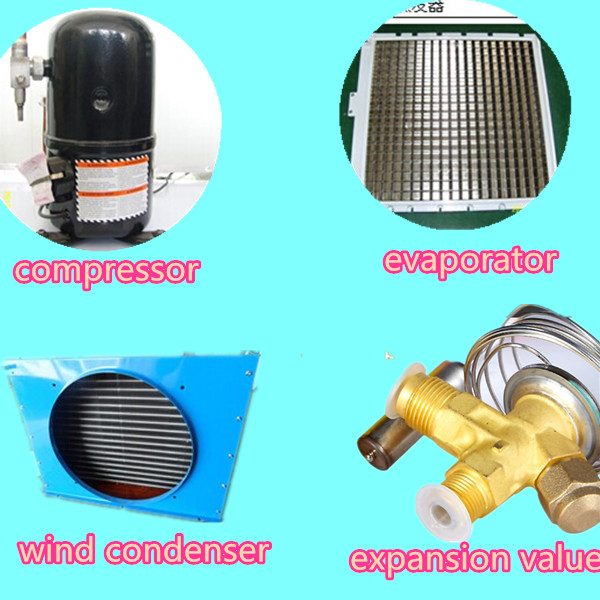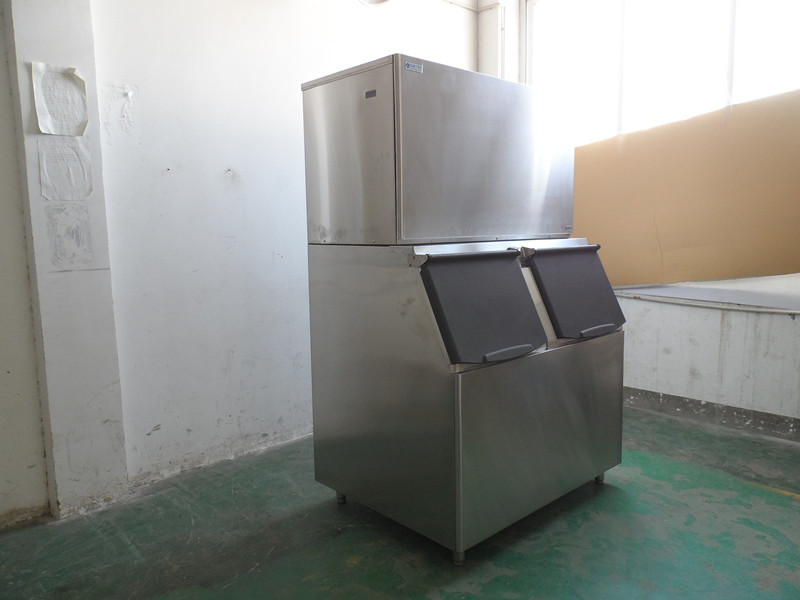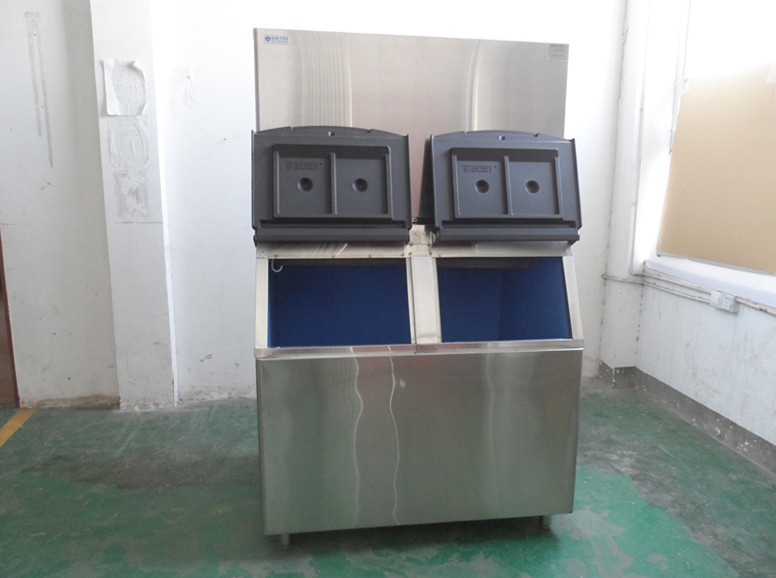 Advantage
1. Operational safety, reliability, and ice-making machine all the parts are used in Europe and America and the domestic industry-leading products, greatly improving the quality of products
2. Simple, given the number of display electronic thermostat, remote observation borneol temperature, push-button operation, no professional can be used normally
3. Widely used in hotels, coffee shops, nightclubs, restaurants, KTV, hospitals, fast food restaurants, bakeries, seafood restaurants, and other thing they sell
About spare parts of SUN TIER ice machine (maker) S2208A :
Italian tech:

Aspera

compressor, made in

Slovakia

EBM

brand fan units and full cuprum condensing unit

Top micro computerized board and evaporating system

Professional edible standard silica gel pipes, stable water outlet and cleaning system guaranteed crystal ice
About function of ice machine (maker) S2208A:
Self-cleaning system

High temp alarm, Low water alarm, Automatic full ice stop function

Working condition display

Ice thickness adjustable and more transparent

Self-inspection function to check running parameters and make correction accordingly
About design of SUN TIER ice machine (maker) S2208A
Thoroughly optimized under imported product

Bevel door design, easy for taking ice

Sealed ventilation wall design to guarantee better heat exhaustion

Left board, right board and roof board with integrated foaming to guarantee better coolness maintain

High reliable and durable efficient ratio
About sales service of SUN TIER ice machine (maker) S2208A
National toll free service call:400 820 0681

One year warranty with 1-3% total value spare parts

With filters, scoopers, pipes and connectors for free
| | |
| --- | --- |
| Payment Terms | T/T; L/C |
| Minimum Order | 1pc |
| Lead Time Delivery Time | 7 days |
| Sample Available | Yes |
| Delivery Details | Testing paper offered (Alternative) |
| FOB Port | Shanghai(Usually) |
| Loading Info | Sea shipping or air shipping |
| Packing Info | Carton box |
| Target Market(s) | Africa, Eastern Europe, Hong Kong/ Macao/ Taiwan, Japan & Korea, Latin America, Mainland China, Middle East, North America, Northern Europe, Oceania, South Asia, Southeast Asia, Western Europe |
Why to choose us:
1. cheaper price - more competitive.
2. longer warranty period - 18 months.
3. faster delivery speed and more on time,
4. superior after-sales service guarantee.
5. more stringent quality assurance than foreign trade company.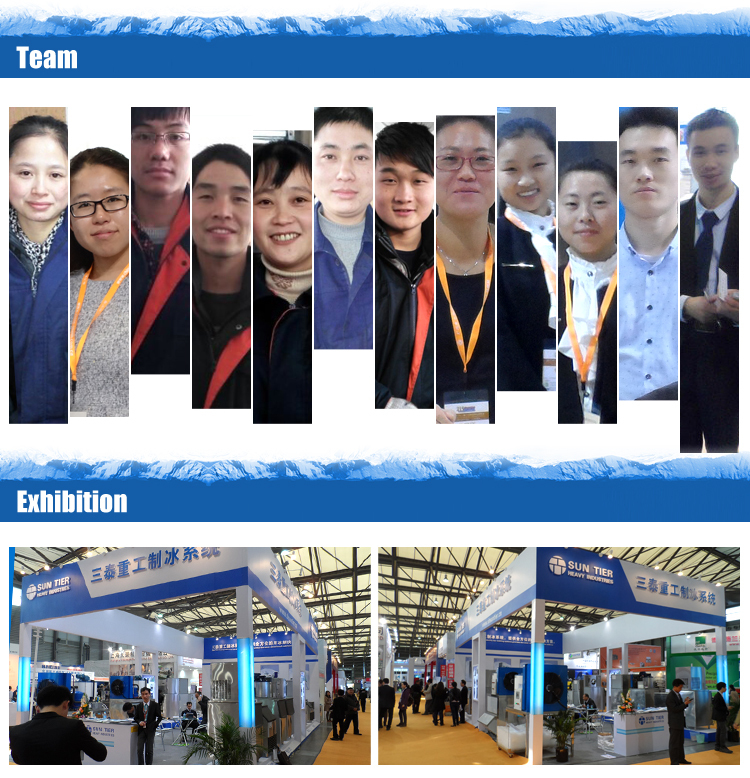 If you are interested and need to buy ice machines, please kindly call us or leave your message. Our professional sales engineer will contact you as earlier as possible. If you need to see the running of machine, you are also welcome to visit our factory.
The following is our company's product list, For more information,please contact and email us, Sincerely for your service:
Model
Ice making Capacity(kg/24h)
Ice storage capacity(kg)
Condensation method
Electric voltage
Rated Power
Dimension(mm)

Cube ice machine

S50A
25
6
Air cooling
220V/50Hz/1N
220W
350*440*450
S85A
40
20
Air cooling
220V/50Hz/1N
420W
520*590*780
S105A
50
20
Air cooling
220V/50Hz/1N
440W
520*590*780
S135A/W
60
38
Air cooling
220V/50Hz/1N
460W
670*680*840
S165A/W
75
38

Air /Water cooling

220V/50Hz/1N
480W
670*680*840
S215A/W
105
38

Air /Water cooling

220V/50Hz/1N
500W
670*680*840
S270A/W
125
58

Air /Water cooling

220V/50Hz/1N
730W
670*680*940
S320A/W
145
58

Air /Water cooling

220V/50Hz/1N
750W
670*680*940
S350A/W
160
80

Air /Water cooling

220V/50Hz/1N
860W
560*850*1370
S430A/W
195
120

Air /Water cooling

220V/50Hz/1N
950W
560*850*1570
S550A
230
160

Air /Water cooling

220V/50Hz/1N
1050W
560*850*1650
S750A
320
160

Air /Water cooling

220V/50Hz/1N
1250W
560*850*1650
S850A
380
160

Air /Water cooling

220V/50Hz/1N
1400W
560*850*1770
S1008A
450
160

Air /Water cooling

220V/50Hz/1N
1600W
560*850*1770
S550W
230
236

Air /Water cooling

220V/50Hz/1N
1050W
760*850*1570
S650W
295
236

Air /Water cooling

220V/50Hz/1N
1150W
760*850*1570
S750W
340
236

Air /Water cooling

220V/50Hz/1N
1250W
760*850*1680
S1008W
454
280

Air /Water cooling

220V/50Hz/1N
1600W
760*850*1870
S1208W
545
580

Air /Water cooling

220V/50Hz/1N
1980W
760*850*1870
S1408W
636
280

Air /Water cooling

220-380V/50Hz/1-3N
2600W
760*850*1870
S1508A
680
460

Air /Water cooling

220-380V/50Hz/1-3N
2800W
1220*850*1750
S1908A
900
460

Air /Water cooling

380V/50Hz/3N
3800W
1220*850*1750
S2208A
1000
460

Air /Water cooling

380V/50Hz/3N
4500W
1220*850*1750
Snowflake ice machine
SX40A
40
30

Air cooling

220V/50Hz/1N
230W
520*590*880
SX60A
60
30

Air cooling

220V/50Hz/1N
300W
520*590*880
SX80A
80
50

Air cooling

220V/50Hz/1N
380W
670*680*1050
SX110A
110
50

Air cooling

220V/50Hz/1N
410W
670*680*1050
SX350A
350
250

Air cooling

220V/50Hz/1N
1060W
760*850*1800
SX550A
550
250

Air cooling

220V/50Hz/1N
1960W
762*850*1800

Flake ice machine

STF0.3-FA
300
210

Air cooling

220V/50Hz/1N
1150W
760*850*1760
STF0.5-FA
0.5T

Air cooling

380V/50Hz/3N
3KW
1220*630*800
STF1.0-FA
1.0T

Air cooling

380V/50Hz/3N
5.6KW
1220*630*980
STF1.5-FA
1.5T

Air cooling

380V/50Hz/3N
8.4KW
1450*1200*1000
STF2.2-FA
2.2T

Air cooling

380V/50Hz/3N
11.3KW
1450*1200*1150
STF2.6-FA
2.6T

Air cooling

380V/50Hz/3N
14KW
1450*1200*1350