SHB full automatic Paper Lunch Box Forming Machine is an ideal equipment to produce paper box such as hamburger box, chips box, fried chicken box, kids meal box, etc.
With firm structure, high quality, low noise and high efficiency.
With paper feeding unit, adjusted unit, glue unit, forming unit, finished products collecting unit and also counting unit.
WORK PRINCIPLE
The feeder transmits the pre-printed and cut carboard from the paper shelf to the convey chains and sent it to the shaping mold, during the procedure, the carboard has been glued and you can adjust the position of the gluing, the volume of gluing can be measured while in progress without stopping. After being glued, the cardboard will be conveyed to be shaped and collected to be auto calculated as the preconcert quantity and auto mark without stopping production.
Main Technical Date
Produce speed

60—160pcs/min (different paper box shapes, the speed is different )

Raw material

200—600gsm card board /ivory paper/ corrugated paper thickness :1.5mm

Carton size

Box length: L 100-450mm and angle: 5° -40°
Box width :B 100-580mm Edge height H 15-200m

Packing size

3600x1400x1700 mm

Total power

380v,50hz, 4.5kw
Electrical components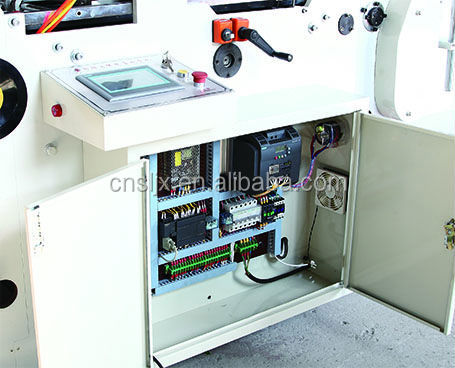 Electrical components we use international famous brands such as Japan Omron, French Schneider, Germany Simens, delta etc import parts. And we use PLC programmable control and touch screen interface.
Device for feeding Water-based adhesive (glue)
High efficiency and high precision to feeding glue and the sealing edge of the carton can be adjustable its device design reasonable, compact form and running steadily, easy and convenience to clean.
Finished Carton Outing Device
Full automatic carton outing device ( feeding, collection, stacking), and fixing with counting, convenient for packing and save of labors.
Photoelectric Failure-detecting System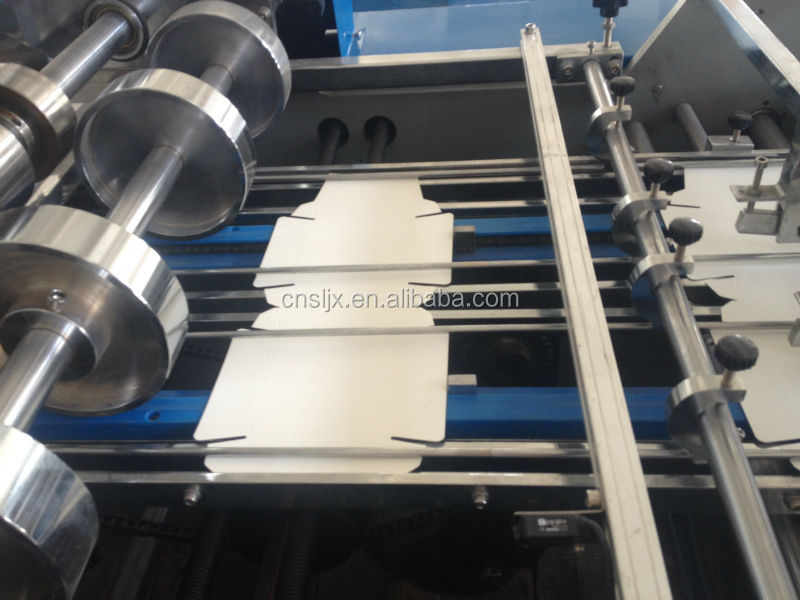 Photoelectric failure-detecting system is available, if there is no papers or paper feeding blocking, the machine will stop automaticly by itself, so, it can reduce the cost consume, and increase more safety performance.