Name: Artifical lawn grass
1. Product details:
| | |
| --- | --- |
| Item | GYN20213075-4 |
| Pile height | 20mm |
| Dtex | 7500D |
| Denisity | 13650/sqm+/-3% |
| Inch gauge | 3/8" |
| Stitch/10cm | 13 |
| Backing cloth type | PP cloth |
| Roll size | 4*25m/2*25m |
2. Characteristics:
1). Natural Appearance: new generation monofilament fibers looks very close to natural grass and goes perfectly with the surrounding environment, soft and comfortable touch.
2) Artificial grass has excellent flexibility and excellent performance
3).Durability with good rebound resilience.
4).High UV-stability: strong color fastness, abrasion resistance.
5).Environmental-friendly: players friendly, free of heavy metal.
6) Ensure the health of the athletes;
7) Daily maintenance is very simple
3. Application:
1).Artificial lawn can be used in all climats. It dose not inflluenced by rain, snow etc. It can be used in high cold, high temperature, tableland area etc.
2) Color fastness, low maintence. Can be installed above pitch, cement, hard sand surface etc. It is popular in long-time trainning, using frequently area, such as primary and high school playground.
3) Colorful, can cooperated with surroudings. They are good choice for court, roof garden, swimming pool adornment
4. Maintenance:
1).Artificial turf should be in three months to six months with the clear water flushing, keep its primary color, the quartz sand with appropriate settlement, stable protect the lawn.
2).Forbidden to wear long or more than 9mm spikes on the lawn run.
3). Prohibit any motor vehicle on the lawn.
4).When snow banned instantly stampede, the surface snow swept clean after use.
5). rimming the pavement after, six to eight weeks, every week to clean the artificial turf, the gravel sweep evenly, keep the grass stems erect, this was done to maintain a certain level of gravel height.
5.More picture: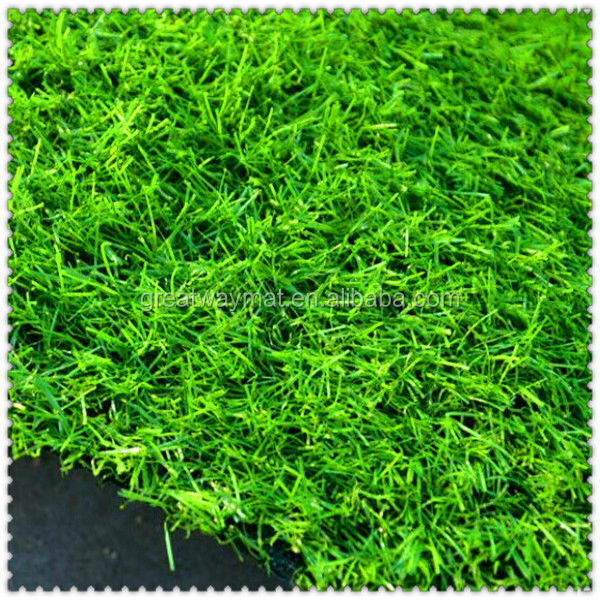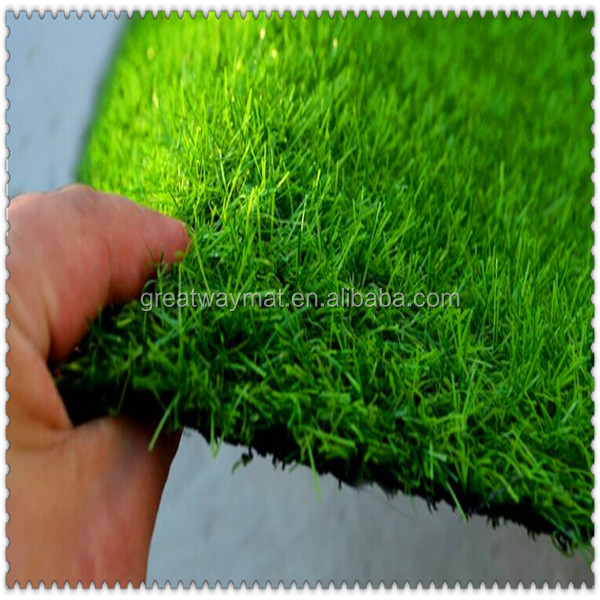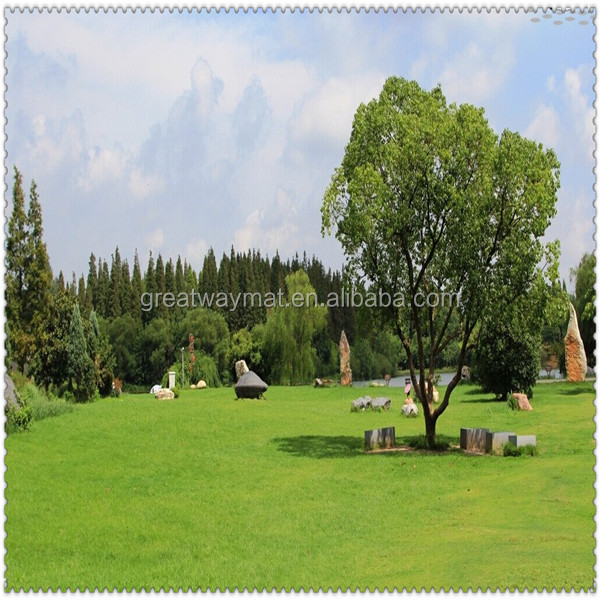 If there is any other question,pls feel free let me know.