EQ400 MP5 digital quran player with camera.
1)color digital Quran
2)complete holy quran(114Surah)
3)15 famous reciters
4)35 language
5)Zakat calculator
6)Hajj Guide &Tafsir-ul-Quran
7)Many fonts in different Text styles
8)Prayer Times with Adhan Alarm
9)Qibla Direction feature
10)Islamic Album with Video & Audio
11)Set Clock & Alarms
12)Built-in Speaker
13)Color high Quality LCD with more then 65K Colors
14)Camera, for photo and video recording
15)Image Browser to browse all types of images
16)Build-in flash 4GB memory
17)Dual Charging: AC/DC Adapter and PC USB
18)replaceable Batteries
19)Digltal Compass, eCompass
20)TFT LCD display
21)resolution:320*240
22)product size:50mm*37mm
23)product color:black+steel
24)product material:Casing Rigid Metal casing
with Plastic Front
25)speaker:8 OHMS, 1WATT
26)Manual in english &arabic languages.
1.Recitation collection
2.Al-quran -ul-kareem
3.Tahfeez-ul-Quran
4.Quran learning
5.Hadith books
6.Tafseer books
7.Dua Album
8.Daily Adhkar
9.Prayer timings
10.Hajj Guide
11.Zakat Calculator
12.Qibla Direction
13.Digital compass
14.Extra
15.Setting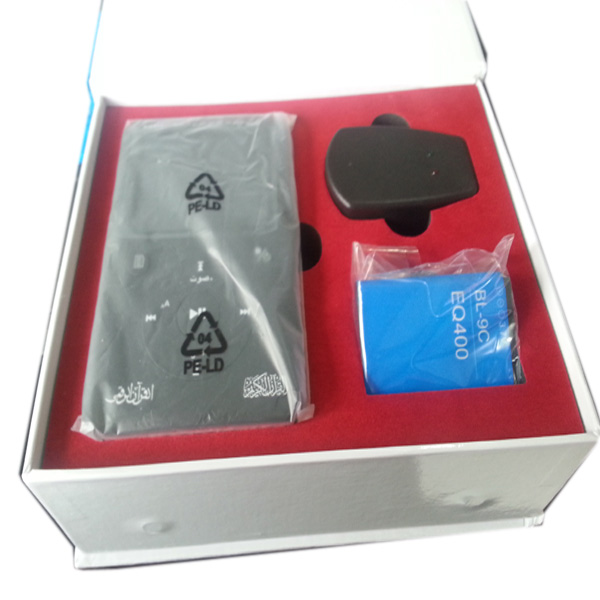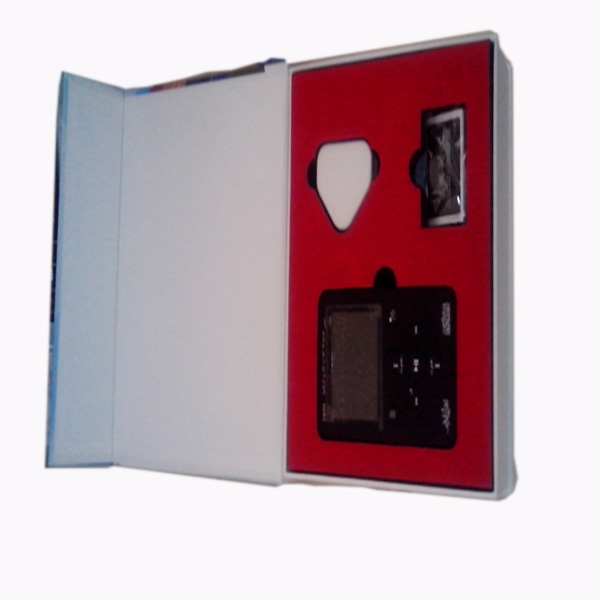 List of Reciters:
Abdul Rehman As Sudais, Mishary Bin Rashid AlEfasy, Ali Al-Hudaifi, Maher Al-Muaiqly, Muhammad Minshawi, Saad Al-Ghamdi, Ahmed Al-Ajmi, Abu Bakar Asshatri, Abdul Basit, Khalil Al-Husary, Sadaqat Ali, Waheed Zafar Qasmi, Saleh Ahmed Saleh, Abdul Kareem, Arabic+Urdu, Arabic+English, Arabic+Pushto, Arabic+Dari, Arabic+German, Arabic+Persian, Arabic+Turkish, can prepare more on demand (Options)
List of Translations:
Albanian, Azerbaijani, Bangla, Bosnian, Brazilian, Bulgarian, Czech, Dutch, English, Farsi(Persian), Finnish,French, German,
Hindi, Hausa(Xhosa), Indonesian, Italian, Malayalam, Malaysian, Maranao, Mexican(Mixe), Norwegian, Polish, Portuguese, Romanian, Russian, Somali, Spanish, Swahili, Tamil, Thai, Turkish, Tatar,Urdu, Uzbek.
Tafsir Collection
Tafseer Ibne Katheer (Arabic)
Tafseer Ibne Katheer (English)
Tafseer Ibne Katheer (Urdu)
Tafseer Al-Jalalain (Arabic)
Tafseer Al-Jalalain (Mly-Indo)
Tafseer Al-Qurtabi (Arabic)
Tafseer Al-Tabari (Arabic)
Hadith Collection
Saheeh Al-Bukhari (Arabic)
Saheeh Al-Bukhari (English)
Saheeh Al-Bukhari (Mly-Indo)
Saheeh Al-Bukhari (Urdu)
Saheeh Muslim (Arabic)
Saheeh Muslim (Urdu)
Riad-as-Salheen (Arabic)
Riad-as-Salheen (English)
Riad-as-Salheen (French)
Sunnen Ibne Majja (Arabic)
Sunnen Nissaie (Arabic)
Sunnen Abu Dowood (Arabic)
Sunnen Tirmizi (Arabic)
Arabaeen Nawawi (Arabic)
Arabaeen Nawawi (English)
Hadeth Qudsi (Arabic)
Other Islamic Books
Qasas-ul-Anbia (Arabic)
Al-Kabaer (Arabic)
Al-Rahiq Al-Makhtum (Arabic)
Belugh elmaram (Arabic)
Hisn-ul-Muslim (Arabic)
Hisn-ul-Muslim (English)
Ahakm Al-Tajweed
Packing Details
box Dimensions: 142x 180 x 59 mm
Device Weight: 0.32 kg (Complete Pack)
Carton Weight: 10.6 Kg (20 pcs/carton)
Carton Dimension: 48 x 35 x 25 cm (20 pcs)