JROUOI FRUIT Shampoo Hair Daily Moisturizing Egg Shampoo Essence
SPECIFICATIONS
our factory dealing in the following areas of business.professional hair care products,these products are made with natural ingredients developing the most advance hair care product line that are healthy and enhance the natural beauty of your hair ,our factory is to provide top quality products and services in an on time delivery to our customers worldwide. we look forward to receiving your inquiries with organizations that are sincere in doning reputable business for the long term .let us build a better future together.
FEATURES
Contain amino acid essence and moisturizing factor, replenish water into damaged hair, effectively reserve water, make hair moist and lustrous, and leave faint and noble fragrance on hair persistently.
DESCRIPTION
professional hari care line of products.our hair care product line has evolved over the years using a simple philosophy ,superior and natural ingredients to develop the best products in themarketplace.our line is constantly evolving to meet market demands but our goal stays the same .making products based on the healthy natural approach
RESULT
Provide best care for hair from hair root to hair tip
Relaxing fragrance and fully transquility
Enable you to create anyhair style as you like
Special image visual effect
Closely follow different hair trend
Professional products
REMARK
As the biggest supplier and the most professional hair care manufacturer,we produce hair care from the top leverl quality .to the average hair care quality .to the cost effect hair care.tell us the quality and price range you desire.we will bright you best performance product against your budgel .
CAUTION
Avoid to contact the eyes, please immediately flush the eyes with a lot of in case of eye contact, keep far away from children, avoid intensive sunlight, store under dry and shade environment.
OUR PRODUCTS TYPE
SHAMPOO

COLOR REMOVER

HAIR MASK

HAIR LOTION

HAIR DYES PRODUCTS

HAIR STYLING PRODUCTS

HAIR CARE PRODUCTS

OEM SERVICE
CERTIFICATES:ISO/GMPC/GMP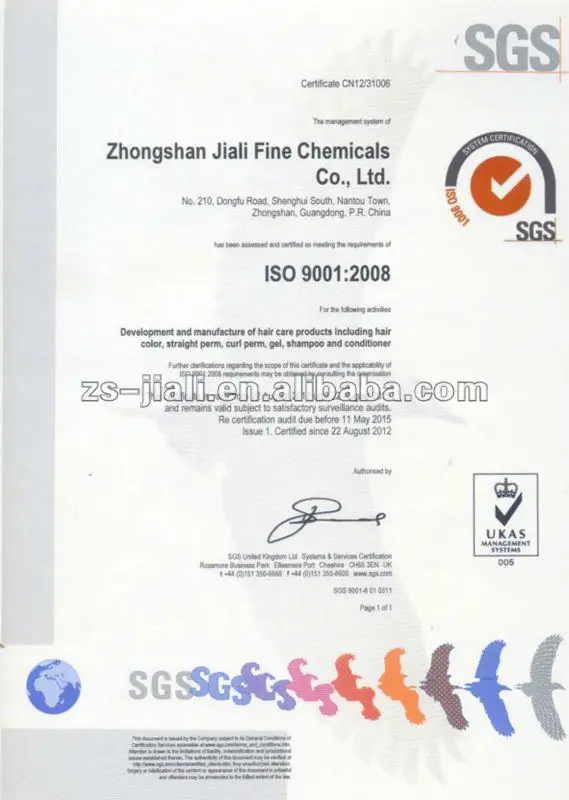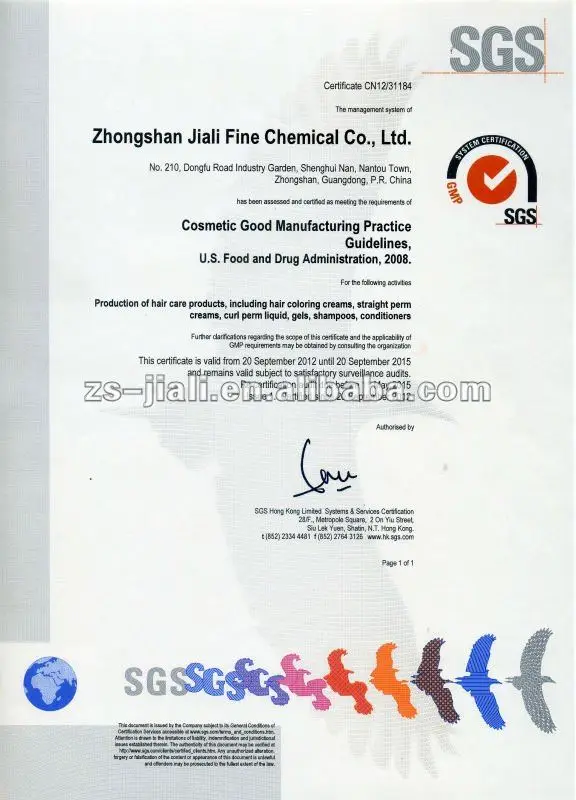 Exhibition Show