.
L-menthol
CHEMICAL NAME:
2-lsopropyl-5-Methyl-Hexanol
SPECIFICATION:
Color & Appearance:Colorless.transparent hexagonal
or needlelike crystals.
Odor:Having Characteristic odor of natural menthol
obtained form mentha avensis oil.
Melting Point:42-44 °C
Non-Volatile Malter:≤0.05%
Solubility:lg soluble in 5mlof 90%(VN)alcohol.forming a clear solution
Specific Rotation:-49°C~-50°C(25°C)
Thymol Test: Negative
Litmus PaperTest:Neutral
As Content: ≤3ppm
Heavy Metal (Pb):≤10ppm
USES
It is widely used in pharmaceutical.food.cigarettes.toothpasles.and cosmetics.
Packing:25kgs fiber drum and 2.5kgs iron tin.12 tins to one carton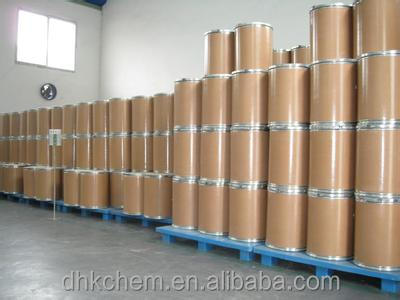 STORAGE
To store in closed containers .Keep in a cool and dry place below 33°C,avoid sunshine & rain.
QYALITY GUARANTEES:
1 years(under tha conditions offulfilling requirements of storage and transportation.and that the packing is complete and sealed).