Anti explosion modular air conditioning unit
modular air handle unit explosive proof air conditioning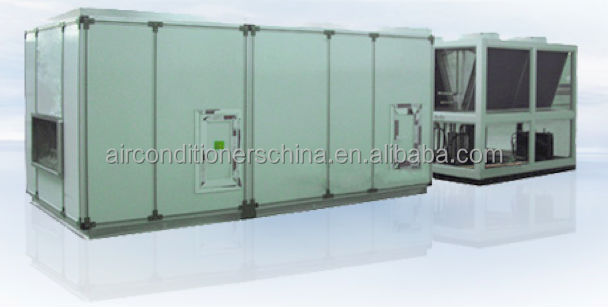 Modular air handle unit explosion proof / blast-proof air conditioner, whic can safely and normally run in ZoneIand ZoneII with explosive mixtures of IIA, IIB, IIC and with a temperature group of T1-T4. Such as in the petrochemical and other industries.
It is the necessary equipment used in flammable and explosive sites for ensuring personnel safety and equipment normal operation.
Explosion-proof grades of IIA, IIB and IIC, temperature groups of T1, T2, T3, T4, which are classified as Zone 1 and Zone 2 (Div. 1 and Div. 2) (Division 1, Division 2)
Features ( Anti explosion modular air conditioning unit )
Slim, small, compact, fit for installation in small spaces/ use stainless steel outer covering, corrosion proof, compact structure, beautiful appearance.

Famous brand compressor, stable and reliable cooling & heating, low noise, long working life.

The most advanced/ State-of-the-art explosion-proof technology

Compound anti explosion type/ style/ method, prefect protection measures against over heating and over pressure, safe and reliable operation, II C category, used for the sites where there is hydrogen or acetylene. (explosion-proof grade is the highest in China)

Control, display through remote control, easy to operate.

LCD or LED display

Used for high temperature 75 C sites, Mid-east, Africa, Xinjiang of China.

Heat pump, plus electric heating, electric heating device is made of no open flame, low surface temperature explosion-proof PTAC heater, for cold areas or countries

Adopt advanced micro computer control technology/ advanced control technology, temperature and air flow adjustable.

Certified by the nation's highest authorities of explosion-proof electrical appliances.
Application ( Anti explosion modular air conditioning unit )
(Ex AC is used for / applied to the application of temperature regulation in below places, where there is explosive gas mixtures.)
Industries:

oil

/ petrol

, chemical engineering/chemical industry, metallurgy, defense

/military industry

/Army

, pharmacy

/medicine

, tobacco, electricity/ electric power,

Places:

off shore oil platforms, iron and steel plant, petrochemical plants, chemical plant, refinery, oil field,

Sites:

workshop, control room, chemical laboratory, analysis cabin/room/hut, warehouse or dangerous goods stores, oil/ gas filling station, driller room/oilfield driller room/oil drilling room (for T3 country)

for hazardous places in marine petroleum drilling platform, oil tanker, cargo ship, such as drilling control room, cabin of ship etc.

Temperature type:

T1 (-1 to 43 C), T3 (-7 to 52 C)
Tips:
Hazardous areas: Zone 0, Zone 1, Zone 2(

Class I

)
Zone 10, Zone 11(Class II/III) (Div. 1, Div. 2 / Division 1, Division 2)
Explosion-proof Grades: IIA, IIB, IIC
MESG mm
According to explosive (hazardous) gas mixture of MESG mm, classified into A(0.9<=MESG), B(0.5<MESG<0.9),
C(MESG<=0.5) grades
I 0.280mJ
IIA 0.180mJ
IIB0.060mJ
II0.019mJ
IIC0.019mJ
D C B A
Surface Temperature Group/ Gas Temperature Group: T1(450C), T2(300C), T3(200C), T4(135C), T5(100C), T6(85C)
Certificates :(ATEX)
We have wall mounted type explosion protected air conditioner, floor standing type explosion protected air conditioner, window type explosion protected air conditioner, cabinet type explosion protected air conditioner, explosion proof modular air conditioning unit, explosion proof water chillers, explosion proof dehumidifier, explosion proof rooftop air conditioner etc.
The original brand will be Daikin, Gree, Midea, and other available famous brands.
If you have any enquiry for explosion protected air conditioner, pls. contact us freely.