HQ711 new generation of dynamic proportions measuring circuit, with filtered inlet pressure sensor with precise temperature compensation, greatly improving the accuracy of pressure measurement and long-term stability. Micropower design, greatly reducing the user to replace the battery frequencies. it is very suitable for field and laboratory use pressure measurement complete precision pressure measurement and general pressure gauges, pressure gauges and other precision instrument calibration work. it can replace pointer precision pressure gauge.
detail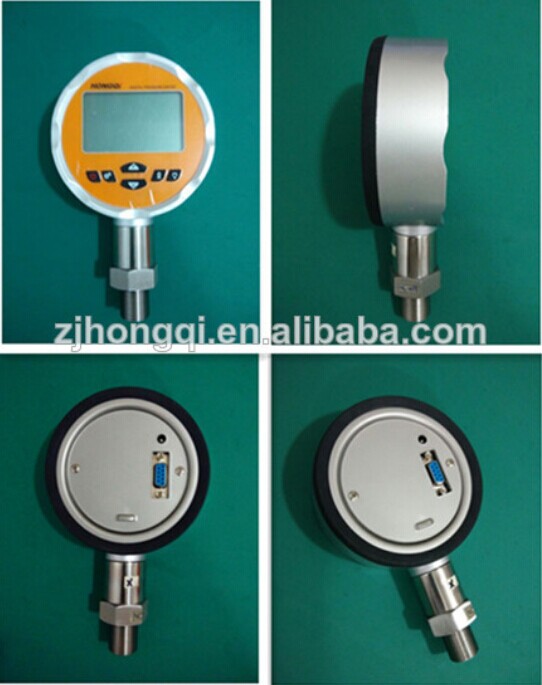 outer dimension
Applications
1.Calibration general pressure gauges
2.Calibration precision pressure gauge
3. Calibration sphygmomanometer
4. Calibration other pressure gauge
5. Precision pressure measurement
Use of the environment
Ambient temperature:-10~50℃
Relative Humidity:<95%
Atmospheric pressure:86~106kpa
Storage temperature:-20~70℃
Additional features
1.Temperature measurement:a resolution of 0.1 degree Celsius
2. Auto Peak Record: Record the maximum and minimum pressure measurement
3. Pressure percentage indicating: The progress bar shows the percentage of the value of the pressure measurement range
power supply
Built a mercury-free alkaline batteries DC9V
An external power adapter
Display
Wide viewing angle LCD screen, 5 figures
other model
YS-100,YS-100A,YBS-100,YS-150,YZW-150,YS-100B
We may accept consumers order with special requirement for instrumet
Packaging & Shippin
In cartons,box,case
shipping port: shanghai,ningbo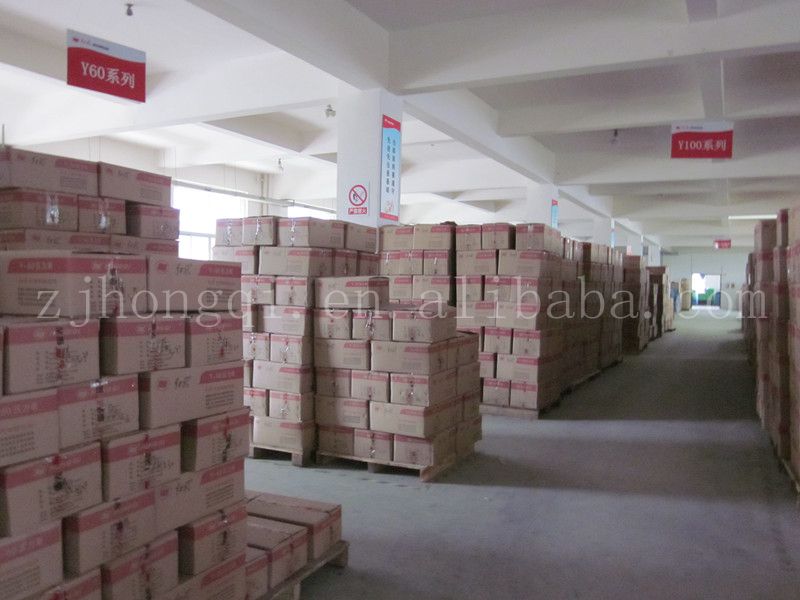 Hongqi instrument (Changxing) Co., Ltd., a picturesque and modernized factory in Changxing, Zhengjiang Province, was invested with over 60 million Yuan by Hongqi instrument Co., Ltd. from 1993.

Hongqi has developed into a modernized, scientific and technological enterprise integrating R&D, manufacturing, sales and service as a whole. Owning two industrial bases in Wenzhou and Huzhou, we have factories of 50,000 square meters total area, with 60 million Yuan total registered capital, 150 ... View detail
our company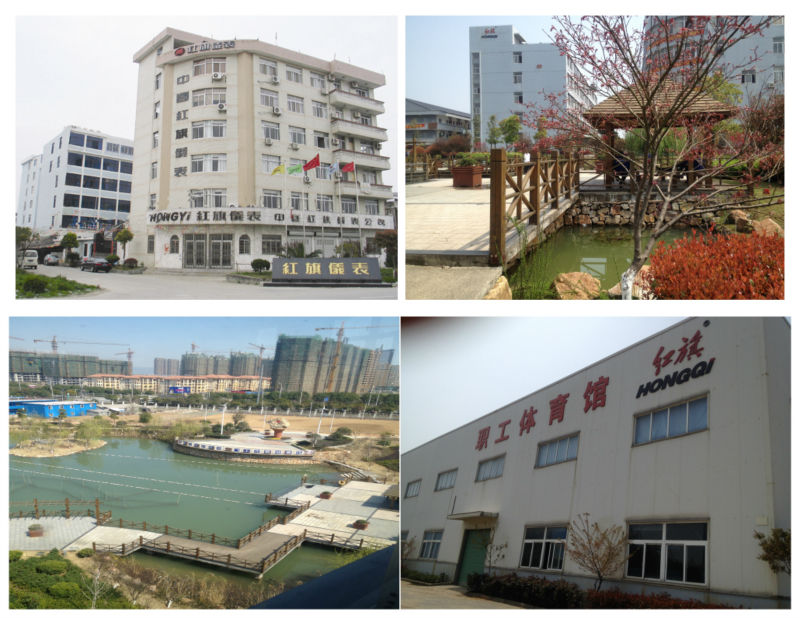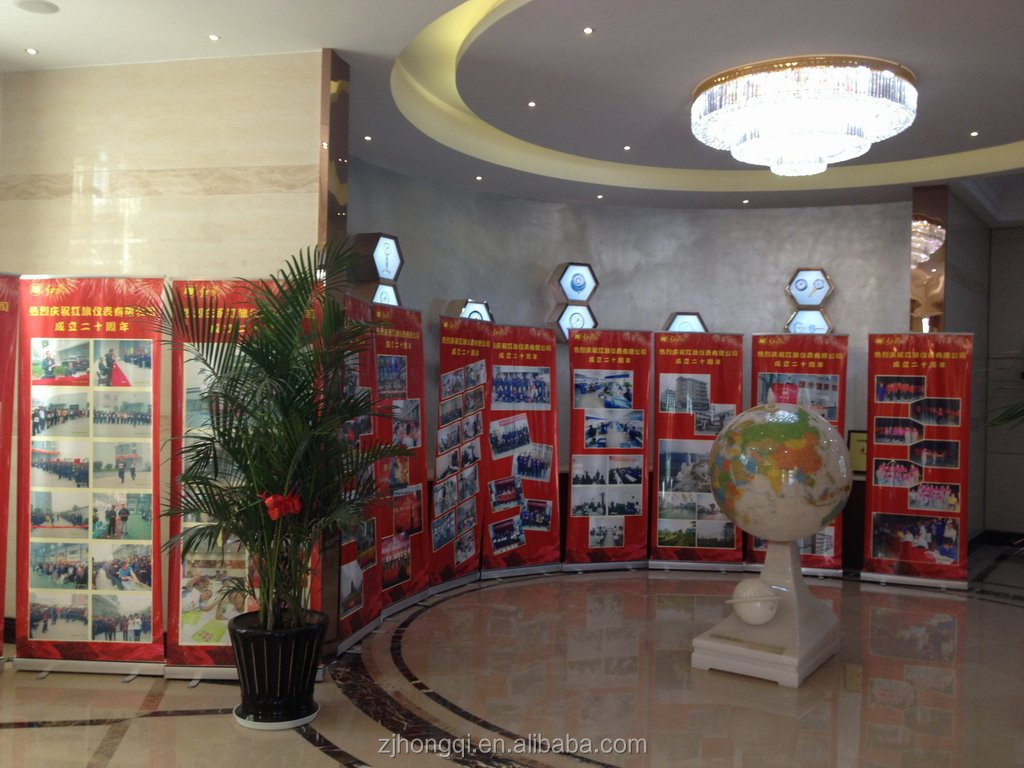 our workshop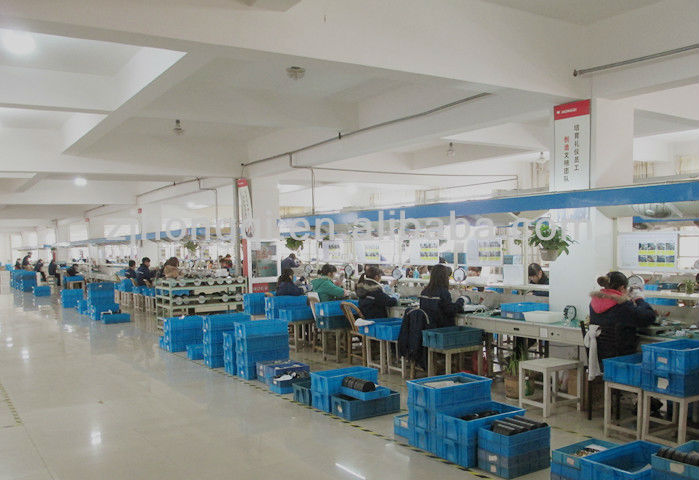 our honor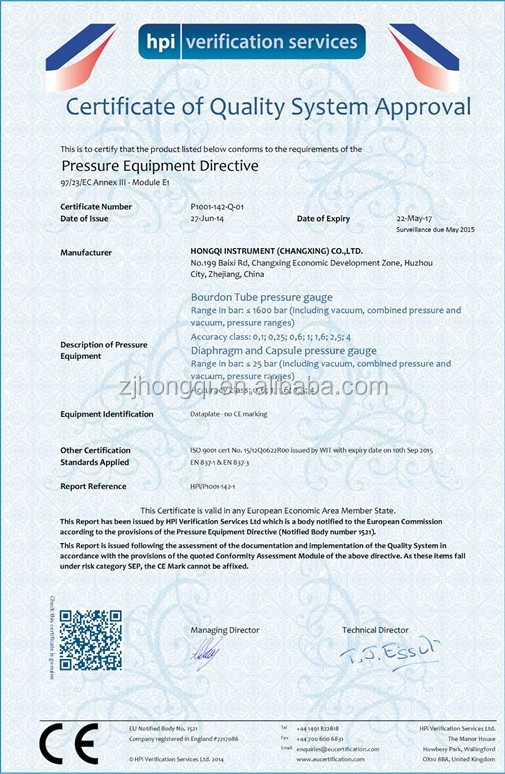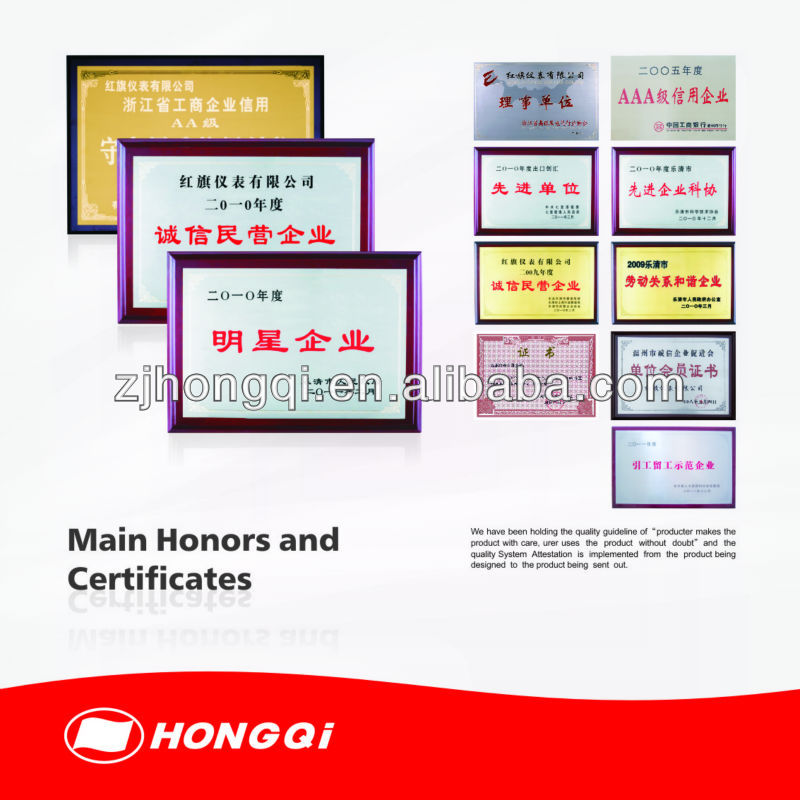 1.What services we offer?
We are a manufacture of pressure gauge and thermometer, exports many kinds
of instruments,we may accept special requirement of customers,and we are also
a OEM company.
2.our advantages.
We always stick to the guideline of "quality first, credit first", and remember that
quality is the foundation, sales is the life , so our task is to make business with
the credit, try our best to satisfy the customer's requirement. We own a high
quality management and scientific researchteam to grasp the pulse of the
times. Meanwhile, pay regard to science and technology, and make technical
cooperation with domestic famous universities, scientific research institute, world
famous manufacturer and soon, thus, the products can upgradeand optimize,also,
we improve our core competitivepower continuously.
3.Product Notes
The gauge which is in use should be tested every two month,and If a failure occurs
(like the pointer not work and Internal parts loose and reading error increases and
so on).It should check and repair immediately or send it to factory to repair.
Please fell free to contact us!