Thermoplastic Road Marking Machine is used for marking reflective lines (straight lines, dotted lines, direction arrows, letters and symbols) on high way, city street, parking lot, factory and warehouse. It have two models of Hand Push and automatic one (engine driven).
Main Features of Thermoplastic Road Marking Machine:
1.More stable:
Through gravity adjustment, widened front wheel, the Marking Machine is more stable than traditional ones when marking 450mm zebra crossing.
2.Lighter:
Through repeatedly gravity test, rechoose new shaft, the marking machine is much lighter, reduced operator's working intensity. So the marking works become easier and more effectively.
3.Easy to operate:
Marking hopper's operating range minimized from 300mm to 200mm, more accurately , easier to control, therefore such problems as slow hopper withdrawal and uneven finishing mark edge are solved. A multi-point sliding block pressing structure is used to avoid material leakage witch often occurs to similar products due to the two tightly pressed sides and large deformation in the middle of product alike.
| | | |
| --- | --- | --- |
| No. | Item | Technical parameters |
| 1 | Outer dimensions | 1200 mm*900 mm*900mm |
| 2 | Total weight of machine | 125kg |
| 3 | Capacity of glass bead box | 25kg |
| 4 | Capacity of stirring tank | 105kg |
| 5 | Coat thickness | 1.2-4mm |
| 6 | Bead dispensing method | Gear Driven, Automatically Clutch |
| 7 | Markingwidth | 50,80,100,120,150,200,230,250,300mm,the machine is more suitable for marking 450mm zebra stripes |
We guarantee every picture is taken in factory and No PS. You will receive the machine what you see in website.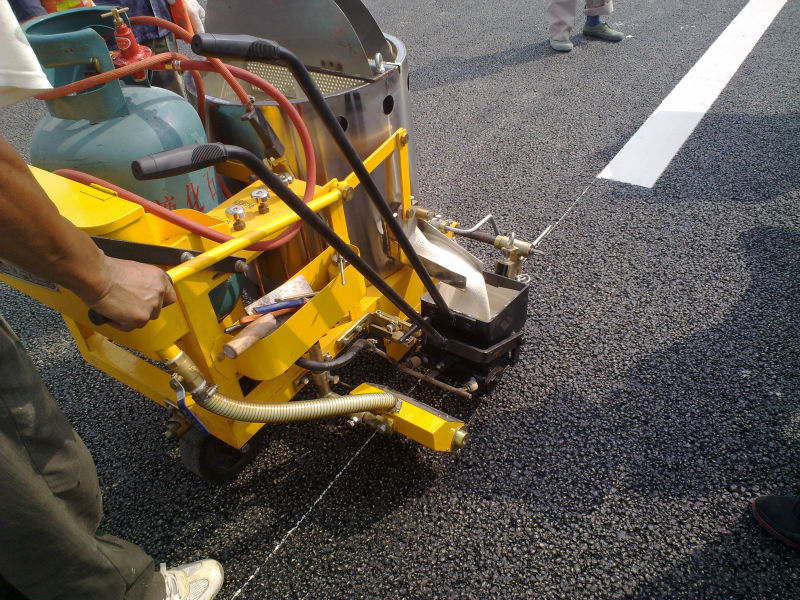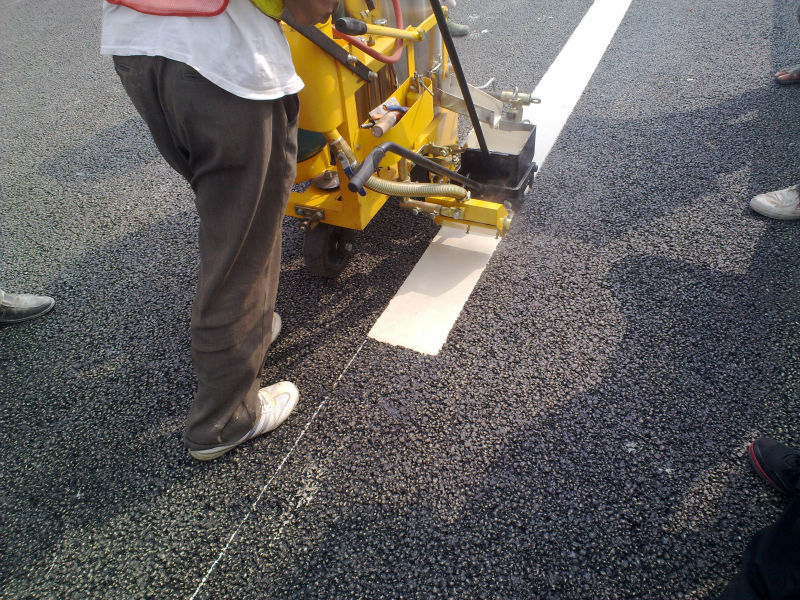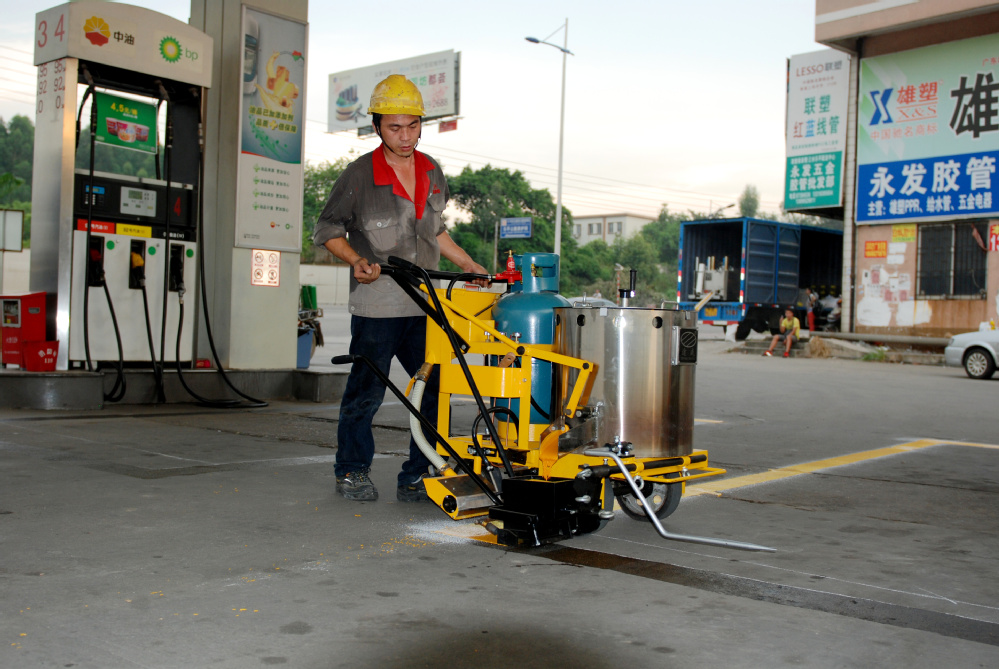 REMIND: Do you have a hydrauic preheater to melt thermoplastic paint? Just like the following picture
If not, you may need to buy this machine, Pls click the picture for more details
And if you just have small line marking project and don't want to buy preheater, The following absolutely is you perfect choice.
1. Q: Can this machine preheat the thermoplastic paint?
A: No. It needs to work with a preheater, like the last picture. The TW-H just can preserve the heat of thermoplastic paint.
2. Q: Do you have thermoplastic road marking machine with preheater?
A: Yes, we have. It is model TW-FJ, which is suitable for small line marking project. For more details,pls check home page.
3.Q: Can I adjust the line thickness? And how?
A: Yes, it could be adjusted by edging knife and hanger. The normal line thickness is 1.2-4 mm.
4.Q: How to mark lines in different width?
A:Change the marking hopper, change line width. We have varied sizes, from 50 mm to 450mm. Usually, the standard equipment is 150mm. The other size is optional. Also, we could produce special marking hopper for you.
5. Q: What about the after-sale service?
A: We are responsible to provide technical advise in the machine's whole shelf life. We help solving problems via whatsapp, skype,viber and email by sending pictures and videos.
6.Q: Could you produce customized machine?
A: Yes, we could. We are the manufacturer of thermoplastic road marking machine in Guangzhou City.
7. What about the shipment?
A: It is on your choice. Usually, we recommend sea shipping which provides reasonable prices. Also, for spare parts, it could be in FEDX, DHL and ther internatioanl express.
If you have other questions, please feel free to contact us! We shall be glad to answer them.