strong sew in magnets with PVC cover
1.It can be easily formed into various sizes.
2.Smaller size and lighter weight in designing devices
3.Grade: N35-N52, 33M-50M, 30H-48H, 30SH-45SH, 30UH-40UH, 28EH-38EH, 30AH-33AH.
4.High energy range from 30MGOe to 53MGOe with wonderful coercive force

For most applications, coating or plating is recommended.
Coatings: Ni, Zn, gold, copper, epoxy, chemical, parylene and so on.
Applications: Widly used in industrial areas and Micro products, such as Motor, sensors, loudspeaker, windmill, Auto, National defence, Speaker, Computer, Biology project, Medical treatment, Instrument and Meter etc.
Tips:
In order to quote you the best price quickly. Please provide the following information.
1. Product Size, Grade, Coating, Quantity and so on;
2. Attached the drawing if customized;
3. Any special packing or other requirements.
WELCOME TO OUR FACTORY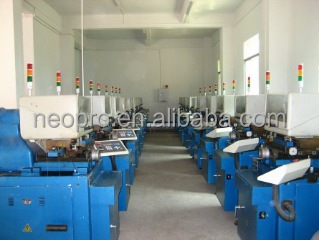 Please don't hesitate to contact with us if you have any questions or requests on magnet.