N-bromosuccinimide
(NBS)
CAS.No.:128-08-5 Molecular formula:C4H4BrNO2
Structural formula:
1.Properties and usage
The product is white or milk white fine crystal, with slight bromine odor; soluble in acetone, ethyl acetate and acetic oxide; hardly soluble in water, benzene, carbon tetrachloride, chloroform, etc.; specific gravity: 2.097; melting point: 173-175°C; decomposing under 182°C.
2.Specification
| | |
| --- | --- |
| Item | Specification |
| Appearance | White to almost white crystalline powder |
| Content | ≥99.0% |
| Loss on drying | ≤0.8% |
| Melting point | 173~183℃ |
| Available Brmine Content | ≤44.47% |
3.Application
The product is mainly used as phase transfer catalyst; Organic synthetic material, used in bromination reaction and medical intermediate.
4.Packing
25kg Carton Barrel / Paper Bag
5.Storage

a, Stored in cool, dry and ventilation place
b, Away from fire and heat
c, Handle with care and no breakage
6.Delivery

Common chemical for Land, Sea and Air delivery
Company introduction
1. Establishment: Founded in 1993.
2. Main product: New catalysts, especially phase transfer catalysts (PTC).
3. Location: Headquartered in Jiangyin city, Jiangsu with several production bases
4. Technology: Establishes PTC processing, synthesis and pilot workshops, analysis and application labs, makes long-term exchange and cooperation with scientific research institutions including Zhejiang University, and keeps a leading position in the field of technology.
5. Picture of Lanyu:
Factory overview:

Overview of workshop: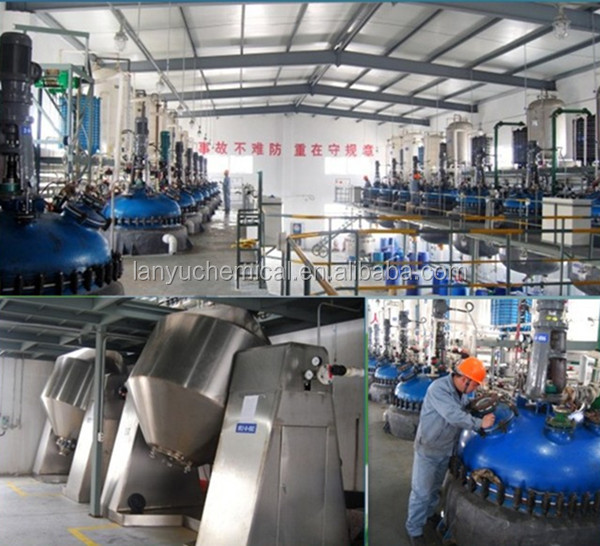 R&D Center:

Packings and Delivery:
Products: