Best Price deep water well rig drilling machine portable/dth water well drilling rig from china(200m,152-254mm hole)
KW Series water well drilling rig
1-Double-motor powerful rotating system
2-High torque large aperture
3-Centralized operating system
4-Double oil -cylinder push system
5-Safe & stable travelling system
KW Series water well drilling rig is a highly versatile drilling equipment, which is mainly applied to drill wells, irrigation wells, ground source heat pump wells and other uses of the borehole, especially for mountain and rock formations of the water works. The rig can be performed on different strata Chuanzao work, maximum drilling diameter of up to 300mm. The rig using new hydraulic technology, supporting high torque hydraulic motor revolution and promote large-diameter hydraulic cylinders, hydraulic systems of plants to provide power for the engine, two connection of compressed air filter and air intake design, prolong engine life. The unique pump design for easy maintenance and reduce maintenance costs. Centralized control of the hydraulic console for easy operation. The series rig excavator crawler chassis, off-road performance is strong. Independent module design, can be easily mounted on the truck rigs, and increase their mobility. Two steps forward speed rotation and soil and rock formations to meet the needs of different Chuanzao. Modular locator, according to different types of pipe and the impactor to be adjusted replacement pallet, to ensure the centering positioning accuracy and reliability. Winch mechanism to facilitate lifting the drill pipe and the impactor, reduce labor intensity.
Product Shows
1.Picture of Best Price deep water well rig drilling machine portable/water well drilling rig from china(200m,152-254mm hole)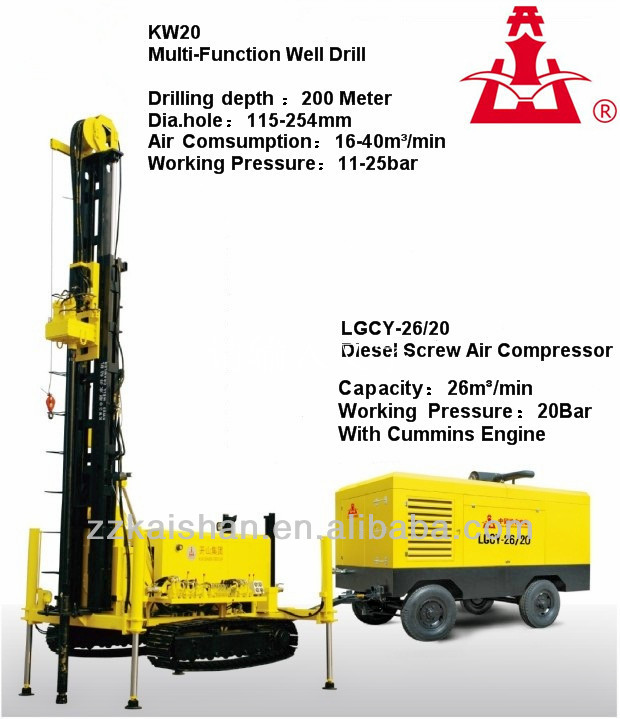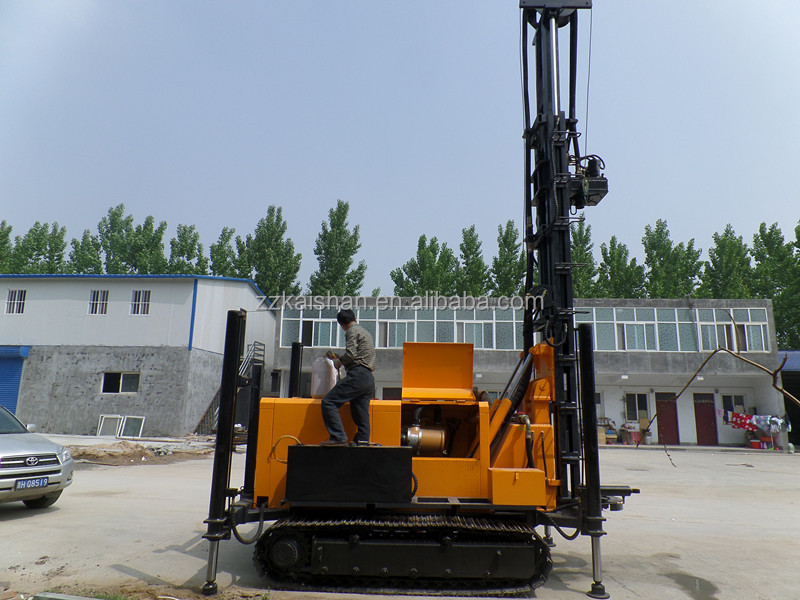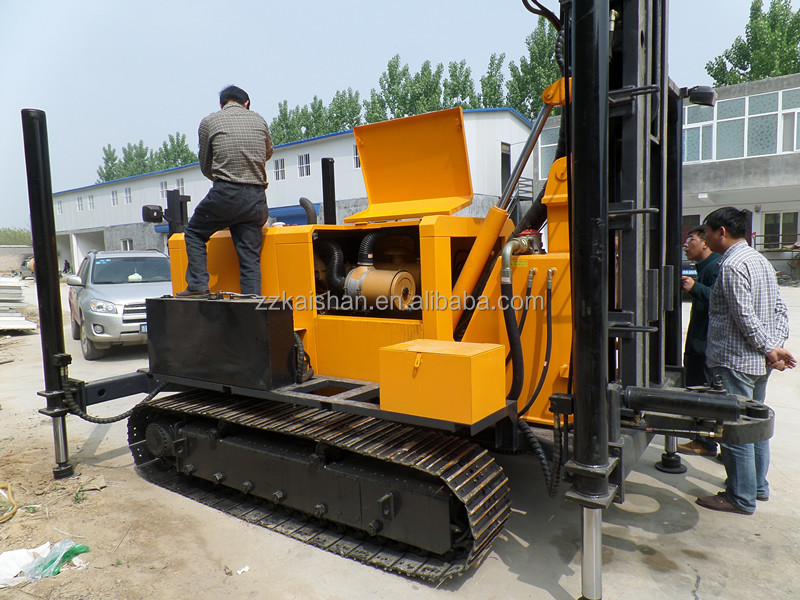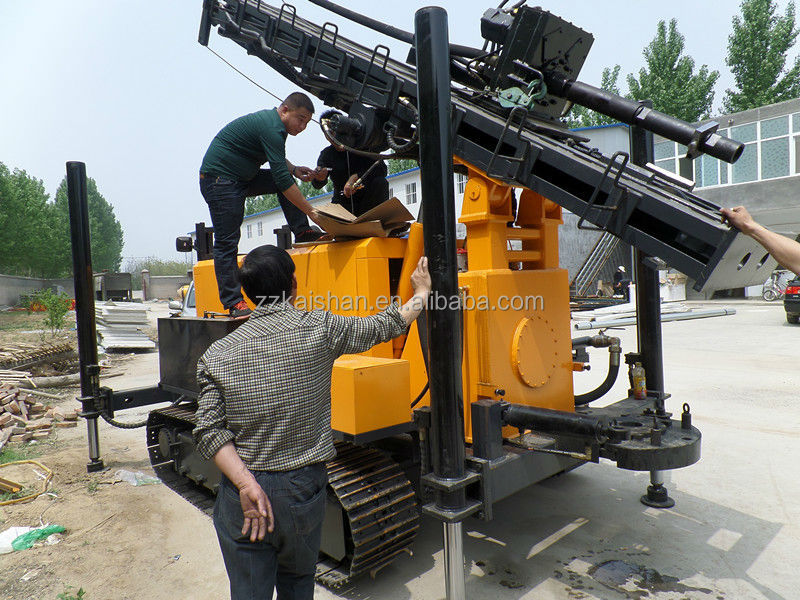 2.Specifications of Best Price deep water well rig drilling machine portable/dth water well drilling rig from china(200m,152-254mm hole)
1.ISO9001;2000
2.GC Certificate
3.European design
4.High Quality
Place of Origin: China (Mainland)

Brand Name: Kai shan

Model Number: KW20

Usage: Water Well
Type: Geothermal water well Drilling Rig

Condition: New

Dia of hole: 115-254mm

Drilling depth: 200m

Air consumption: 16-30 m3/min

Working pressure: 1.05-2.46 bar

Lift power: 95000 N

Speed of rotator: 60-105 rpm

Rotation torque: 4000N.m

Travelling speed: 0-2.5 km/h

Climb capacity: 25°

Recommend air compressor: LGCY-26/20,LGCY-27/20
Drilling tools: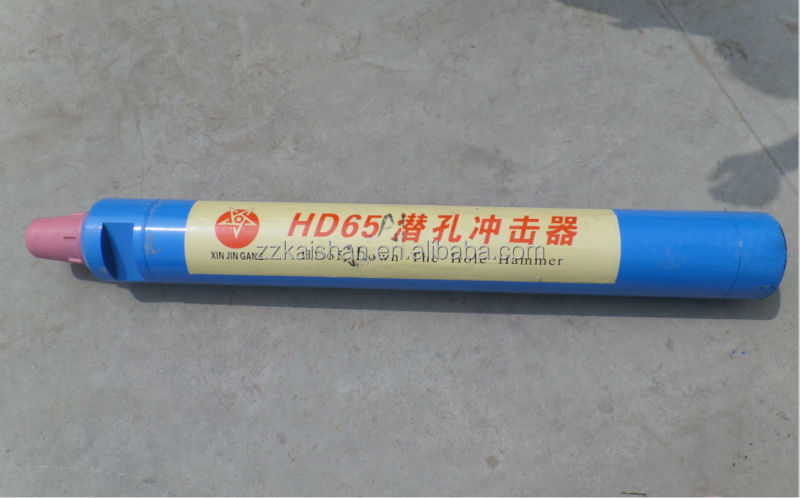 Working site: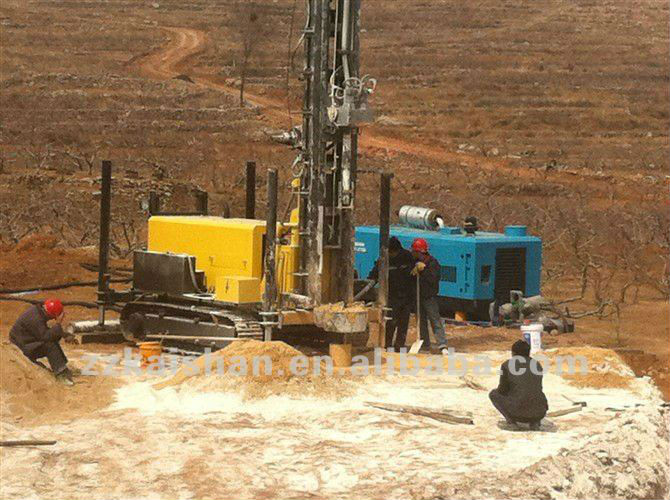 Package:40Hp Container
Company show
1.About us
We are located in Zhengzhou City, Henan Province, the Central area of China with convenient transportation access.
All of our products comply with international quality standards and are greatly appreciated in a variety of different markets throughout the world.We now have over 100 employees, an annual sales figure that exceeds USD 10 million and are currently
exporting 45% of our production worldwide.
About Kai Shan Group:
1- Established in 1956 ,Specialized in deep water well drilling rig line more than 50 years.
2- National Free-inspection Product.
3-Have advanced machining centers, automatic production line shape and heat treatment equipment setc 500 sets from the United Kingdom,United States,Japan,Germany etc.
4-Exported to Asia/South America/Mongolia/ Russia/ South-Africa etc . Have global customers.
5-Has got ISO900:2008 and many quality system certificates.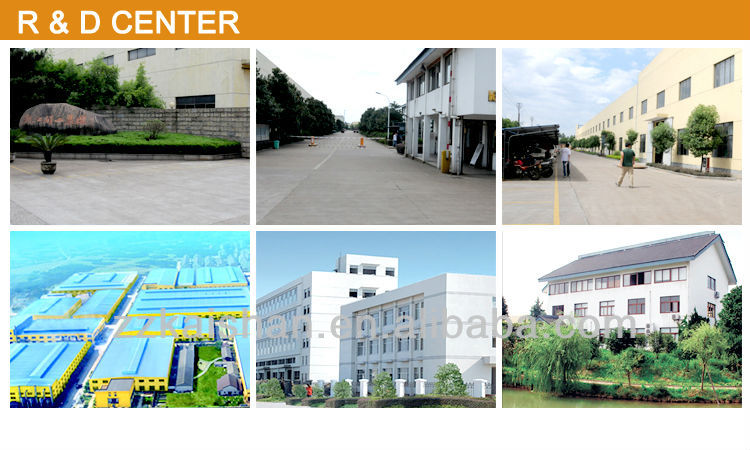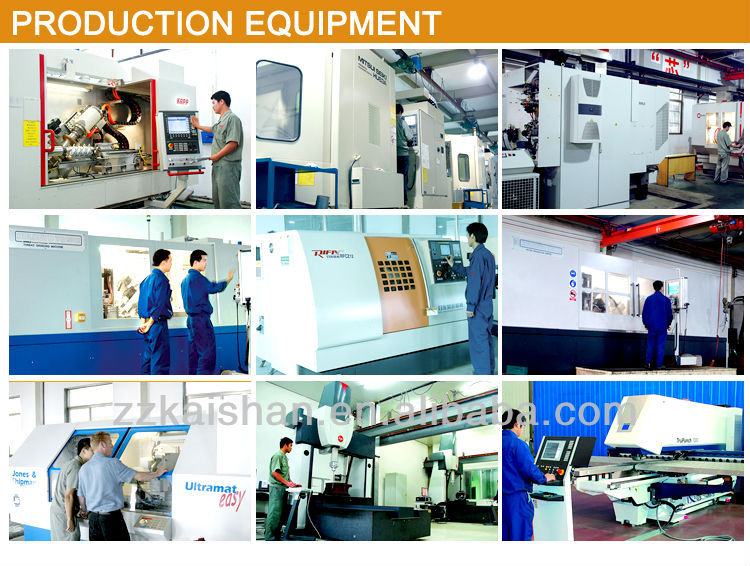 2.Certifications of Air compressor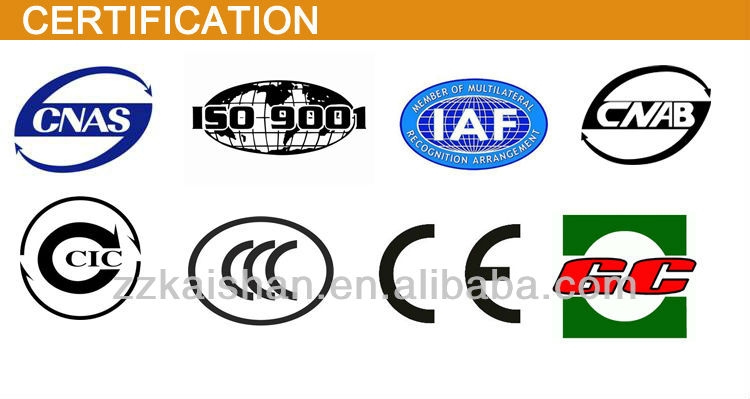 3.The Exchanges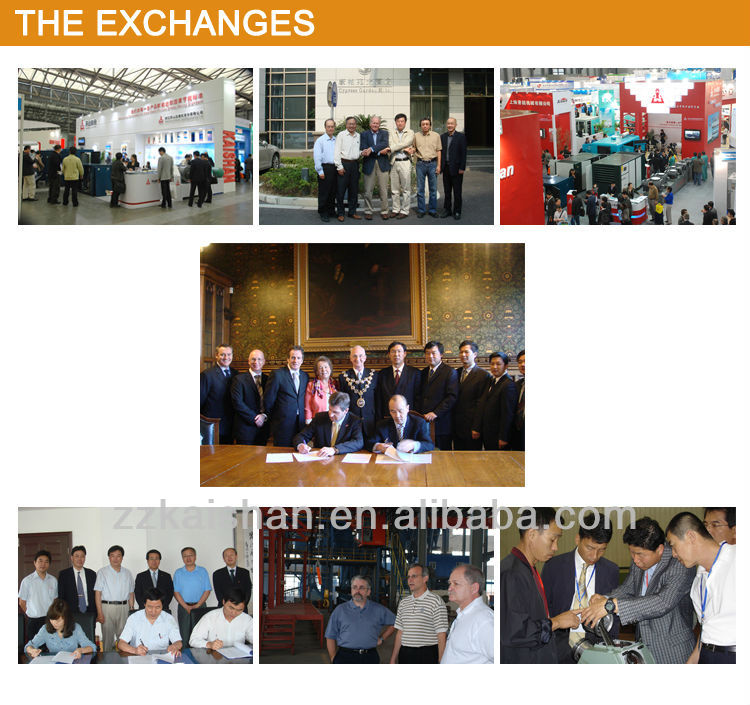 4. Our Market
20%North America
20%Southeast Asia
20%Mid East
20%Eastern Asia

if you are interested in our products, please feel free to contact us!