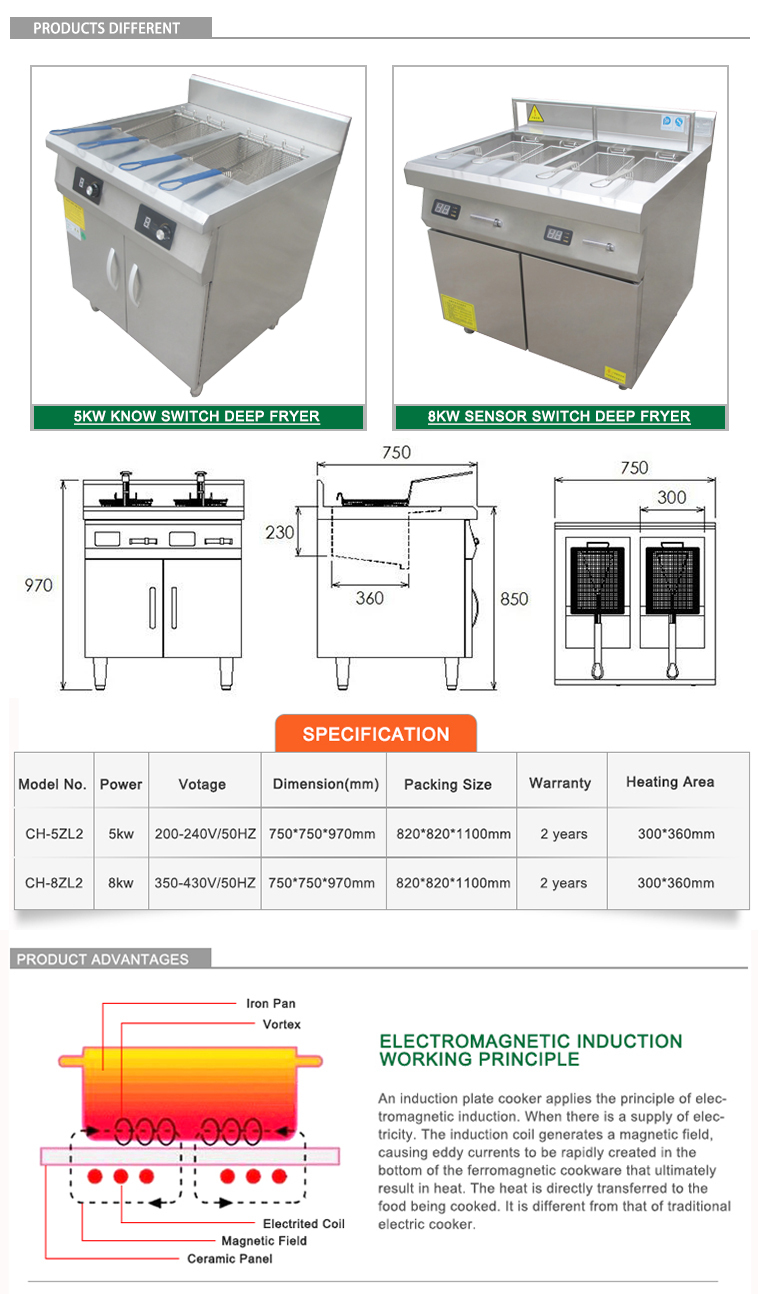 Commercial use & Application
This industrial chips fryer can fry donut,chicken legs, french chips, peanuts,etc.
It is usual in commercial use such as western restaurant, hotel, KFC, fast food chains,factory, school kitchen, and so on.

Features & Benefits
Adopt the induction heating, preheating speed is very fast,energy saving 30% than eclctric fryer.

SUS304# stainless steel shell

Double radiation protective shell shielding design

Super mute kitchen design, easy to operate, durable knob fire control

No open flame, no exhoust gas,no dust and fume, no noise

No flame or radiant heat means a dramatically cooler and more comfortable cooking environment.
Installation condition
Operating voltage: 3 phase 4 line/380v

The maximum voltage fluctuation:200-240v/350-430v

Operating frequency:50-60HZ

Protection grade:IP44

Protect category: IPXO

Operating environment temperature: - 5 degrees - + 40 degrees

Operating environment humidity:30%-90%