Best Selling Excellent Resistance Compression Waterproof Solar
Flashing Road Stud
Specification: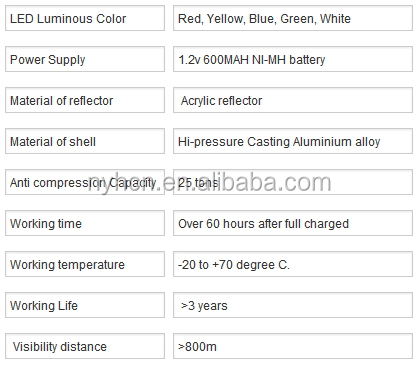 Features:
1 Energy saving and environmental protection.
2 Easy installation, no maintenance.
3 High visibility indicator helps to ensure easier and safer night driving.
4 Unique design, solar energy-based power source.
5 Can be charged automatically.
6 Best function of waterproof.
7 Automatically turns on at night and turns off at dawn.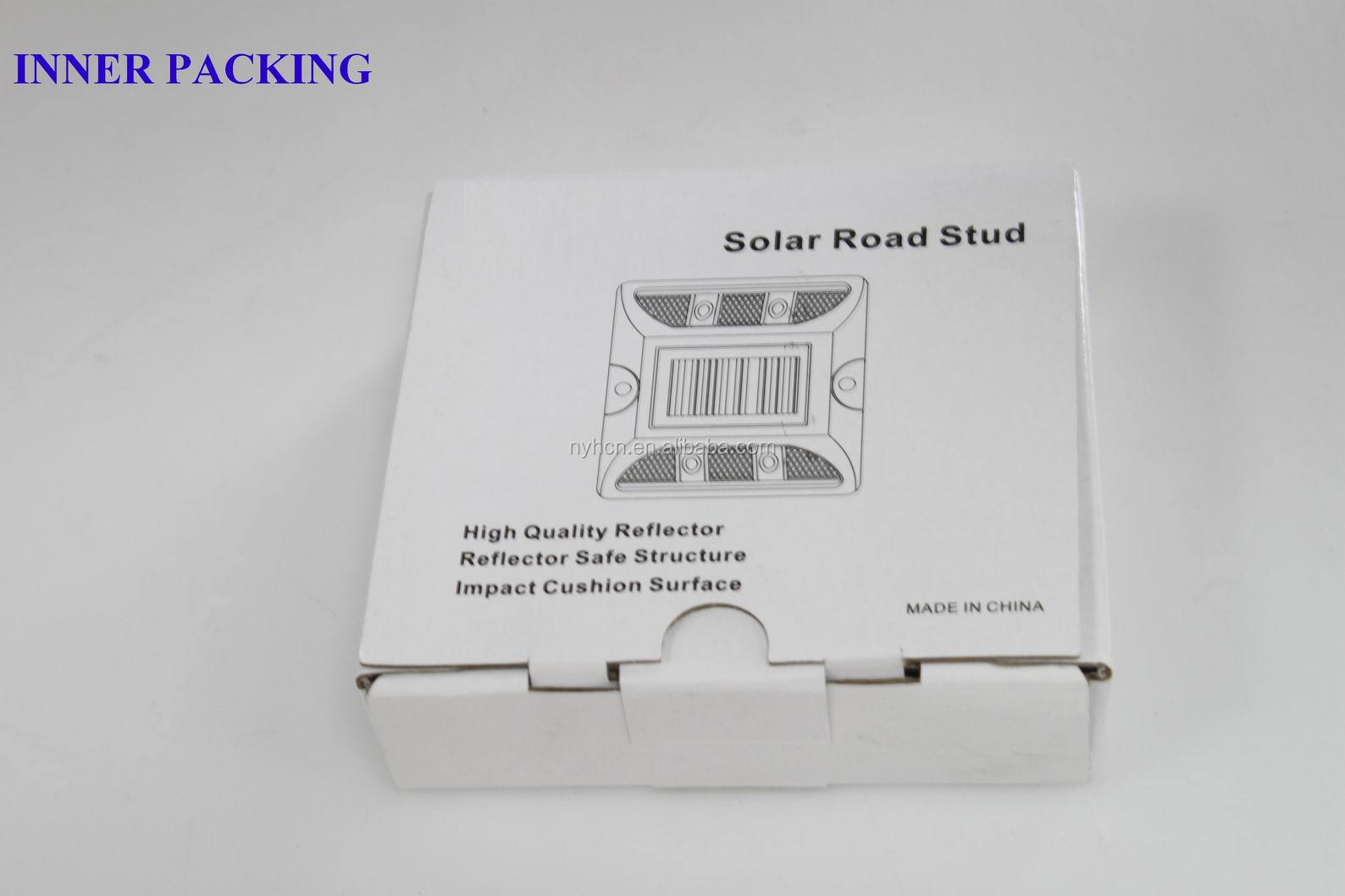 How to install
1. Mix the glue
2. Positioning: road stud install place must to be flat, dry, clean and seamless.
3. Stick with glue: using the proper quantity glue, sticked on the ground firm, after installation, please turn the road stud left and right once again to ensure the road studs paste on the road uniform
4. Road closures: must be 6 hours of road closures to ensure the glue curing time.
Warranty Policy

Within one year
New replacement will be sent if the products can not work normally within one year,
delivery cost will be covered by us.
Effect Photo after installation of our Solar LED Road Stud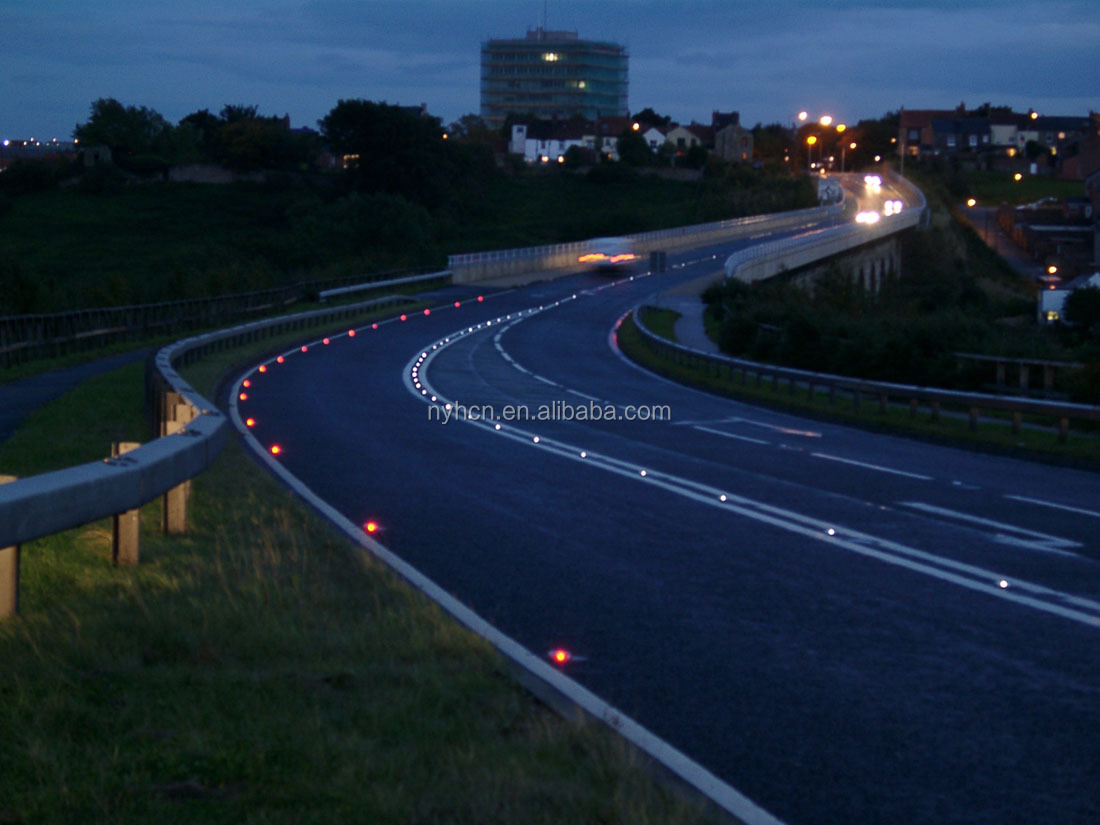 Zibo Xin Yuan Hui Traffic Facilities Factory was founded in 2002. We have been a leading manufacturer of Road Reflective Marker and Traffic Safety Equipment in both Chinese and oversea market for more than 16 years. In our business practice, we are committed to offering a true "One Stop Shop" with a comprehensive range of products and services.
Our products range includes various types of road studs, traffic warning light, solar traffic light, rubber speed bump & hump, traffic cone, delineator post, traffic safety barricade, parking safety product.
With an advantage of own mold workshop, we are in a position to have more competitive mold quotations for producing customized mold to meet client's requirement about road traffic safety products. We have great confidence and experience in producing goods as per client's special design. Innovation and diligence make us keep up with times and go forward. Therefore, we accept OEM and ODM service since our R&D team has more than 16 years' working experience and provide strong technical support. Warmly welcome customers all around the world come to China to visit our factory at your convenience.
At beginning, our factory produces good quality products and exports through foreign trading company. In order to explore international market and expand market coverage area, we decide to establish international trade department by ourselves and export directly to overseas market.
Our factory is guided by "quality oriented and keep improving, customer first and best service". We strive for a win-win result with our customers based on the principle of mutual benefit and reliable after sales service.
Question 1: how many pieces you can make per day?
Answer: 1200pcs per day
Question 2: Which shipping modes ar available?
Answer: courier (express ),air cargo, sea shipping
Question 3: Do you have the installation manual for us ?
Answer: yes.
Question 4: what is the lifespan?
Answer: 3-5 years.
Question 5: What is the destination port?
Answer: Shenzhen,Shanghai, Ningbo, Qingdao port