Moveable metal retail store display stand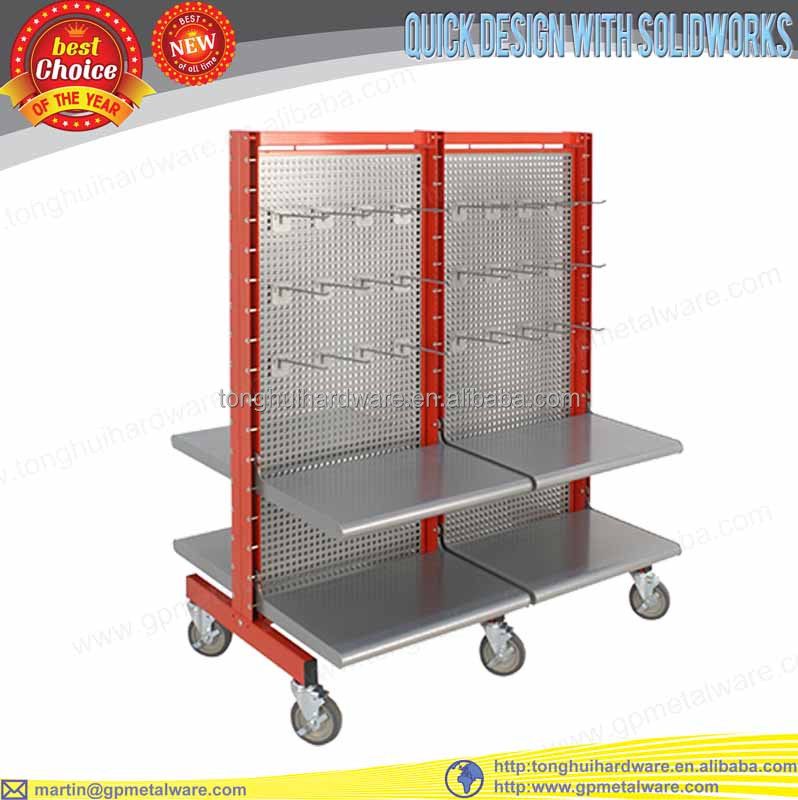 * IMPORTANT NOTICE:
This product is designed by our client, we will NOT sell it to anybody else unless getting written permission from our client. The product photos shown here are just to demonstrate our manufacturing ability. Thanks for your understanding.
Our Partner:
1 piece per master carton
1. sample lead time: Within 10 days
2. Sample charge: According to product details of liquor showing stand
3. Sample refund: Negotiable
4. Send sample: Via TNT, UPS, FedEx, DHL Express or customer assigned.
Since 2005 we have been in the POP display industry.
We have CNC sheet metal, wire, tubing and acrylic fabricating as well as powder coating, tooling and warehousing, all under one roof. We also have laser cutting, 3D forming, welding to CNC routing.
We design, engineer and fabricate a myriad of precision stainless steel, carbon steel, and sheet metal, acrylic products needed for store fixtures. From simple components to complex assemblies, we can cut, form, bend, MIG and TIG weld, powder coat and assemble virtually any metal component which you'll need for your fixture. Custom design and fabrication of tooling and/or tooling fixtures is what we do almost daily.
We believe in giving service and value for money however large or small the project. Many items that may seem uneconomical at first glance can be value engineered to suit your budget. We can manage projects from concept discussions and sketches through to full 3D visualization, taking end-user or design house briefs. At Tonghui, we are proud to have supplied some of the major retailers in the USA and many other brand names all over the world.
Ultimately, we believe that the only way to manage your expectations is for you to come and see for yourself. Please feel free to contact us, and we look forward to being of service to you.