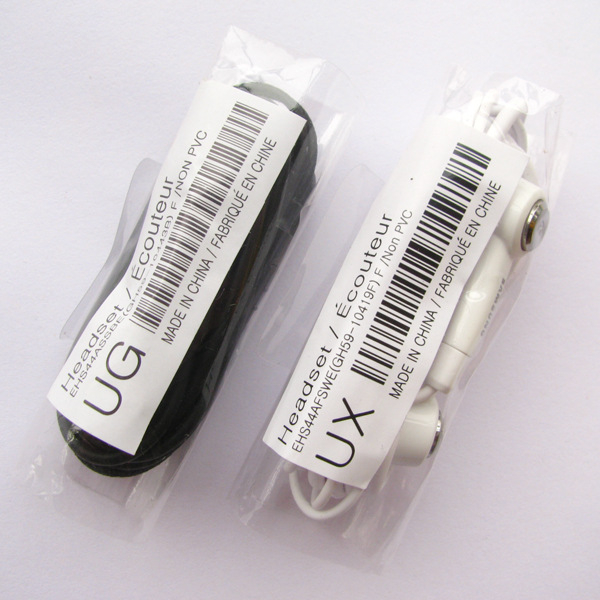 in-ear earphone for samsung galaxy s2
This is an OEM product.
Modeled after the acclaimed Earphones, OEM Stereo Headset provides superior comfort, fit, and sound quality.
Stereo Headset also features a high performance microphone - fitted with a windscreen for added clarity
that is positioned inline on the cabling for the right earphone. The microphone capsule also serves as a Send/End button, for answering and ending of iPhone calls, and it even controls basic music playback.

•Condition: New (Shipped in bulk without retail package to enable free shipping)
•Manufacturer: OEM
•Light Weight, compact, stylish, convenience.
•Provides superior comfort, fit, and sound quality
•Works with the following devices:Will work all any device that takes a 3.5mm jack

length about 4 ft .
Here's what you can do with this convenient remote:*
•Control music playback: Press the capsule once to pause
•Skipping Music : Double press on the capsule to skip tracks.
•Answer and end calls by pressing the capsule
•
Brand/model:for samsung