high quality original KT6W-2N5116 Sick color mark sensor SICK sensor
1. It can detect tiny printing mark reliably and improve the working efficiency of the machine.
2. Strong metal shell ensures long service life.
3. Compact housing for easy integration into existing machines;
4. Positioning accuracy is extremely high, ensuring the high quality of products;
5. Color scale sensor with solid metal cover;
6.The light spot is small, provide the model with red or green LED light source;
7. Adjustment by potentiometer;
8. Select on/off by control line;
9. Switching frequency 10 kHz;
10. Provide two switch outputs (NPN and PNP);
11. KT6W cost-effective color standard sensor has its unique performance advantages.KT6W can automatically switch the light source for objects under test with different brightness.
12. In view of the difference between the background color and the gray level of the object under test, KT6W can automatically set the threshold value of detection gray level through two steps of self-learning, which is a simple and quick process.
13. According to the needs of practical application, KT6W has two different shapes and structures to choose from; The mode of sending/receiving the detection light source at the top can be selected, and the mode of sending/receiving the detection light source at the side can be selected.
14. In addition to providing two mounting holes, KT6W also provides two t-shaped mounting slots. In this way, KT6W is easy to install, safe and reliable.
Technical Data:
Dimensions (W x H x D)

30.4 mm x 53 mm x 80 mm

Sensing distance

10 mm

Housing design (light emission)

Rectangular

Sensing distance tolerance

± 3 mm

Light source

LED, RGB 1)

Wave length

640 nm, 525 nm, 470 nm

Light emission

Short device side

Light spot size

1.5 mm x 6.5 mm

Light spot direction

Vertical 2)

Adjustment

Teach-in button

Teach-in mode

Static 2-point teach-in

Supply voltage

10 V DC ... 30 V DC 1)

Ripple

≤ 5 Vpp 2)

Power consumption

< 40 mA 3)

Switching frequency

5 kHz 4)

Response time

100 µs

Output type

NPN

Switching output (voltage)

NPN: HIGH = approx. VS / LOW ≤ 2 V

Output current Imax.

100 mA

Retention time (ET)

25 ms, non-volatile memory

Connection type

Male connector M12, 4-pin

Protection class

II 5)

Circuit protection

UV connections, reverse polarity protected




Output Q short-circuit protected




Interference pulse suppression

Enclosure rating

IP 67

Weight

400 g

Housing material

Zinc diecast

Ambient operating temperature

–10 °C ~+55 °C

Ambient storage temperature

–25 °C ~+75 °C

Shock load

According to IEC 60068
Dimensions: (unit:mm)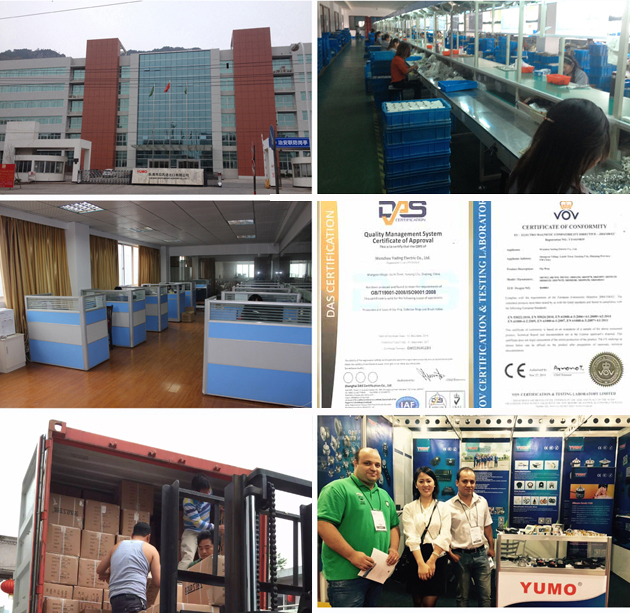 Q:How to order our product ?
A:1).Please tell us the model and quantity and other request you need.
2).We make the PI for you.
3).After you confirm the PI, we arrange the order for you after receiving your payment.
4).After the goods finished, we send the goods out to you and tell you the tracking number.
5).We will track your goods until you receive the goods.
Q: What's your warranty ?
A: One years
Q: What's your contact information:
A: Our address: Liushi town, Zhejiang province, China. Sky-pe: benjaminying
Q: What's your shipment method?
A: We ship by Express, by air, by sea, by train. Normally we checked and compare, then provide customer the most proper shipment method.
Q: What's about MOQ?
A: First order MOQ=1pcs
Q: If i want to release order, what's the payment method you accept ?
A: We accept T/T, Paypal, Western union, L/C.
Q: If i want to release order, what's the process?
A: Thanks. You can send inquiry to us by alibaba, or send us by email, we will reply within 24hrs.
Thank you & Now pls send your kindly inquiry ! ^!^