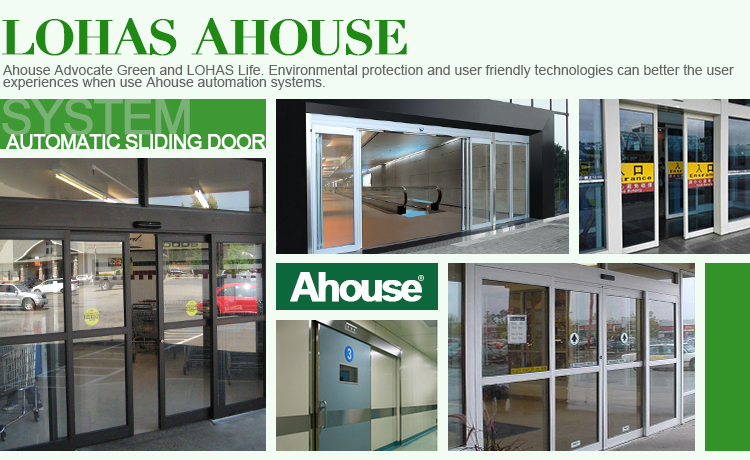 Ahouse Sliding Automatic Door Operator
1. DC 24V brushless motor-silent operation.
2. Microprocessor controller,easy settings and adjustments.
3. Safety stop when meet abstacles during closing.
4. Auto reverse when meet abstacles during closing.
5. Adjustable opening / closing speed and distance.
6. Adjustable auto close delay time.
7. During power failure,doors can be opened manually.
8. High-stength aluminum alloy rail track.
9. During power failure,the backup batteries can be option for continuous operation.
10. Functional switch function: Auto,open,one way,lock,half open.
11. Optional 2 button remote control: Open / close & lock.

Electrical:
Input Voltage
AC110V~AC240V
Operating Voltage
DC 24V
Electronic Controller
Microprocessor Controller
Motor
DC24V Brushless Motor
Safety Detection
Automatic stop/ reverse during opening or closing
Optional Devices

Microwave Sensor/ Keypad Systems/ Backup Battery/

Functional Switch/ Remote Control/ Magnetic Lock/ etc.
Mechanical:
Model
A3-S/ Single leaf
A3-D/ Double leaves
Door Weight
300kg/ Single leaf
320kg/ 2 leaves
Door Width
700~1700mm
650~1600mm
Maximum Noise
Below 55dB
Railing Type
High Strength Aluminum Alloy Rail
Fixed Pulley
Available for easy Installation
Working Temperature
-25℃~+55℃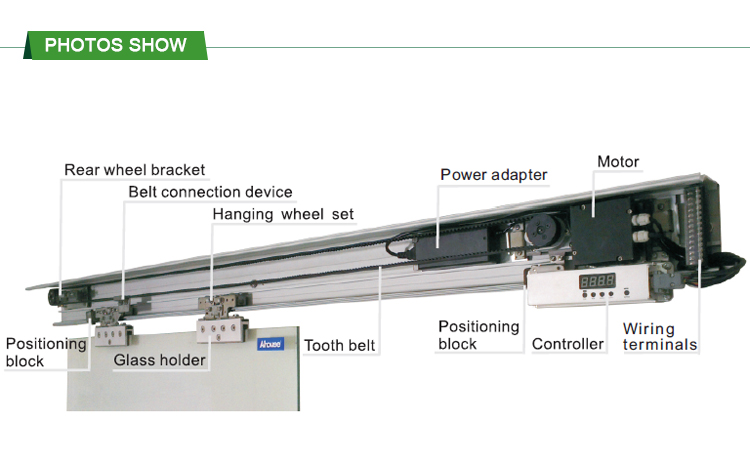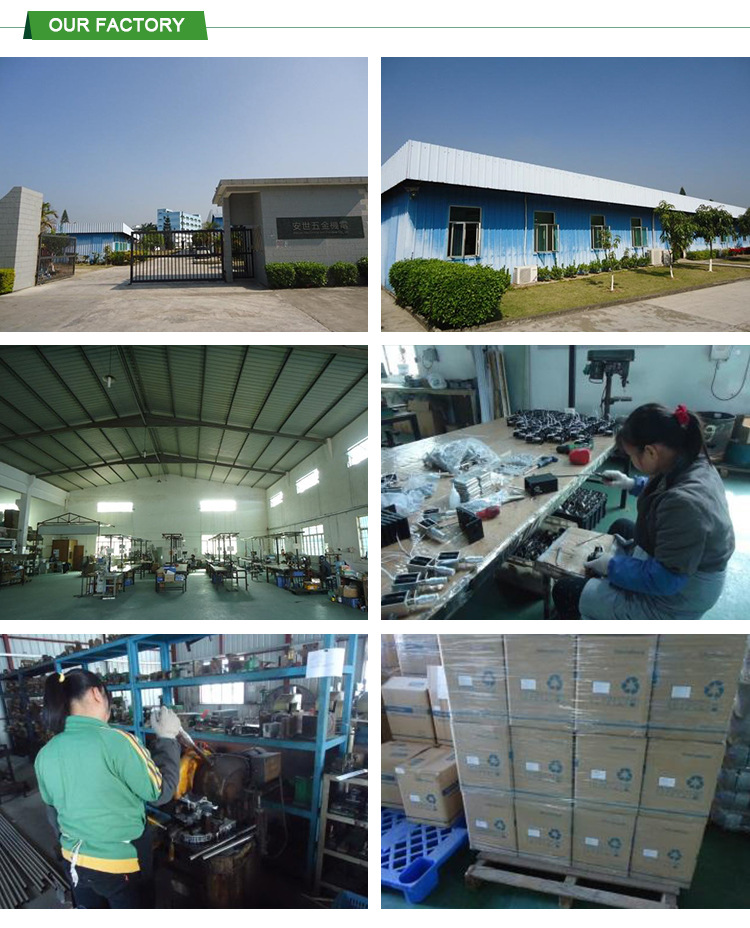 Transport type:
1. By ship.
2. By air.
3. By courier.
Ahouse provide the good Quality Automation Products. "LOHAS Ahouse"
Ahouse Mechanical and Electrical Co., LTD was established in 1991. After more than 20 years of development, the
company is recognized as one of the industry's pioneers and has achieved certification of the CE, I S O 9 0 0 1
International Quality Standard and IP66 & IP67 approved. OEM/ODM orders are also welcomed.
Ahouse is specializes in producing :
sliding gate opener,
solar swing gate opener,
underground swing gate opener,
outdoor lock,
garage door opener,
solar retractable awing,
automatic sliding door system
automatic window actuator
Ahouse is famous for its high quality products, its good service, competitive pricing, efficient and energy saving
premium access and door/window solutions. All of which have led to our business expanding throughout the
world. Our representative office, service center and factory is located in Zhongshan city, Guangdong province, China.
"First quality and Service."
Ahouse Mechanical and Electrical Co., LTD. is dedicated to delivering high quality products and services to all our
clients, we are looking forward to have a close cooperation and long term relationship with you.