Anti-scratch mobile screen guard material roll https://www.google.com/
1. Characteristics of mobile screen guard
1 Size: 1040mm * 200m
2 High-clear: transparency 92%
3. Hardness: 3H
4. Free bubble
5 Anti-scratch
2. Main Applications of mobile screen guard
The Film can be used to protect various screen surface of smart phones, Ipad, e-book , PC , PAD, PDA and portable game machines.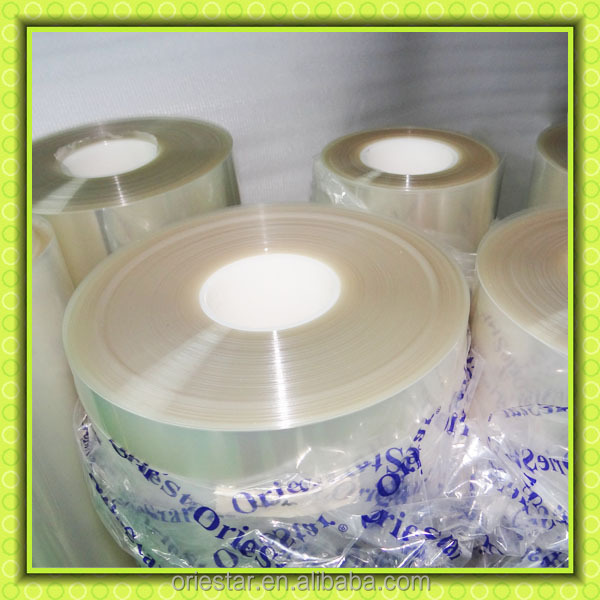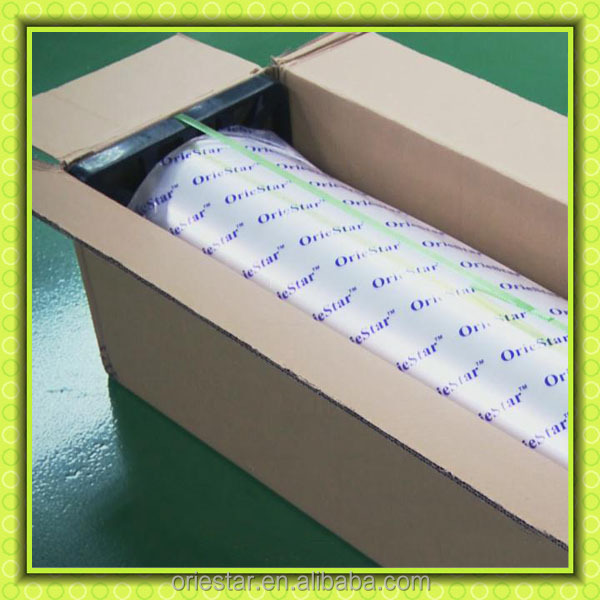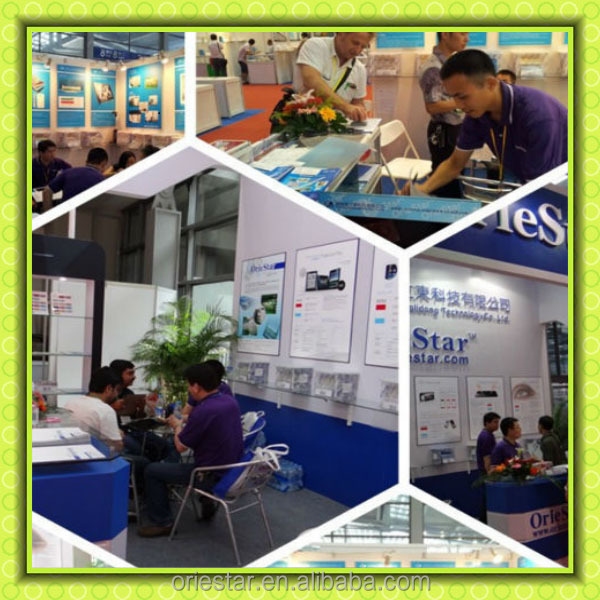 3. Films properties of mobile screen guard
Evaluation Items

Measurement Methods

Test results

Standard width

International Standard length Tester

1040MM

Optical characteristics

Optical transmission

ASTM D1003

92.5%

Haze

ASTM D1003

0.37%

Hard coating characteristics

Pencil hardness

ASTM D3363(weight:750gf)

4H

Tape peeling test

JIS K5600

PASS

Rainbow pattern

Standard light source for color boxes, 45 angle

----

Peeling force characteristics

On acrylic

Peeling speed:300mm/min 180°

2gf/25mm

On glass

Peeling speed:300mm/min 180°

2gf/25mm

Silicon adhesive

On acrylic

-20°CX96hrs

PASS

80°C×96hrs

PASS

50°C×85%RH×96hrs

PASS

On glass

-20°CX96hrs

PASS

80°C×96hrs

PASS

50°C×85%RH×96hrs

PASS
Notice: Above informations and Test Results are offered by OrieStarTM , For Reference Only
Shipping; DHL, TNT, UPS, Fedex
Packing : 1. Standard packing box (size:112*32*32cm) 2. customeized
1. Free sample
2. OEM, ODM available
3. Any defective product found caused by our production, you can have a full refound or exchange for new ones.
Shenzhen Xinglidong Technology Co.,ltd
Add: No.51 Xin Gang Dong Road, Lou gang, Dayang Industrial Zone, Song Gang, Bao'an Dristrict, Shenzhen, China.
Found in 2011, with the 20 years reputation of Hard coat industry producting management and sales experience. We have independent research and development and invention strength. At the same time, we have the formulation and technology support of Japan, Taiwan, United Stateds and so on.
Surface Treating : Hard coating ,Matting. As customer requirement, one side or double sides coating is available.
Contact
Name: Lick Skype: oriestar88 Phone: 86-13145938267 Fax: 86 755 33583307
QQ: 1919584523
=================================================================
As one of the protective film manufacturer in China , specialized in screen protector .
There are many kinds of screen protector: Anti-scratch Screen Protector, self
healing Screen Protector, Anti-Glare Screen Protector, Ultra-Clear Screen Protector, Anti-Fingerprint Screen Protector, Anti-static Screen Protector,Hydrophobic and Oleophobic transparent screen protector ,Anti-bacterial Screen Protector ,Blue Light Cut Screen Protector ,Impact-proof Screen Protector and others.
For further information , please feel free to contact us at any time .