Question 1: What quality of products do you supply?
Answer: We supply top quality products, which are mostly sold to European markets. We also provide different grade products according to our customer's requirements.
Question 2: Can you print our logo on your products?
Answer: Yes, we can print or hot stamp customers' logo on our products. We can also print on the individual wrapped and box.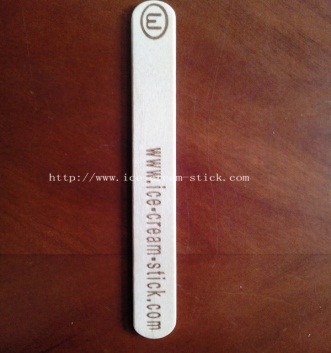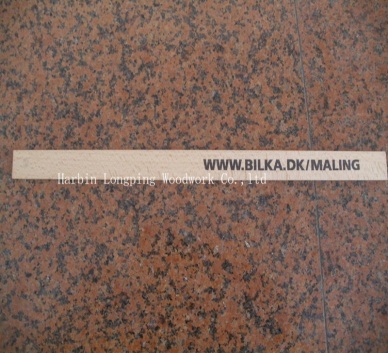 Question 3: What's the difference on printing between ice cream sticks and paint paddles?
Answer: We use hot stamp technology, like the first picture in the above, to print on ice cream sticks, the products can be contacted food directly; while print on paint paddles, is Silk-screen printing with ink, which cannot be applied into food production.
Question 4: Can your products be applied into automatic machine in making ice cream?
Answer: Absolutely yes. We can also provide manual working products.
Question 5: What's your specification for ice cream sticks?
Answer: we have two types of edges, please find the below picture, check which one you need.
Question 6: What's your package?
Answer: Our products are covered with food grade plastic bag and sea worthy carton, print with regular package standard. We can also print according to our customer's request.
Question 7: Which certificates do you have?
Answer: FSC, CCCI and HACCP