Advanced Chemical Industries (ACI) is a leading manufacturer of Adhesives, Sealants and Lubricants.
Established in 1986, ACI was formed in 1998 as a shareholder company (S.A.E), headquartered in Alexandria-Egypt.
We provide a substantial range of products across a diverse range of markets, with a track record spanning over 25 years.
At ACI we have an innovative approach to the way adhesives, sealants, and lubricants are sold and distributed. One spot can provide you with a customized formula to work for your specific challenge.
ACI Company has developed a reputation in the industry for providing the most comprehensive level of technical expertise available. Today ACI Company has grown into one of the largest manufacturers of Adhesives and Sealants in the regional market.
At ACI, we strive for continuous improvement; to provide high quality products and competitive prices while meeting your just-in-time production plans.
Our R&D department works around the clock to enable us to formulate robust products that benefit both Client and End user.
Our wide range of products include: CPVC, PVC, UPVC solvent cement (glue), pipe lubricants, rubber lining for tin cans and bottle caps. These are beneficial to various fields of work including: plumbing, sanitary ware, construction, tin can manufacturing, twist off caps and closures, glass bottles and jars manufacturers.
CPVC solvent cement (Orange) for welding CPVC pipes & fittings used in hot & cold water and industrial piping systems.
Meets American Standards ASTM D-2846 & F-493.
Required by:
- Construction companies.
- Plumbing contractors.
- Sanitary products importers and traders
- Manufacturers and traders of PVC & CPVC pipes.
- Traders of building materials.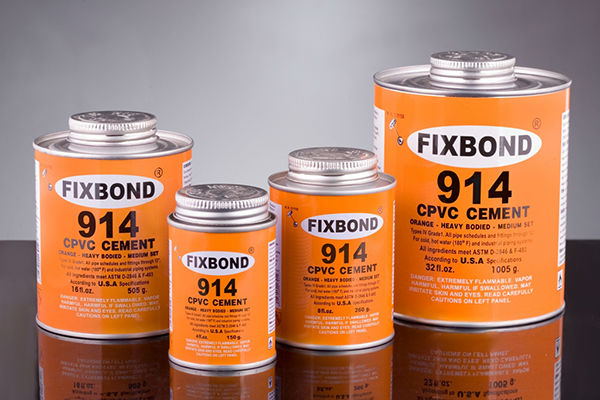 Tin cans as follows:

150 g. / can (24 cans / carton)
260 g. / can (24 cans / carton)
505 g. / can (12 cans / carton)

1005 g. / can (12 cans / carton)

Daubers are attached to cap for applying PVC cement (PVC glue) to plastic pipes & fittings.