XHY-42D Tubular Impact Tester produced by our company is in accordance with the specification in National Standards determination of paint film resistance to impact and the practical requirement of mechanical construction. The operation principle of the impact tester is by means of a weight that drops down from a specified height and impacts a painted panel under panel under test to result in its rapid deformation, and the film resistance to impact is then attained from observing the film to see if it cracks or peels off.

There is SI Units and Inch-Pound according to different standard.

Standard: ASTMD2794, ISO 6272, BS 3900.

Main Technical Parameter :

Tuber height: 1265mm
Falling Mass 1kg and 2LB
Inddenter diameter: 20mm and 15.9mm
Die Diameter: 27mm and 16.3mm
Weight: 18kgs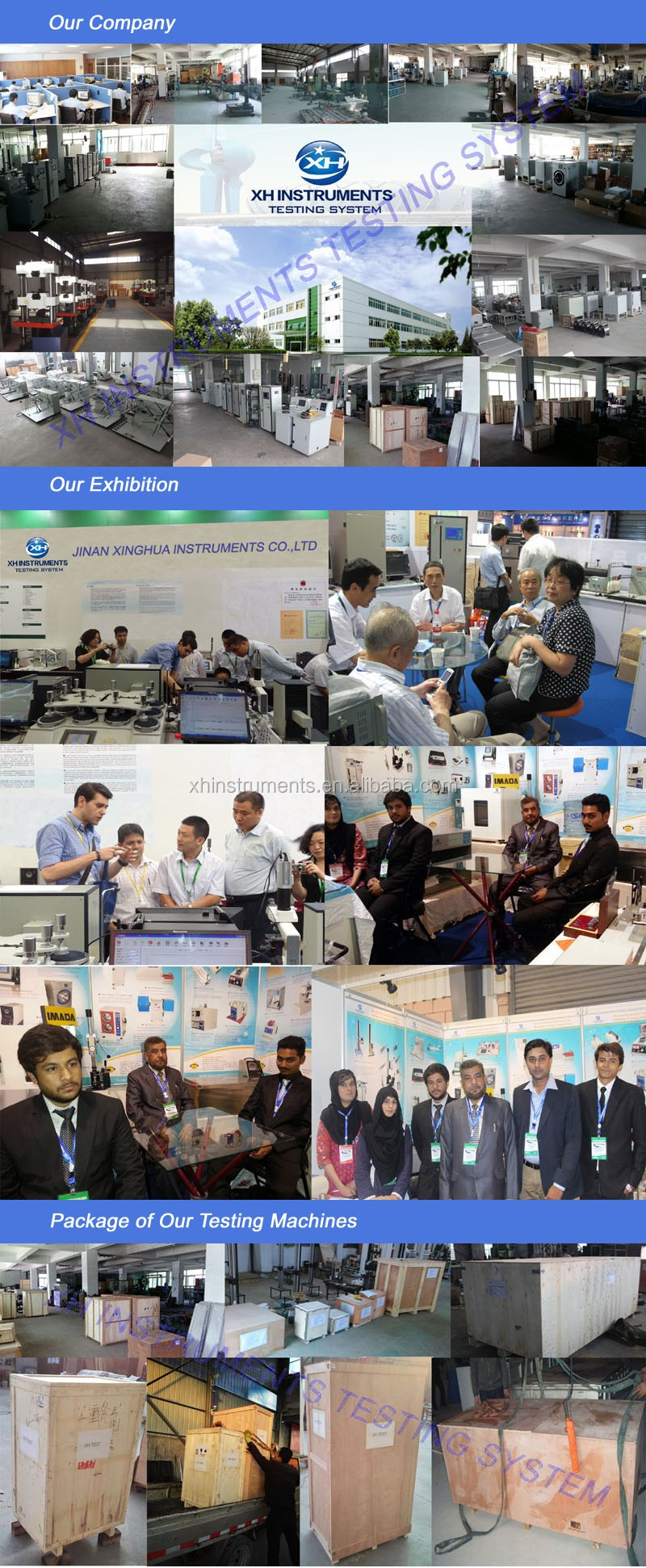 XH XHY-42D Impact Tester of Testing Equipment like 20kn tensile testing machine automatic kjeldahl apparatus baker test motor