The strongpoint of the line are as follows:
1.The production capacity from 150kgs/h to 300kgs/h;
2.Sanitary construction;
3.Available for producing "one color","two color" Jelly candies(QQ candies);
4.In -line injection,dosing and pre-mixing techniques for the proportional addition of liquid of colors,flavors,and acids;
5.Available for making different kinds of shapes of candies based on changing of different moulds;
6.Deposited hard candies can be produced on the same line by conveniently changing the moulds.
Sugar dissovling → filter → sugar cooker → cooling → add essence → depositing forming → cooling → our of mould → dry room → packing
Name:

SE150Q

SE300Q

Capacity

150kg/h

300kg/h

Candy weight:

2-8g

2-8g

Depositing speed:

20-25n/min

20-25n/min

Working condition:

Temp:20-25°C
Humidity:55%

Temp:20-25°C
Humidity:55%

Total power:

18kw/380V

18kw/380V

Total lebgth:

18m

20m

Total weight:

3000kg

3500kg
our service
We have more than 30 years's experience in manufacturing food processing machine .

Top quality ,Reasonable price ,Timely delivery and first-class service .

Warranty :one year guaranty ,life-time technical support ,some parts free .
Adhere firmly to the regulations provided by the supplier, the quality will be guaranteed for one year on condition that buyer flowing the operating instruction strictly provided by the supplier. (except man-made fault or vulnerable parts)
After-sale service
Permanent guarantee of the product in or beyond the guarantee period. Quick response to customers' reporting of the failure of machine. "Recover the production" is priority.
1,Providing expect for the instruction of install and debug of the equipment
2,Providing specialized trainings for the workers, through which they could have a better grasp of the operation and fixing skill of a machine
3,Providing accessories of equipment permanently at a reasonable price and quick delivery.
4,Can provide you with a whole candy production line and technology solution.
Good quality Excellent profession
We can offer you all-round provide candy industrialization the optimal scheme of automatic production line, advanced process and formula, and a full-time technological formulation engineer tracking servic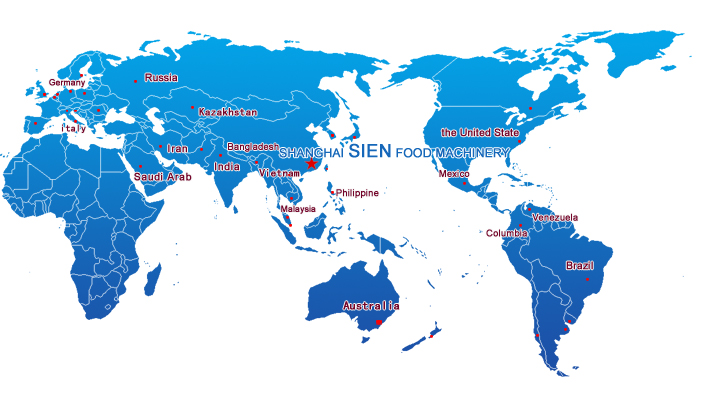 certification picture
certified by: ECM
certification number: EC.1282.0H130501.SSF0748
Product Name & Model No.: Candy Production Line & SE-150, SE-300, SE-400, SE-450, SE-600
Available Date --- Expired Date: 2013/05/01 --- 2018/05/31