Fast dispatch
In stock
Multi-Biometric Recognition Face and Fingerprint Time Attendance Machine and Access Control System
| | |
| --- | --- |
| Place of Origin: | Guangdong China |
| OS: | Linux OS |
| Fingerprint Capacity: | 10,000 |
| Model Number: | Movo F7 |
| Power Supply: | 12V |
| Brand Name: | Movotek |
| Record Capacity: | 200,000 |
| Type: | Inductive Card (IC/ID/Radio Frequency Card) Type,Multifunctional,USB Flash Drive,ID Card,Fingerprint Type,Biometric Time Attendance, Biometric Time Recorder |
| Standard Functions: | Access Control System |
| ID Card Identification: | 1,000 |
| Face Capacity: | 1,000 |
| Identification Mode: | Face/Fingerprint/Card/Password |
| Communication: | TCP/IP, USB Drive |
| Display: | 4.3'' Touch Screen |
| Packaging Detail: | 1. Product dimension 19.5X15.5X12.5CM 2. Package dimension 23.5X21X16.5CM Multi-Biometric Recognition Face and Fingerprint Time Attendance Machine and Access Control System |
| Selling Units: | Single item |
| Single package size: | 23.5X21X16.5 cm |
| Single gross weight: | 1.08 KG |
Non Contact Time Attendance Machine with Access Control System via Face Recognition and ID Card Identification
Movo F7 is a
fingerprint & face attendance machine
that supports Online Attendance and can be used to open doors or access controls. It can scan attendance and open doors using fingerprints, faces, cards and passwords.
This machine is perfect for those of you who want to support safety & comfort in the room, as well as attendance and payroll processing in one machine.
Specifications
Face Sensor Type

Dual Camera with Infrared LED

Fingerprint Sensor Type

Optical without gel

Display

4.3" Touch Screen

OS

Linux OS

Face

1,000

Fingerprint

10,000

RFID Card

1,000

Password

1,000

Attendance Record

200,000

Verification Type

Face, fingerprint, card, password

Verification Time (sec)

<1 sec

Verification Mode

1:1, 1:N

Communication Type

TCP/IP, USB Drive

Access Control

1 set of relay switch signal output
1 set of Wiegand 26 signal output

Language

Standard: English
Customization: Spanish, Portuguese, Russian, Turkish, etc.

Power Input

12V

Operating Temperature

0 - 45 ° C

Operating Humidity

20% - 80%
This 4.3 inch color screen machine has an SSR (Self Service Reader) feature for processing employee data, work schedules, and attendance reports from machines. Not only that, this machine has a SSQ (Self Service Query) feature for employees who want to check their presence directly on the machine.

Movo F7 also supports online attendance or cloud-based attendance, which can make it easier for you to monitor employee attendance, change data, to process attendance reports anytime and anywhere with internet support.
Features
1. Equipped with SSQ features to check attendance data directly on the attendance machine
2. Can be used to open the door (
access control
)
3. Reminder and monitor employee work contracts
4. Export reports
5. Overtime working arrangements are available
6. There is a
Scheduled Bell
as an alarm to remind time of entry, rest, return, shift change and so on
Configurations
1. LAN

Communication Mode
Free of charge desktop software for time attendance and access control system
2. WAN 
Communication Mode
Free SDK for integration with cloud system (web-based and mobile apps)

Bundled with magnetic lock, exit button, power supply and software for both time attendance and access control purposes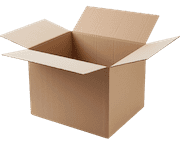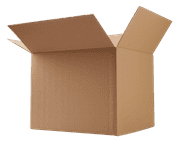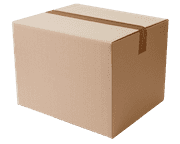 Founded in 2015 and ever since its inception, Movotek has been dedicated to a wide variety of electronic payment applications and biometric time attendance and access control system, with R&D and manufacturing sectors in Foshan and Guangzhou, China.

Our services but not limited to, consist of face/fingeprint/palm time and attendance, access control system, electronic voucher distribution, prepaid utility payment, lottery/gaming/betting, logistics, warehouse management, loyalty programs, money transfer/mobile money, etc.
Q: Can I have a sample order?
A: Yes;

Q: What is your general lead time?
A: 1-3 days for sample orders, 14-21 days for mass production e.g. 100pcs, 500pcs, 1,000pcs, 2,000pcs, etc.;

Q: What is your MOQ?
A: 1 piece;

Q: What are your warranty terms?
A: 1 year warranty upon the receipt of the goods (2 years warranty for big orders);

Q: What are your payment terms?
A: sample orders - advance payment before shipment;
non-sample orders - 30% downpayment before production, balance before shipment;

Q: Do you accept OEM order?
A: Yes, MOQ for OEM is 100pcs.