The series of product has the following main technical characteristics:
1. It uses modern CAD design method, and has excellent hydraulic performance, high efficiency, and low wear rate;
2. It has wide runner, good anti-clogging performance, and excellent cavitation performance;
3. It uses expeller and filler combined seal and mechanical seal, ensuring that the slurry doesn't leak;
4. The reliability design greatly improves mean time between failures (MTBF) of complete machine;
5. It uses thin oil lubrication metric bearing, and rationally sets lubrication and cooling system to ensure that the bearing operates at low temperature;
6. Flow passage components are made of special materials, so they have good wear resistance and corrosive resistance; after special processing, they are used for seawater dusting, and seawater and salt mist electrochemical corrosion conditions;
7. In allowable pressure range, it can be used in series in stages, and allowable maximum working pressure is 3.6Mpa.


2. Model Introduction:
For example:10/8F-G
10:Suction diameter(inch)
8:Discharge diameter(inch)
F:Base type
G:Gravel pump
Performance Parameters of G(GH) Slurry Pump
4. Characteristics and Application: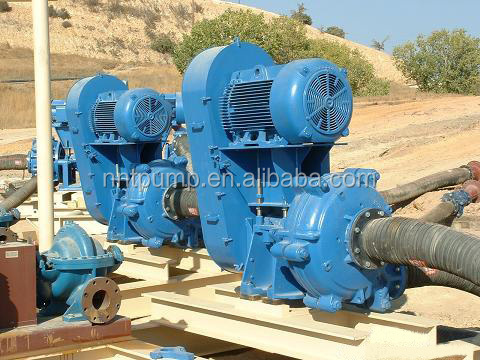 To meet the requirement of development of electric power, metallurgy, coal and other industries, our factory designs and develops the latest high-Capacity, high-Head and multistage tandem G(GH) series slurry pump based on years of design and manufacture experience on slurry pumps by absorbing domestic and foreign advanced technology and development achievements, aiming at characteristics of conveying conditions of removing dust, slag and slurry.
5. Testing Equipment
6. Related Products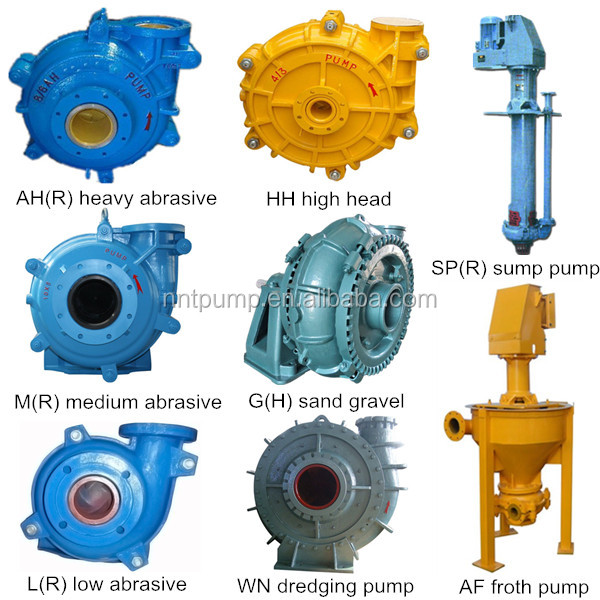 7. Meeting international standards
The quality management systems of Nainater slurry pump are accredited to ISO 9001:2000 and our environmental management systems are accredited to ISO 14001:2004.