50 Ton hydraulic bottle jack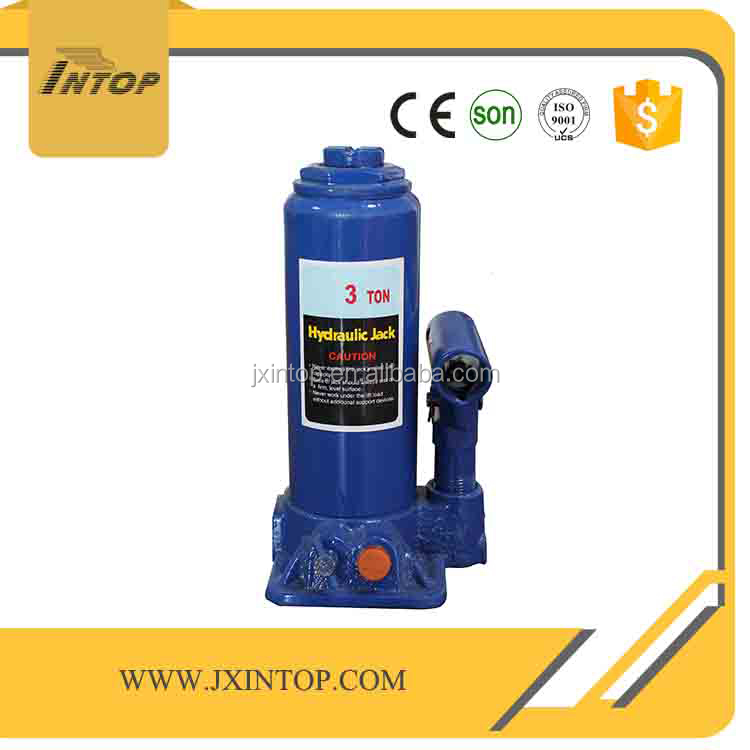 Details for hydraulic bottle jack
| | | | | | | | |
| --- | --- | --- | --- | --- | --- | --- | --- |
| Model | Lifting Wt | Min.H | Lifting H | Adjust H | Max.H | Net Wt | 20GP |
| TN0204 | 2 | 148 | 80 | 50 | 278 | 2.1 | 12000 |
| TN0404 | 3/4 | 180 | 110 | 50 | 340 | 2.9 | 9480 |
| TN0604 | 5/6 | 195 | 125 | 60 | 380 | 4.0 | 6870 |
| TN0804 | 8 | 200 | 125 | 60 | 385 | 4.9 | 5500 |
| TN1004 | 10 | 200 | 125 | 60 | 385 | 5.4 | 5100 |
| TN1204 | 12 | 210 | 125 | 60 | 395 | 6.5 | 4230 |
| TN1604 | 16 | 225 | 140 | 60 | 425 | 7.5 | 3660 |
| TN2004A | 20 | 235 | 145 | 60 | 440 | 9.5 | 3120 |
| TN2004B | 20 | 265 | 175 | 60 | 500 | 10 | 2700 |
| TN3204 | 32 | 285 | 210 | / | 495 | 12 | 2280 |
| TN5004A | 50 | 285 | 210 | / | 495 | 20.5 | 1440 |
| TN5004B | 50 | 255 | 150 | / | 405 | 27.5 | 1000 |
| TN5004C | 50 | 285 | 180 | / | 465 | 29.5 | 900 |
1.We can make special sample according to the customer's requirement.
2.We have more than 50 professional technical team, provide best after-sale service.
3.Fast delivery time.
4.We have CE,TUV and GS certification.
5.24-hour online service.
Q: Do you have the right to export?
A: Yes, we registered in the Customs and gained the right to export by ourselves.
Q: What's the MOQ do you carrying out?
A: We accept MOQ 500kgs normally. If you need less, you can contact us, we will see if it is OK.
Q: Can you provide free samples?
A: Yes, can forward free samples less than 200gs if possible.
Q: How to contact?
Contact: Anna
Phone:86-13758203225
Thank you for your attention!
If you are interested in our products, pls contact us!