Stainless steel Automatic Fruit Juice Press Machine for sale

specification:
Voltage: 220V
Power: 550W
Speed: 2800r/min
Gross Weight: 20kg
Weight: 19kg
Juice volume :100-120kg / hr
Dimensions: 420 × 340 × 430mm
Packing size: 425 × 345 × 500mm
Applicable to squeeze tomatoes, kiwi, ginger, pineapple, apples and other fruits and vegetables juicy juice
Department of Commercial Juicer natural green drink production machines, machine squeeze the juice is pure juice is squeezed, it's a great feature: juice does not contain any artificial preservatives, stabilizers, pigments, flavor, water, etc., and juice available on the market, jars, bottles, flexible packaging, loading and granular powder flushing juice are essentially different.
The machine design is reasonable, in terms of appearance and internal structure are advanced, where the originals are in contact with the juice of stainless steel and non-toxic plastic polypropylene and ABS. Food is absolutely safe. The machine is compact and reasonable structure, small size and light weight.
It applies to small drink shops, fruit shops, restaurants, hotels, bars, card rooms, tea show, cafe, etc., uses quite extensive. Also applies to the successful people in the family. With the concept of raising the level of food consumption, freshly squeezed juice will replace the carbonated drinks become the main drink. Market potential is quite large.
Product Features:

1 fruit and vegetable juice and fruit residue separation;

2 adjustable eight different locations juice mouth;

3 All internal materials used in all aluminum alloy;

4 easy to clean, to extract different varieties of fruit and vegetable juice, do not disassemble, turn on the power, add 500 ml of water can be.

5. Generation juicer juice yield higher
Methods for cleaning up:

Clean the blender, you should first unplug the power cord, the machine stops. Try to use a neutral detergent when cleaning.
Cleaning after the end of a day's work, to open the cover, loosen hex nuts, cleaning screen Lou, blade, cover, slag hole, the hole on the network must use baskets brush to make the residue, maintaining transparent, which juice have a great relationship. After cleaning with a soft cloth, and put on the parts after cleaning until the next use.
In use to extract different fruits, you can pour about 500ml of water, power clean, and then replace the other varieties of fruit and vegetable juice extract.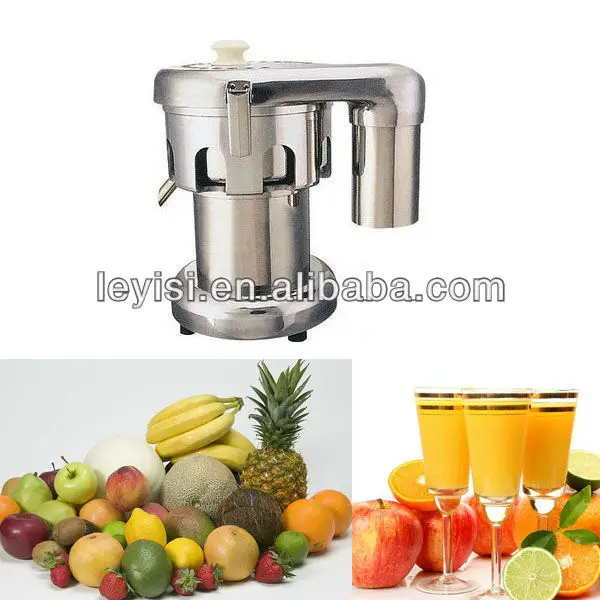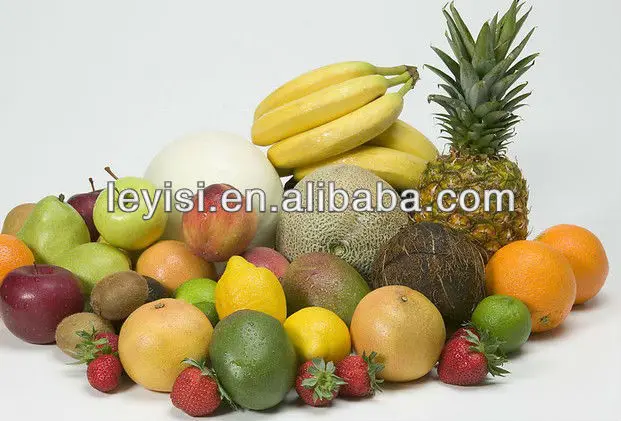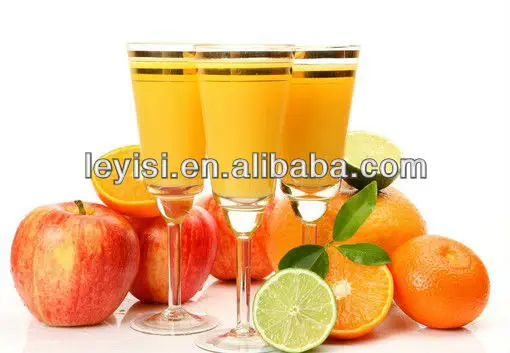 Shipping:
By sea,by air,by DHL,Fedex,EMS,TNT(as the Client's choose)
We are specialized in food machine, filling machine,etc., and we can provide OEM/ODM service, we base our business on offering products and services that people want and need, as well as continuing to develop an innovative approach to marketing.
Warranty:

We try our best to making your experience with us a positive one and therefore we stand behind everything we sell.

This item comes with 1 year manufacturers warranty.

Our general return or exchange policy: All refund and exchange should be make within 7days after item received. Buyer will need to pay for the postage for exchange or return. All items will shipped by EMS with tracking number. All items shipped are insured. Should an item arrive damaged due to shipping, claims should be made within 48 hours of receipt. All original packing materials, including peanuts, bubble wrap, box, shipping labels, etc., should be present at time of inspection by post office claim inspector. If original packaging materials are not present at time of inspection, your claim may be denied and we can not be held liable for any outcome.
About us
Welcome to our company ,As the leading manufacturer in food machine field of China ,Leyisi provide kinds of machines,such as Ice cream machine; cold drink machine; fried ice machine; freezer; cake cabinet; ice machine; ice machine; grill; bread oven; fermentation tank; beat eggs; pressing machine; dough mixer; holding cabinet; slicer ; meat grinder; tofu machine; sealing machine; fryer; shaking machine.
What payment methods can I use?
Currently, you can pay via L/C,Western Union,T/T(bank transfer),Paypal, MasterCard.
It mainly depends on your order.

What is the Warranty & Insurance?
Buyers are responsible for additional tax, customs fee and Duty for importing (if any). Insurance is optional. We are not responsible for package lost or damaged during delivery if they are not insured.

What is the Return Policy?
1. If there is something wrong with the product, please contact us within 3 days. Product exchange notified after 3 days may not be honored for replacement.
2. The product MUST be returned in its original presentation package. And the product could be returned only if it is natural broken and it has never been used Please include in the returned package your name, email address, telephone number, and reason for return.
3. Buyer should be responsible for ALL Return shipping costs.

Customer Service:
Please contact us any time when you have questions or problems upon our products. Your inquiry will be replied within 24 hours.