2014 China factory price high quality hands free hair dryer stand
KL-8909
•Professional hair dryer
•AC Motor
•220-240V 50/60Hz 1800-2400W
•Two different size concentrators
•Two switches provide 2 speeds and 3 temperatures
2 speeds:fast and slow
3 temperatures: cold, warm, hot
•Cool shot function
•GS/CE/CCC/ROHS approval
•Optional: Ionic Technology & Diffuser
AC Motor, excellent power cord
With auto over-heating protection system
Spray-painting technology
Professional design
Accept OEM order, customer's design and concept are welcomed.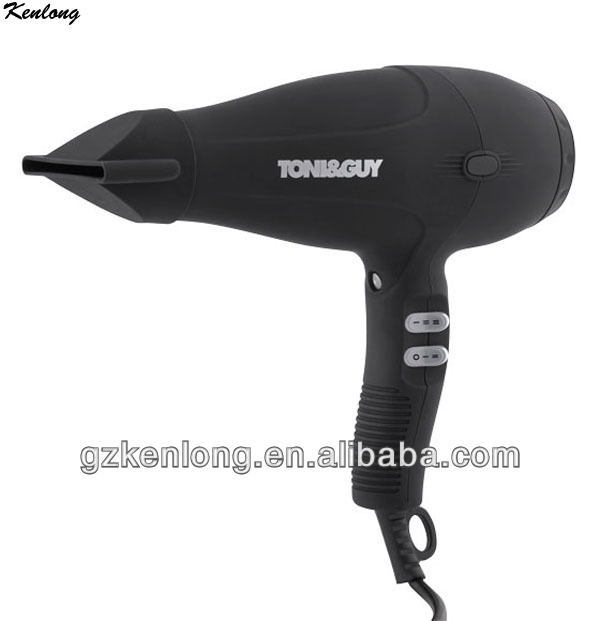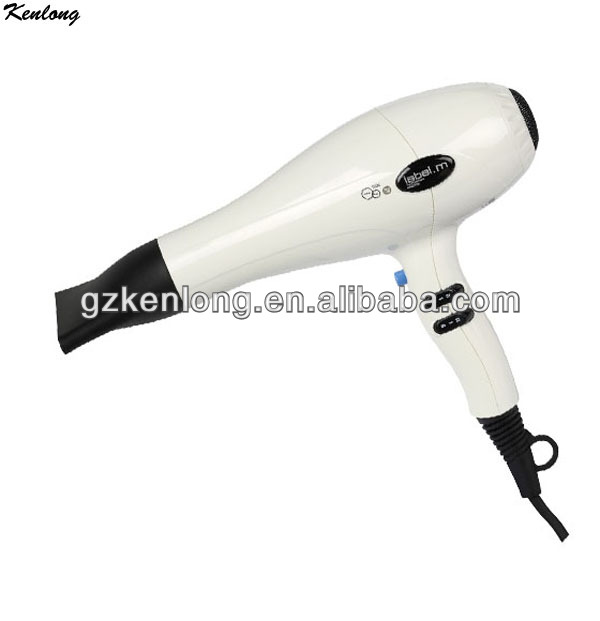 Using the dryer:
1.After washing towel your hair and then use the dryer. Plug in appliance and select the Switch position for the right temperature and airflow.
2.Select the cool shot position. Using cool shot has a good protection on hair,which has been dried and made up.
3.After using, please place the switch at "0"position and then disconnect the dryer.
Cleanig your dryer:
Please always disconnect your dryer before cleaning.Do not immerse in water.Protect your dryer unit against dust or oil.From time to time remove dust and hair from the hair inlet grill with a small brush. You can clean your appliance with a slightly damp cloth and dryer it up with a dry cloth provided the hair dryer is disconnected from the mains supply first.
Warning:
1. Do not use this appliance near water in bathtubs,basins or other vessels.
2. When the hair dryer is used in bathroom,unplug the appliance after use since the proximity of water presents a hazard,even when the hair dryer is switched off.
3. For additional protection the installation of a residual current device (RCD)with a rated residual operating current not exceeding 30mA is advisable in the electrical circuit supplying the bathroom. Ask yout installer for advice.
4. Do not pull the cord with unnecessary force. Do not damage or modify the cord. If the supply cord is damaged,it must be replaced by the manufactuer its service agent or a similarly qualified person in order to avoid a hazard.